upper half of bun is gone!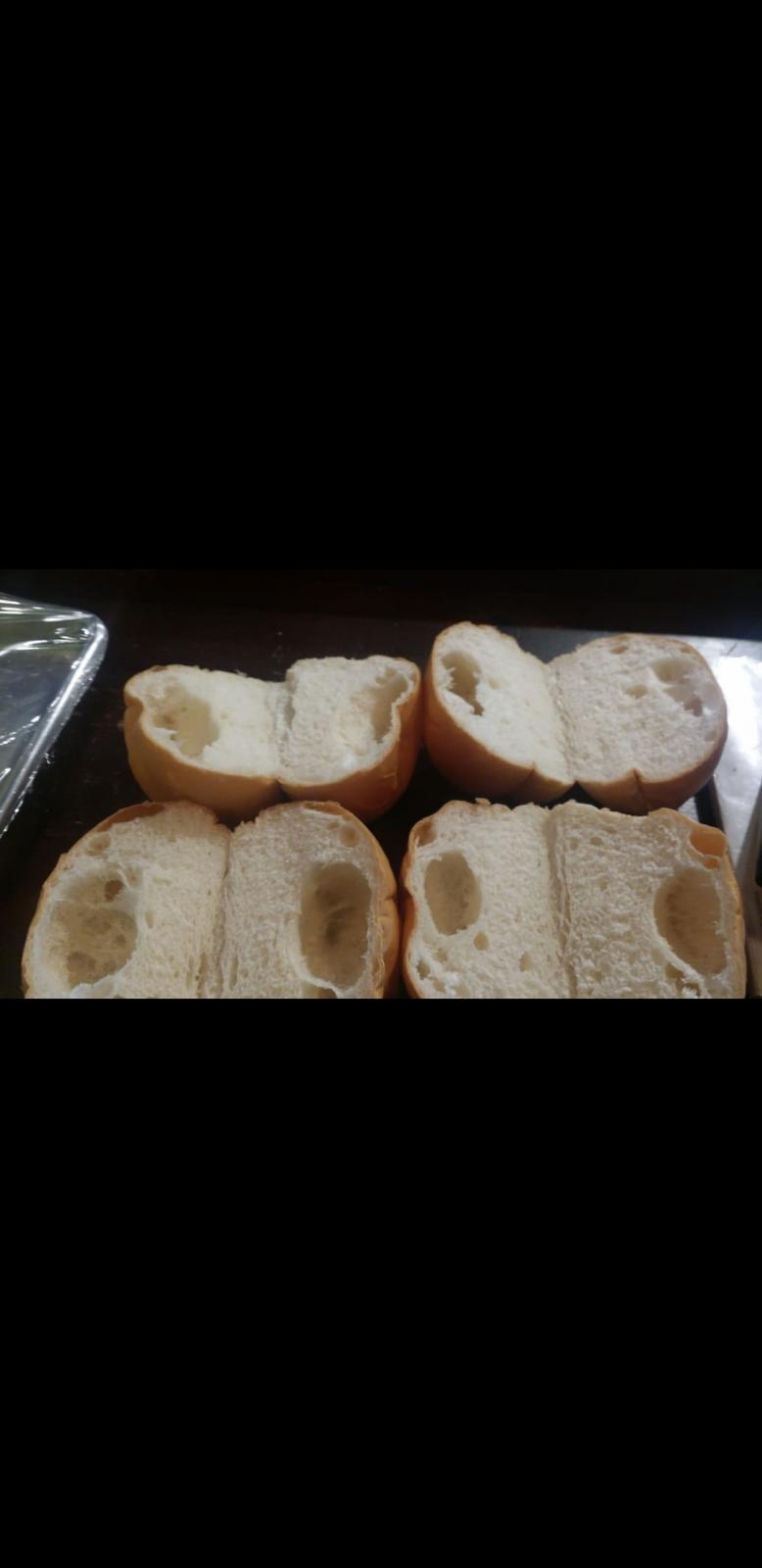 recently been seeing these huge gaps and wonder what would be the reason.
fat 6~10 %
1.5~2% instant yeast.
sugar  .9~13%
gluten 1~2%
salt 1.5~1.8%
improver as instruction
milk powder full fat  3%
hydration 52~58%
dough temp after mixing 26-28c
resting 10 min and shape or divide and rest for 30  mim then shape.
proofer 33c   75~80humidity
been on this years now, but cant believe how persistant the problem is.
i make thousands everyday and post the variation to the recipe to let you know i changed  from less to more or otherway, still find this almost everytime.
i have two divider moulder with very different mechanism, happened on both and even with hand shaping and dividing.
anyone has experienced this before and probably know how to solve my problem ?