I have not been posting too much as might get too repetitive for your folks and also have been visiting family in Germany...
So being back nurtured that starter and tried to bake with a different Shipton Mill Organic Semolina Durum flour as the Caputo Semola Rimicinata is not easy to get hold off where I live...and I looooove that flour....
It is very fine but the glutenins seem to be 'weaker' than the Caputo and I use less water...less of an autolyse and less of slap and folds to protect the gluten that I want to develop...
This was just using what I had so about 15% Shipton Mill Semolina, 15% WW and 10% Spelt and the rest Strong white Organic Marriages.. at 76% hydration with a 100% hydration young starter using half WW and half White...
This loaf was trying a more sideways score to get a different ear rather than my usual down the middle score...and I forgot to turn the Rofco down which would have resulted in overglazed loaves but thankfully realized after 2 min without too much damage done......but I did this a lot in my early Rofco days without realizing...too much steam can also have that effect I noticed....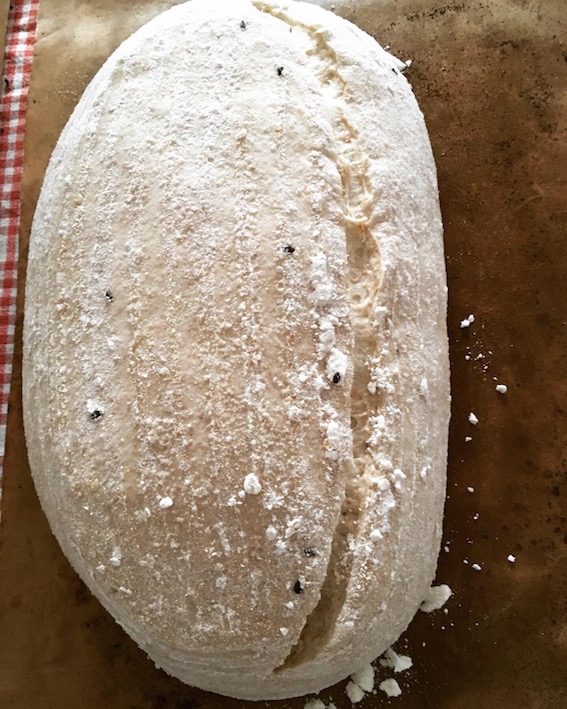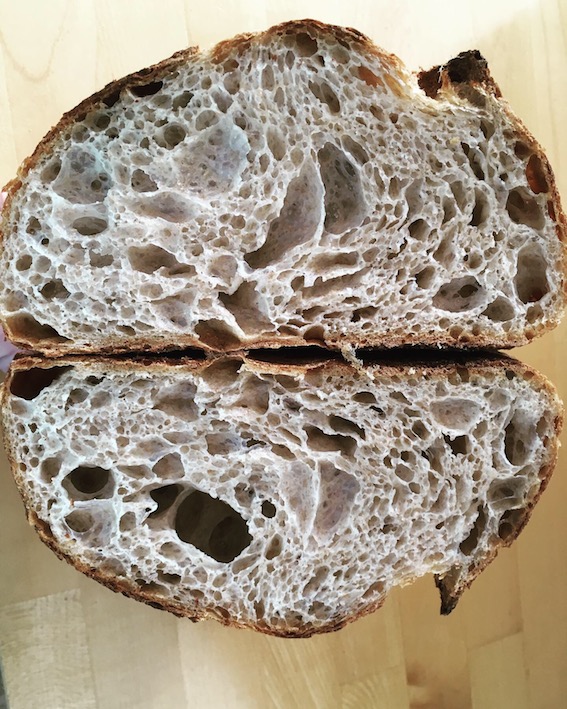 Then my weekly bake of five with a tiny test loaf on top....You can also spot the yellow tinge of the Semolina and white and black sesame seeds on the top......love that combination of sesame seeds and durum. A shame that the black sesame seeds are so expensive in the UK. A bit of gold dust! ha. ha....
I tend to make a mini test loaf as all the other ones go to friends!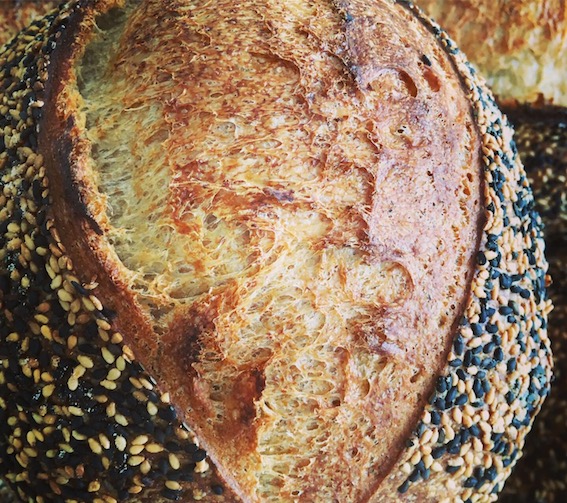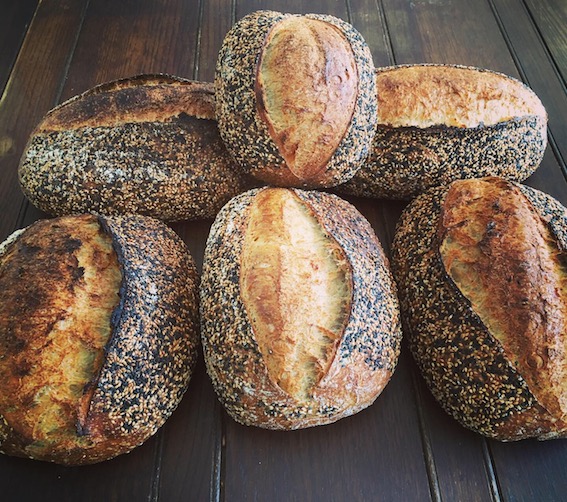 I also still experiment what my favourite banneton size is....no conclusion yet...and to be continued....so always a bit of a menagerie...