Crusty Kamut Rolls - For the Love of Ancient Grains
A while ago, A&B Naturals, the local store that sells my breads on weekends, let me know that the "lunch crowd" were hungry for some nice rolls to go with their smoothies.
Since I like trying out new things and find it rather boring to always bake the same breads, I jumped at the chance to test some new recipes for rolls that had been on my to-do list for a long time.
Viewing my flour supplies, I decided to go with kamut, an ancient wheat with a lovely golden color and delicate, nutty taste.
Adapted from a recipe of one of my bread baking heroes, Richard Ploner, the crusty rolls surpassed my expectations - and "the lunch crowd" at A&B's loved them, too!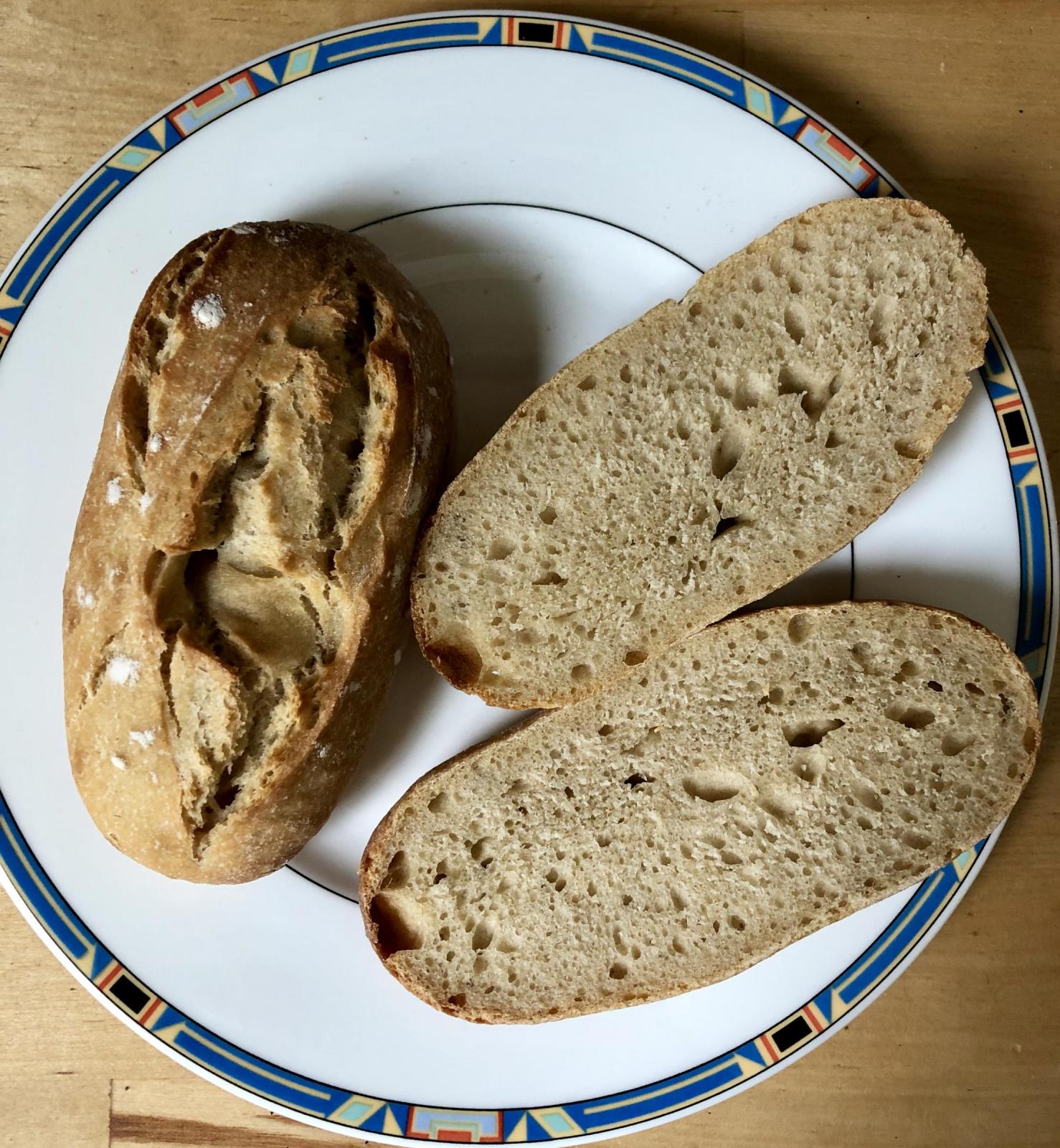 The kamut flour is soaked for 24 hours, and, for optimal taste (and least hands-on work), I allow the dough to slowly ferment overnight in the fridge. Therefore, plan on starting the preparation 2 days before you want to bake.
For the recipe and procedure, please, follow me on my blog "Brot & Bread"