I decided to take another shot at this lovely recipe from Wally, and made a double batch. Merely added 10g of home-made, improvised bread spice and followed recipe and timing.
The bread smelled lovely as it was baking, and it was so hard to cool the loaves and then swaddle them in linen for two days. But it was worth the wait. Crumb is chewy, moist and fragrant, with a delightful nubbiness from the seeds. Crust is crunchy-chewy, although I'm not sure how long that will last. For me, this recipe is a keeper!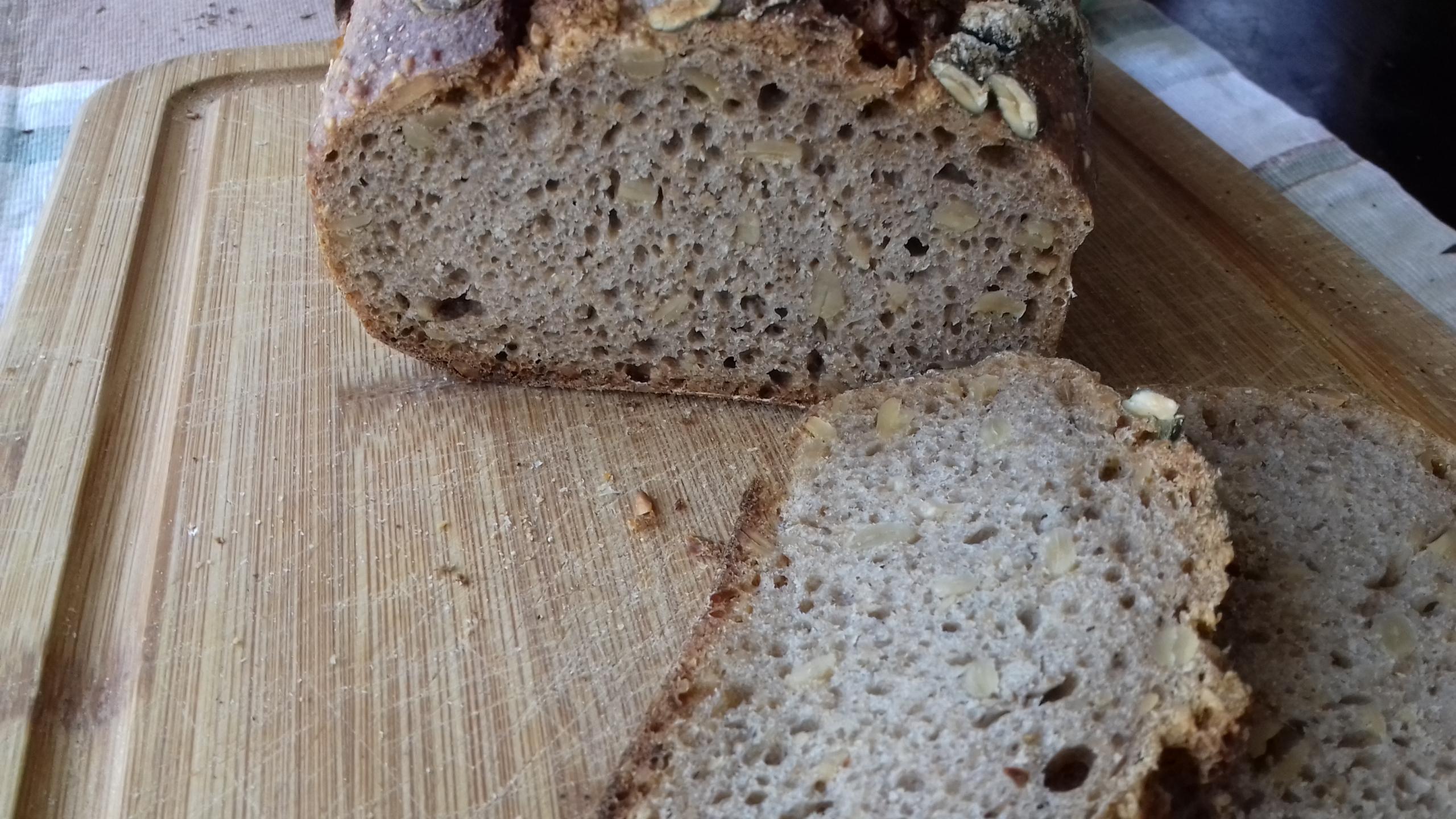 Also made a Trevor Wilson sandwich loaf that went amok: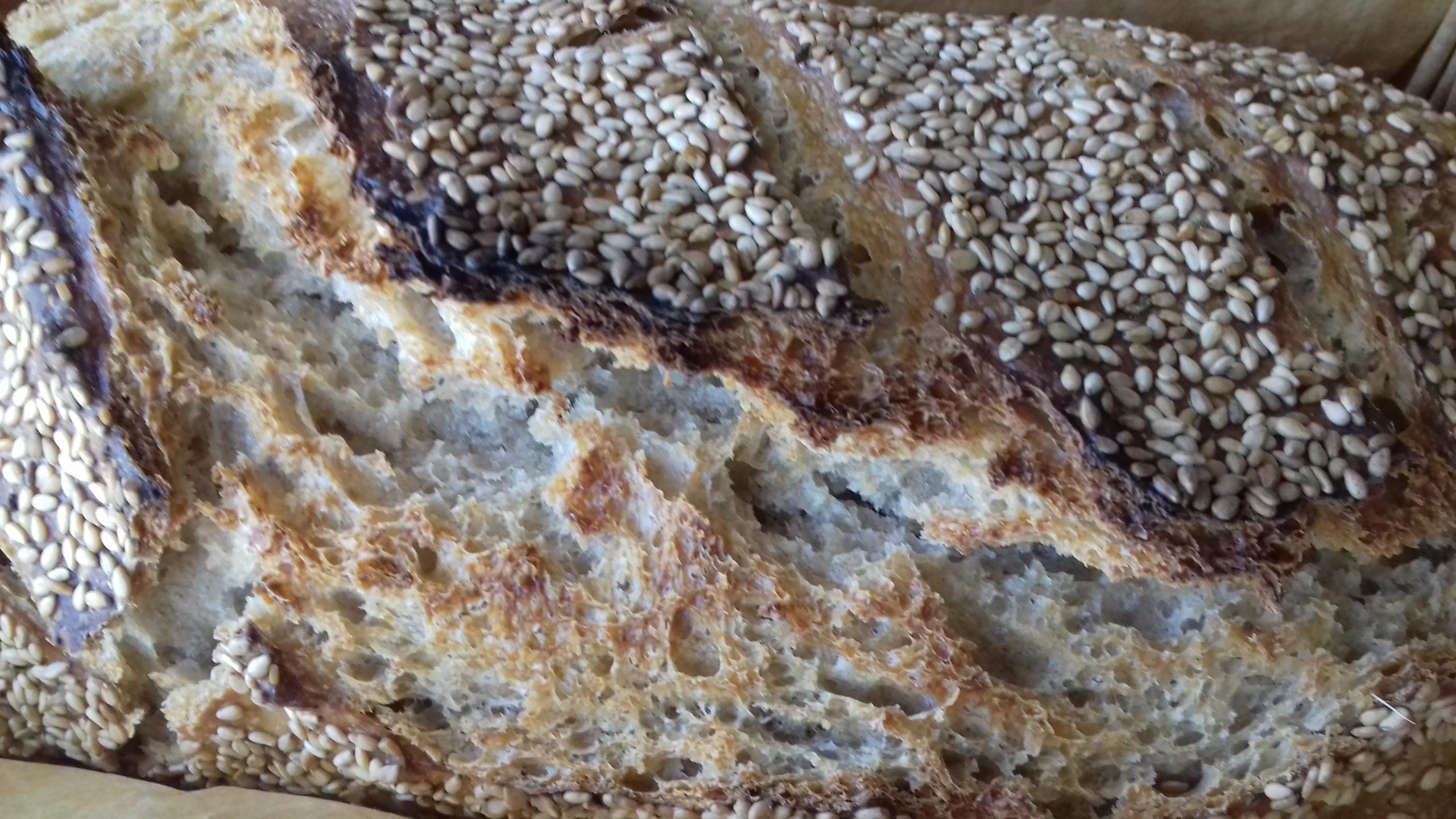 I'll have to try baking this one again to figure out what went wrong… I won't see this crumb unless Nina remembers to take photo.