For Elsie, my favorite yogurt cake
This is like the little black dress of cakes, although I think that technically it's more a quick bread than a cake. It's a French basic, typically taught by grandmothers to their grandkids. All measurements are done by volume, using a half-cup yogurt tub that is standard here. It's a nice change after you've cleaned up your bake and put the scales away.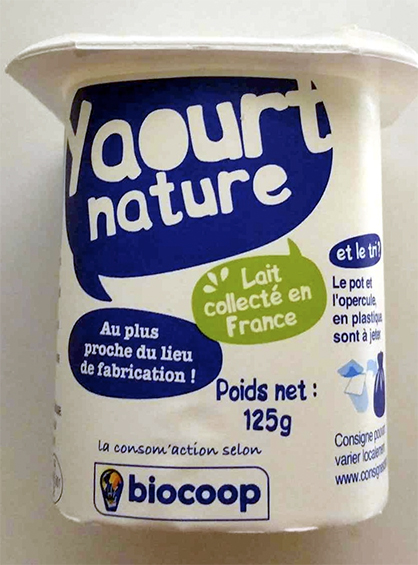 Here's the basic recipe:
The dry
4 tubs flour*
2 tsp baking powder
.5 tsp salt
The wet
2 tubs full-fat yogurt**
1.5 - 2 tubs blond cane sugar (depends on taste and add-ins)***
.5 tub oil
3 eggs
Method
Preheat oven to 180°C
Dump one container of yogurt into a large mixing bowl, rinse and dry the tub.
In a medium mixing bowl, measure out your dry ingredients, whisk them together and put aside.
Back to the wet.
Add your second tub** of yogurt, then the sugar and give things a good stir.
Then measure in your oil and your eggs, whisking between each addition
Now would be a good time to stop and oil your baking vessels. This recipe makes a batch that fills the 20cm loaf pan in the photo, plus a dozen very tall small cupcakes. Set everybody up on a sheet pan
Dump any add-ins to the bowl of dry ingredients and give them a toss to coat them in flour; this seems to help prevent everything from sinking to the bottom.
Tip the dry ingredients into the wet by thirds, mixing gently and making sure there are no bits of dry flour -- but don't work it so much that you get gluten development.
Fill your baking vessels 3/4 - 7/8 full and bake. Bake time will depend on your add-ins, but I set the timer for 30 minutes, by which time the cupcakes are usually done. You want them to pass the clean-skewer test. Usually, if the kitchen starts smelling like dessert, it's time to check.
Let cool on a rack and enjoy!
Notes
* While the "original" recipe calls for AP flour, I use just about anything I have at hand, which usually means bread flour and anything that needs to be used up. I systematically swap out one tub of flour for almond meal or grated (unsweetened) coconut. And here, one tub of flour was swapped out for a tub of cocoa powder.
** 130g of starter (even discard, if it's not too old and funky) can be swapped in for the second tub of yogurt. I've never tried this with a flavored yogurt, but if using grated coconut, a coconut-flavored yogurt could be fun.
*** You're limited only by your imagination: dried, candied, fresh or frozen fruit (no need to thaw if frozen, but extend your bake time); any kinds of nuts, chocolate or butterscotch chips, cocoa nibs, citrus zest, candied ginger, cinnamon, nutmeg… I've even chopped up a tired-looking apple and tossed it in.
A sprinkling of sugar just before baking will give a nice, shiny crust with just the slightest crunch to it. Otherwise, top with flaked almonds or walnut halves or whatever.
Please do report back with your variation!
Keep on baking!