I don't know if this would be considered a traditional scone - perhaps a variation on a traditional scone?  Scone purists might even consider it an aberration.  I served these to a nice group of women at a Spring tea event a few years ago and several commented on how much they enjoyed the "biscuits", reminded them of scones!  In my thinking scones are more crumbly, tender whereas a good biscuit is fluffy, almost flaky soft...both benefit from minimal handling and lots of butter. For my "scones" today I was using up some extra fresh milled rye, spelt and Marquis wheat flour from yesterday's bread bake mixed with some organic all purpose white flour, baking powder, sea salt, a bit of sugar, some excess starter from yesterday, cubed pieces of frozen butter and enough buttermilk to make a shaggy dough.  I patted it down gently on a floured surface, folded it once and shaped into a round on a piece of parchment paper cut to fit the pre-heated heavy cast iron baking pan I was using and scored the pieces before baking at 400 F for 25 minutes.  Scone or biscuit, whatever you want to call it, they turned out nicely and taste like...a good scone!  
I served them warm with a wild blueberry preserve; sliced grapes, apples with a drizzle of raw fireweed honey, Sage Derby and Bergeron cheese.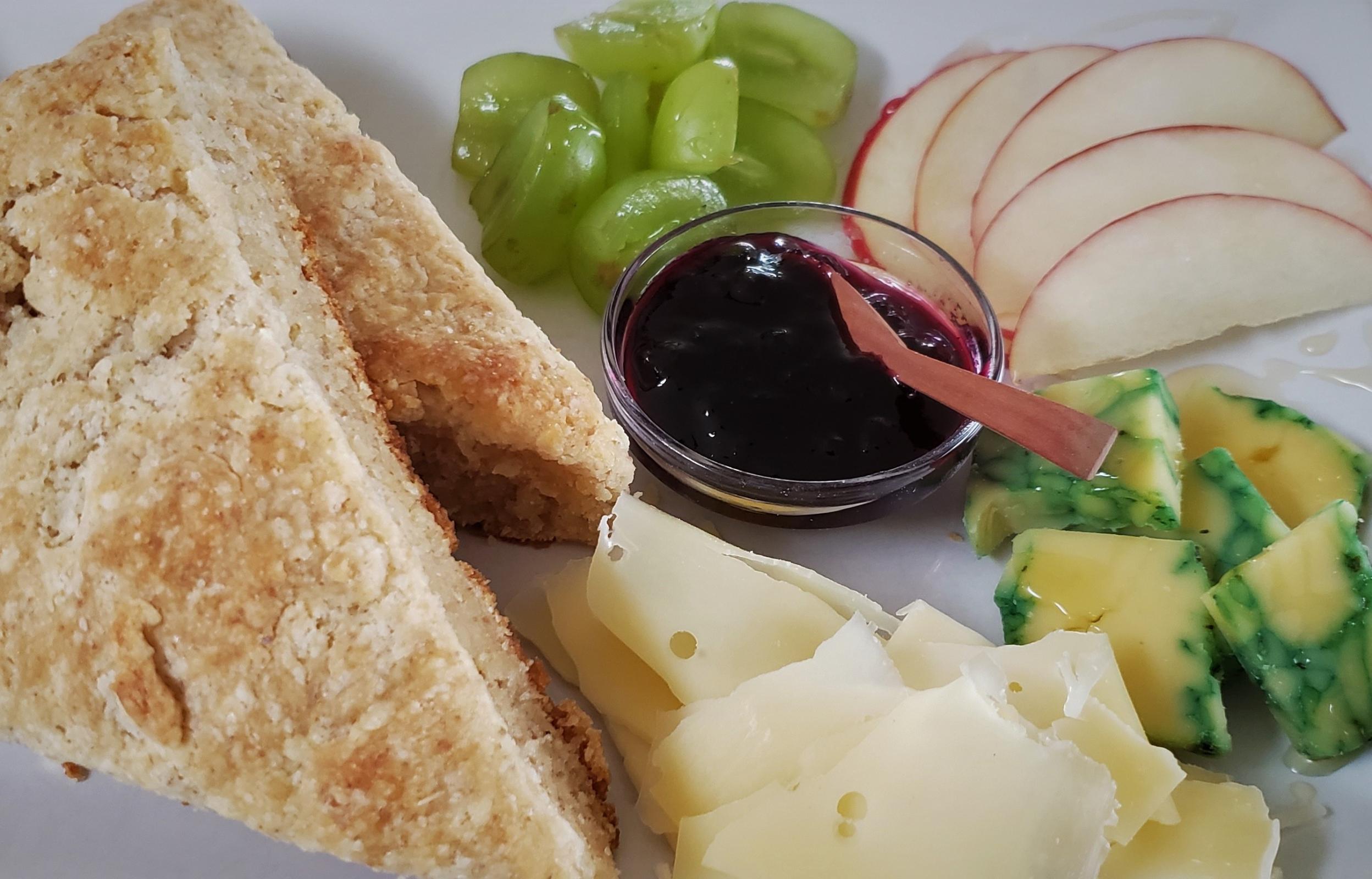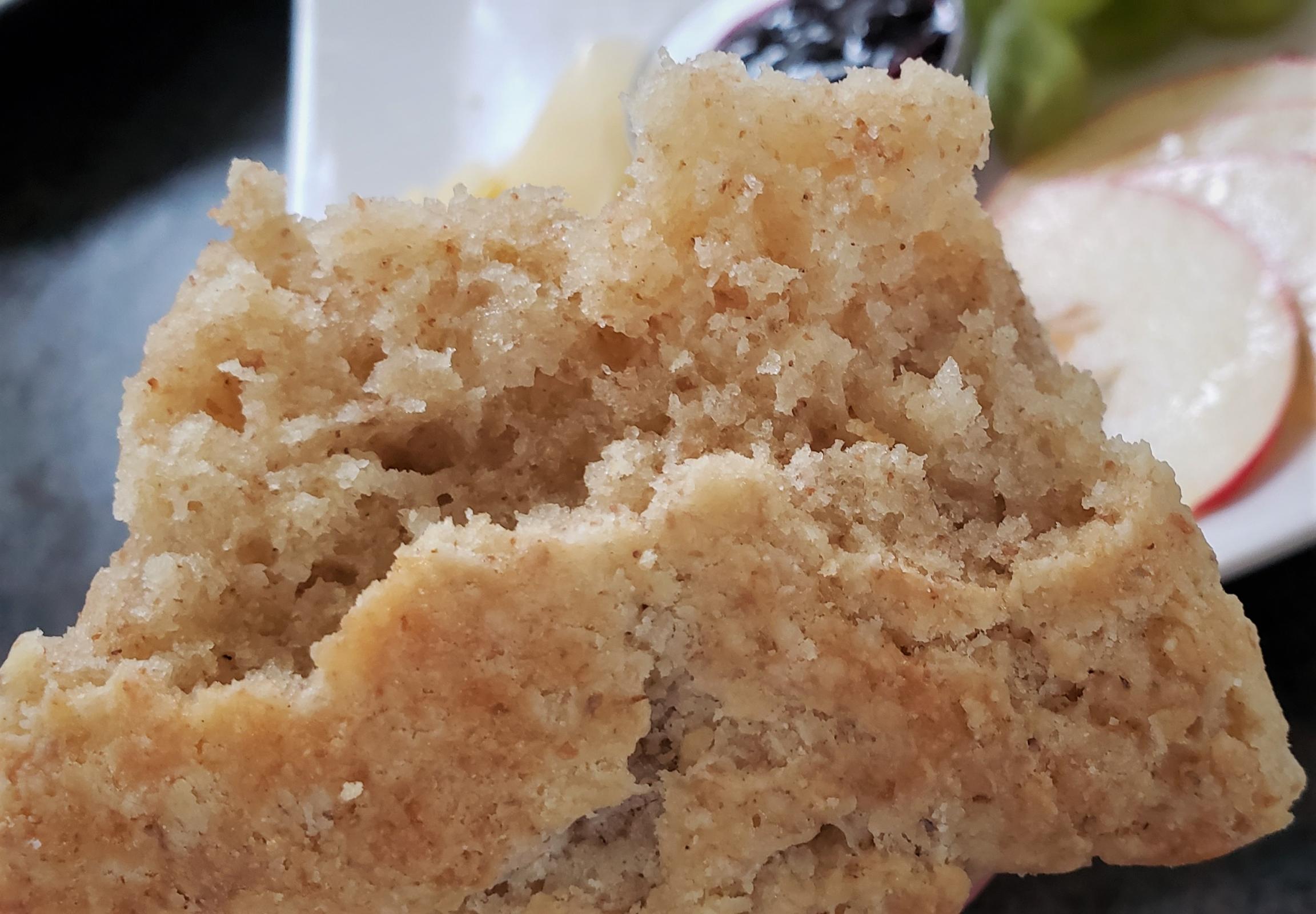 ...and this is the bread, started yesterday, cold proofed overnight and baked this morning before the scones - a 20% fresh milled whole grain dough with a coarse ground flax, chia, hemp, sesame, sunflower, pumpkin soaker. Still working on the scoring....