Weird crumb when making high hydration sourdough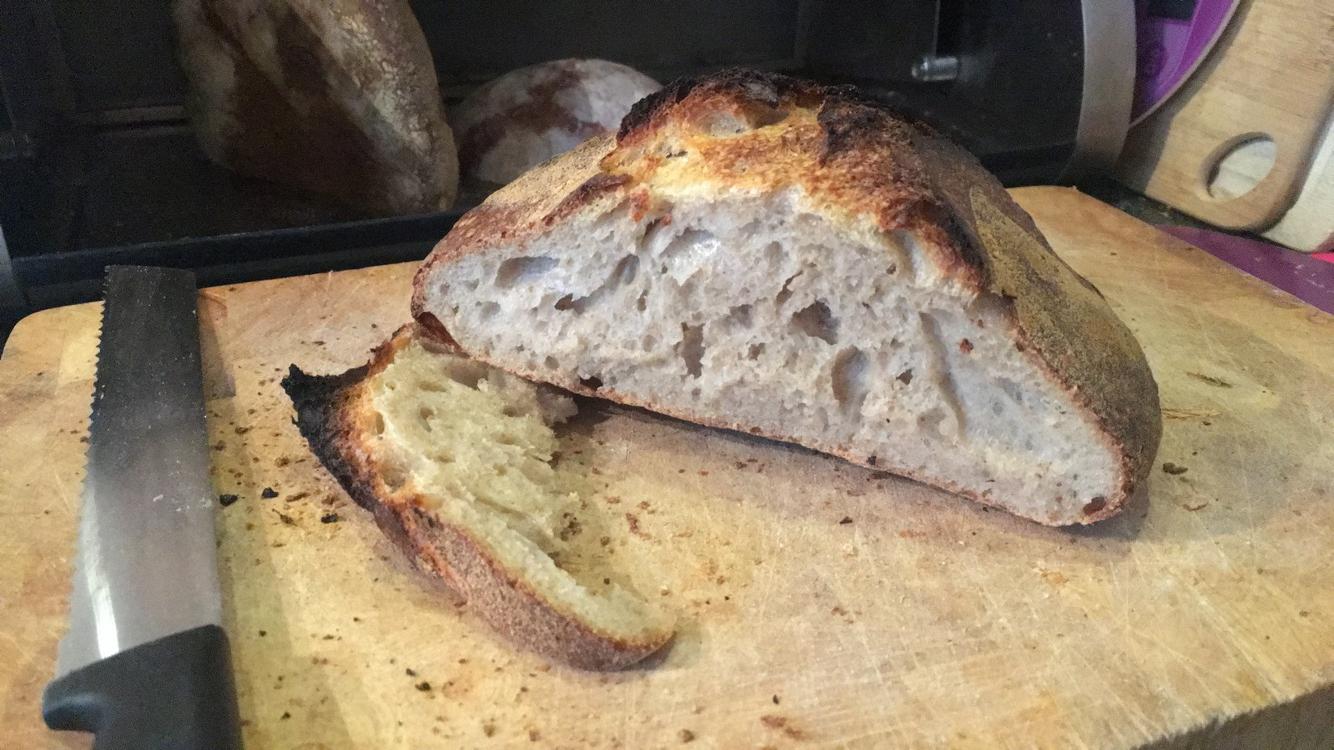 Hey everyone! 
I've been baking bread for some time now (quite successfully I'd say) but recently I've ventured into 75%+ hydration doughs and I'm struggling. 
This is my most recent loaf - the taste is great but the rise is very uneven and the crumb has lots of very small and some big and uneven holes. The dough looked and felt pretty good tho! Here's the recipe I used:
200g bread flour
55g Whole wheat flour
185g water
60g starter (100% hydration)
5g salt
I followed fullproofbaking's instructions on a basic open crumb sourdough but somehow my loaf didn't tear enough where I scored it. 
Anyone have any idea? Is it because i'm making boules? I don't have a proofing basket for batards yet. 
Thanks in advance!