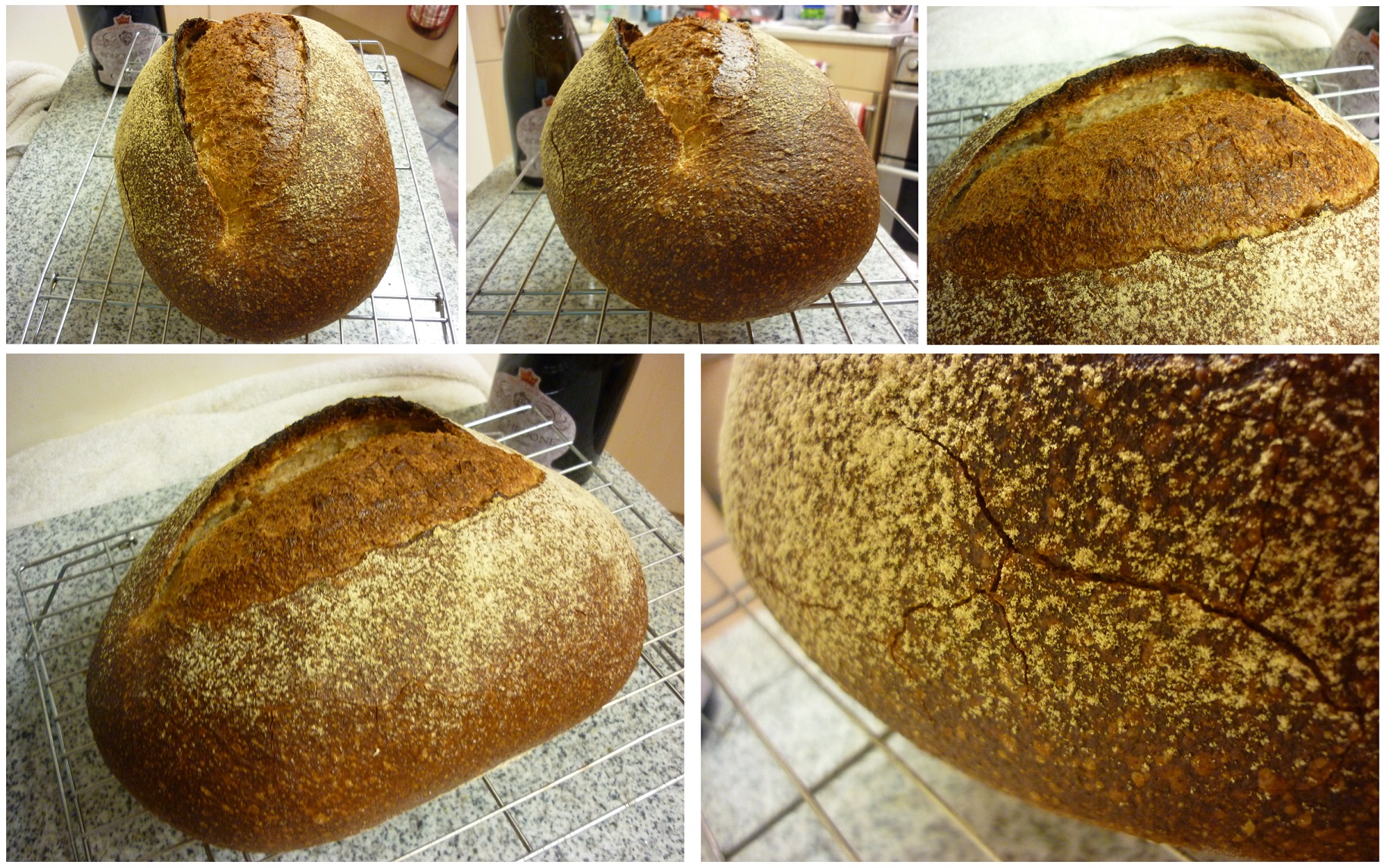 The aroma is unbelievable!
Made with Stoates (Whole Spelt) and Marriage's (Superfines) Flour, tap water (pH 7.8) and sea salt. 
Refresh (aka levain) 4 hrs @ 30C
50g LM (from bath)
50g Stoates Whole SPelt
15g water
= very firm 45% est. hydration.
400g flour (50% Spelt, 50% white)
111g LM as above
280g water
9.5g salt
10g olive oil
Bulk 2hrs @ 28C
Shaped, not moulded/freestanding and proved until triple (proper triple!) 5hrs@ 27C.
Update:
A few more pictures including crumb.