February 20, 2019 - 1:02pm
Never baked bread but bought a bread maker. Need help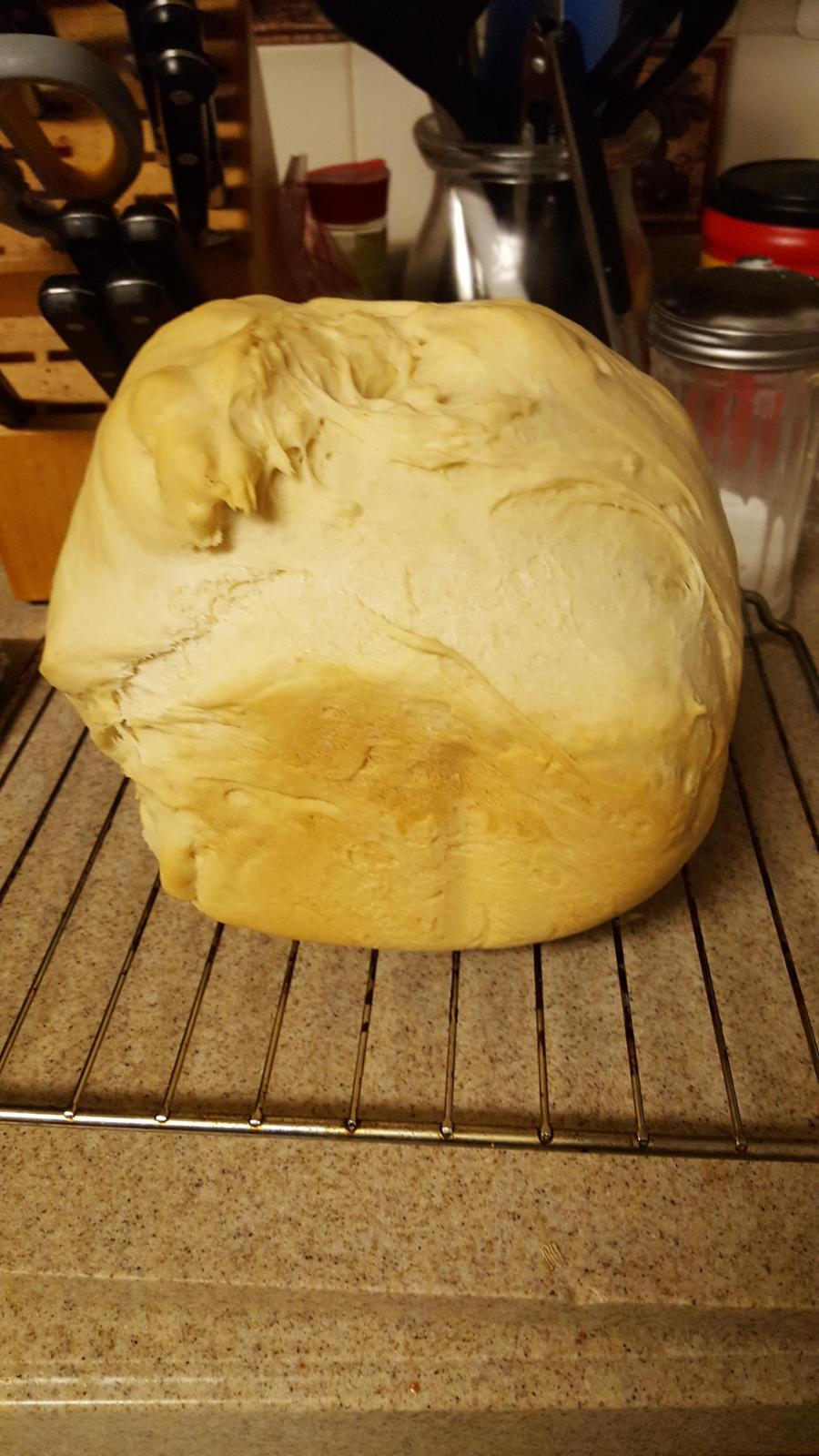 Folks, I need some help.  
Let me 1st state that I know nothing about baking bread.  Have never even attempted it but I want to learn.  
It's kind of a funny story that lead me to this.  You see, I live out in the boondocks and last week I was working from home.  Went to make a sandwich but was out of bread.  I figured I'd just pick some up the next day, on my way from home.  Problem was, I ended up working from home again and still wanted a sandwich.  I then thought, I can just make bread at home, but after I noticed all the recipes took hours to make because of the proof and rise, I decided to get a bread maker. 
I order a Hamiton Beach 29886 model.  It came last night.  And I was ready to bake.  Had my bread flour, yeast and everything.  
My 1st loaf as you can see didn't turn out well.  I followed the recipe they gave, except for the amount of salt.  The loaf came out heavy as can be..   
Today, I made a 2nd attempt.  I used a 1/4 cup more water, a 1/4 cup less flour, and a 1/2 tsp more yeast and sugar.  The bread came out better, but it's still too heavy.  What am I doing wrong?  Should I try it again but maybe use warm water to help the yeast get a jump start?  Maybe I should add a pinch of baking soda to help the yeast?
BTW, that's suppose to be a 1.5 lb loaf.  Oh.. I'd post a pic of today's loaf, with even looks better, but it's on my phone and the site wouldn't allow me to attach more than one phone.
Thank you!!