February 18, 2019 - 6:16am
results of January Community Bake
Last month I participated in the Community Bake for Hamelmans 5 grain sourdough bread. I made it 3 times because I was intrigued and pleased with the results. 
I found it was not a dough that it did not knead machine mixing. It benefited from putting some pepita seeds in the soaker, and an autolyse for the flours before adding the starter .
I really benefitted from all the information that others provided. I did not have a charming canine assistant but I did have paper towels. I used these to prevent icky sticky taps.
The pictures came out crappy , but the bread did not!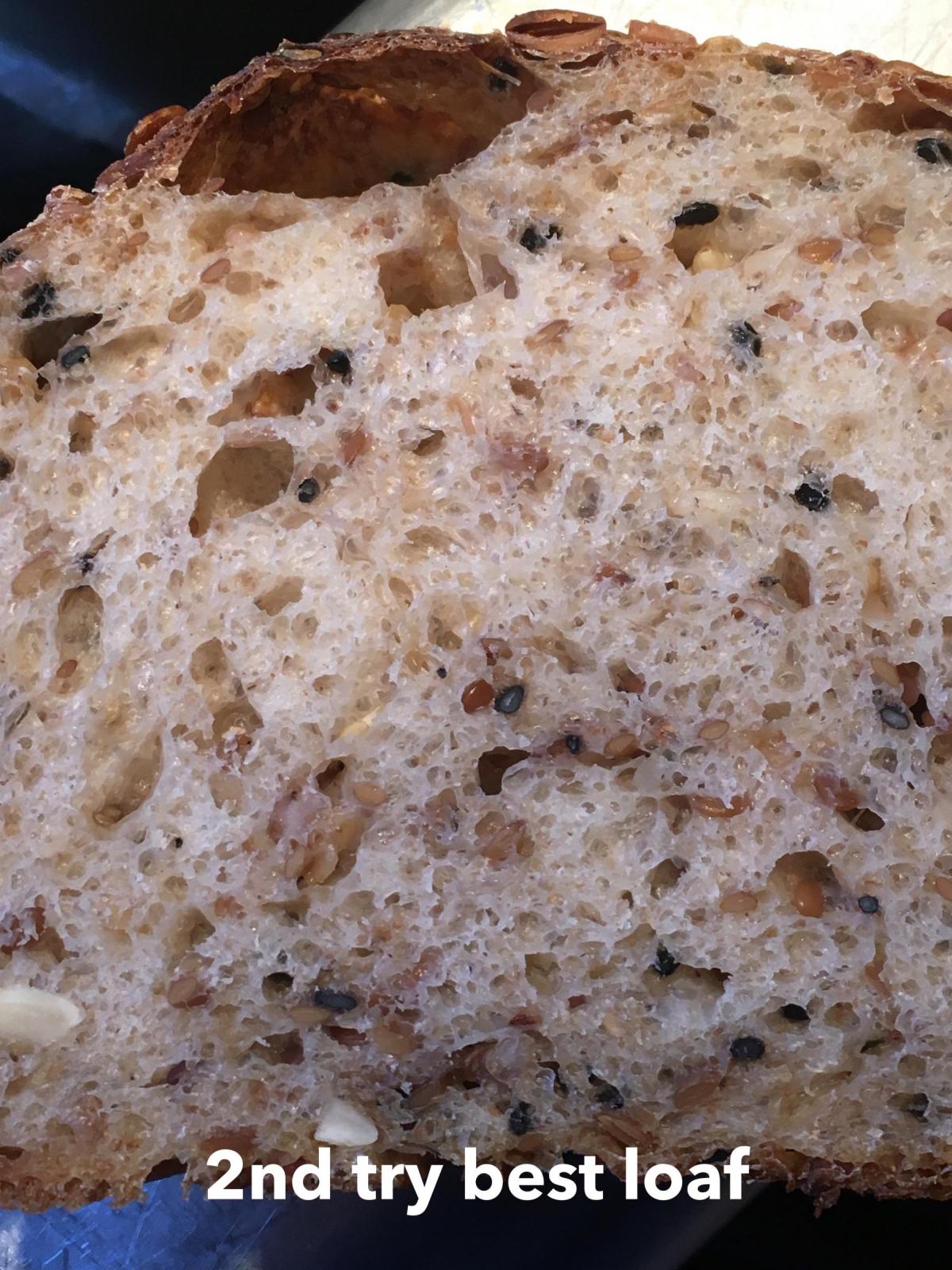 And of course I had to share the breads with my writing group.