February 13, 2019 - 2:03pm
Well friends, my second Forkish effort in as many weeks from "Flour, Water, Salt and Yeast." This is a robust bread. Baking in the Dutch oven really gives a snap to the crust, while the crumb is open soft and shred able. Boy did the loaf ever snap, crackle and pop when I removed from the hot DO to the cooling rack!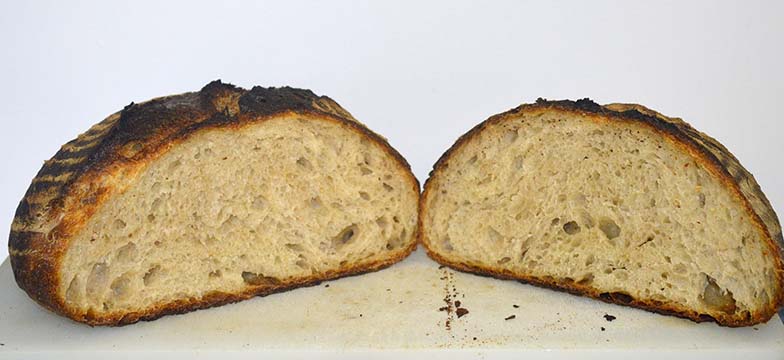 As I don't really like the taste of whole wheat, I reduced the WW in the starter by half and made up the difference with white rye flour. The result is much more to my taste. With about 3 Tbs of WW flour in this loaf, my 2 kilos of Organic whole wheat flour will last some time. It lives in the fridge.
Well this is another recipe that will go into my baking rotation. I have firmly baked myself out of my rut with this one!
Happy baking! Ski