February 7, 2019 - 4:08pm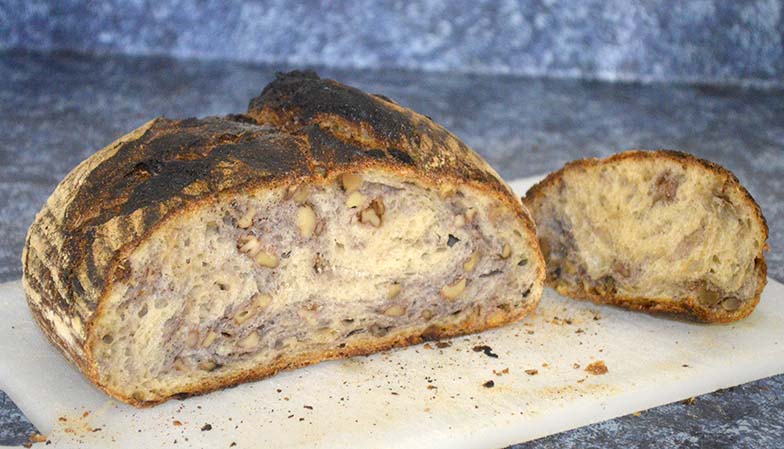 Well folks, in an effort to continue to get my baking out of the rut it languished in for a year or so, I turned to Ken's book, "Flour, Water Salt and Yeast," for some inspiration. It had been a couple of years since I baked his breads or consulted his book. To be honest, I have never really enjoyed his breads. He uses a little whole wheat in every recipe and I cannot wrap my taste buds around the taste of whole wheat. Even buying the best whole meal, organic whole wheat flour, i am not liking the taste it gives to my breads. Now rye flour -- OH MY!
Well I baked a loaf of this walnut bread and at first was not happy with the flavour. I then re-consulted the recipe and found that he enjoyed it toasted with butter and honey. I tried this way with blueberry, wildflower honey and liked the combination. While I will never be a fan of his bread formulas, I am a BIG fan of his technical approach to baking! Reading Forkish once again has rounded out my baking knowledge. His discussion on maintaining and modifying the flavour of a levain is priceless!
Happy baking! Ski