February 4, 2019 - 2:18pm
Black Forest Chocolate Cherry Sourdough Loaf
I recently chanced upon an interesting recipe in the excellent Baecker Suepke's blog.
It is for a Black Forest chocolate cherry sourdough bread. The Modernist Bread version springs to mind, but the Black Forest one is different - not sweet, apart from the cherries - and it has toasted sunflower and pumpkin seeds. I also added some non-salted pistachio seed, which gave a rather nice contrasting green colour.
Interestingly, the recipe predates the Modernist Bread one by a couple of years. You can find the recipe HERE. It's in German, but translates successfully. There's also a variant recipe here which I didn't use, but it has a few different tweaks.
The recipe is quite complex, with a soaker, a levain and an "aroma cook piece" (Aroma Kochstück) and various grades of wheat and rye meals. I approximated these with my Mockmill. The recipe also calls for light rye flour T997. I made this by putting wholegrain rye through a #50 sieve.
Here's how the loaf looked after baking: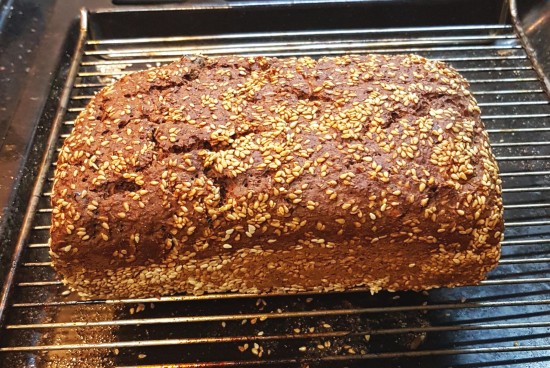 And here's the crumb: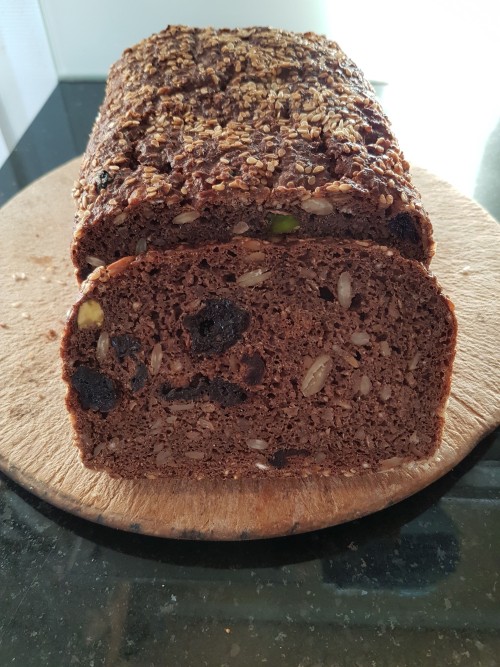 The crumb and flavour remind me of a "pumpernickel on steroids". It really is bursting with flavour and I can recommend it to all who fancy an  interesting bake, albeit with some complexity.
My favourite pairing was with some good French brie; I shall be baking it again!
Lance