September 3, 2018 - 10:19am
Hello friends!!
I hope everyone had a great weekend :)
This weekend I baked another (mostly) white sourdough. The formula and method is largely unchanged from my last post except I upped the hydration to about 87%. This was not a wise choice given that I've been trying to work on my shaping and scoring ... but I think it turned out okay. The loaf doesn't look like my usual loaves... I went out on a limb here. I was inspired by a loaf I saw on instagram and decided to give it a try. Usually, I prefer the unfloured look for my loaves.. so this was me trying something different.
(here's the original post I saw on instagram https://www.instagram.com/p/Bks-ni0Bu5C/?taken-by=magdalenadobromilar)
I was trying to avoid an ear, but I think I angled the blade slightly (probably out of habit... LOL!).
I used rice flour to dust the dough before baking, it doesn't burn as quickly as wheat flour and stays white in the oven...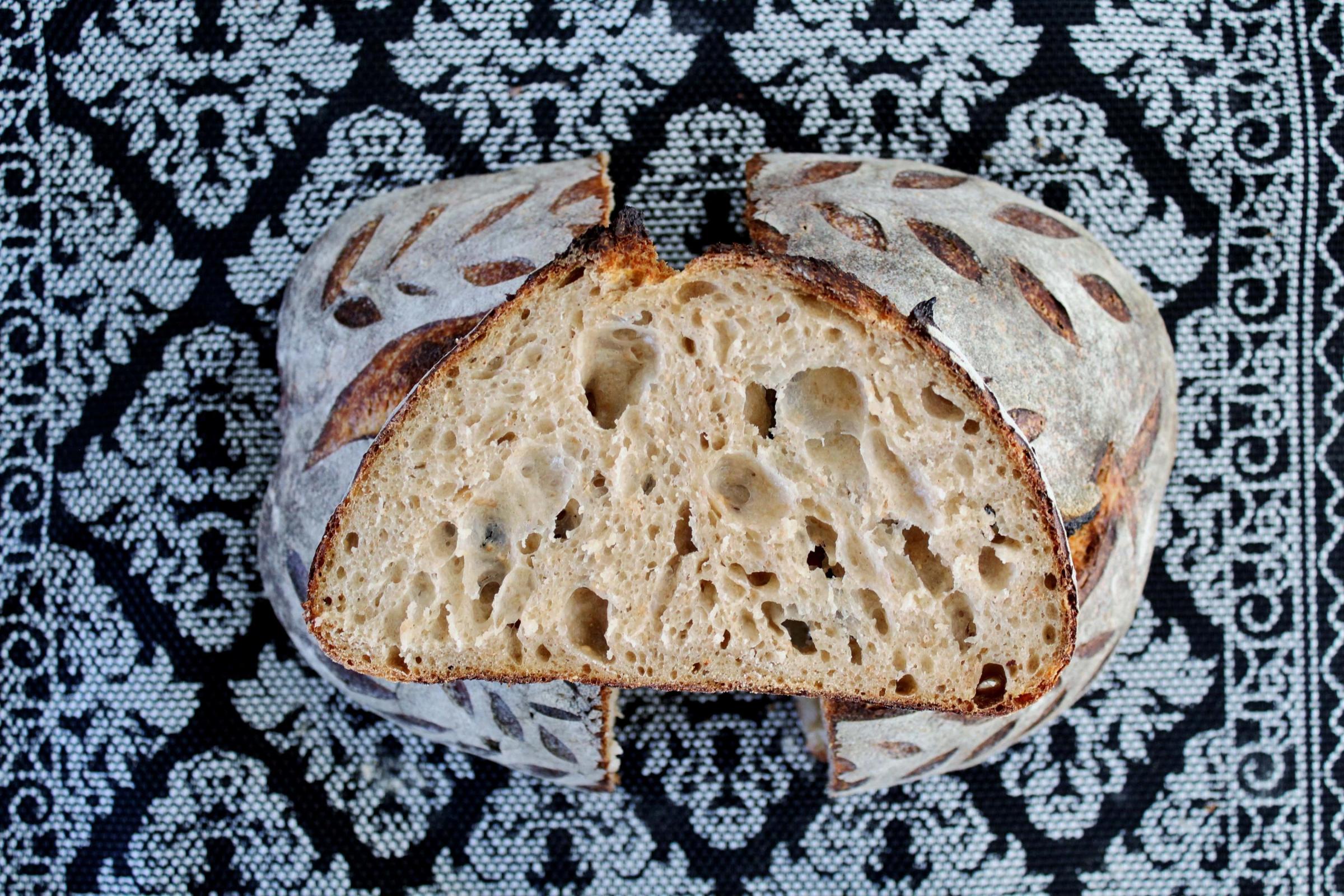 I'm happy with the crumb on this one and the texture is one of the best I've managed, maybe the higher hydration helps here. I had fun baking this loaf, I might try this again and see if I can get it to turn out the way I imagined it. 
Happy baking and have a great week! 
Ru