Hello friends! 
This is a loaf I made last weekend, toasted oats sourdough is right up there on my list of favourites. 
Life has been so busy for the past couple of weeks, so I haven't had time to sit done and post...
The formula for the toasted oats SD is pretty much the same as the last version I posted here.
The only change was that this time, I didn't soak the oats. I just upped the water in the main dough. I wanted to see if the oats would maintain their structure a bit more in the dough if I added them dry, and they did. But ... I found that the dough wasn't as smooth and strong as it usually is. Not sure why, my only guess is that the dry oats might have been too hard for the dough?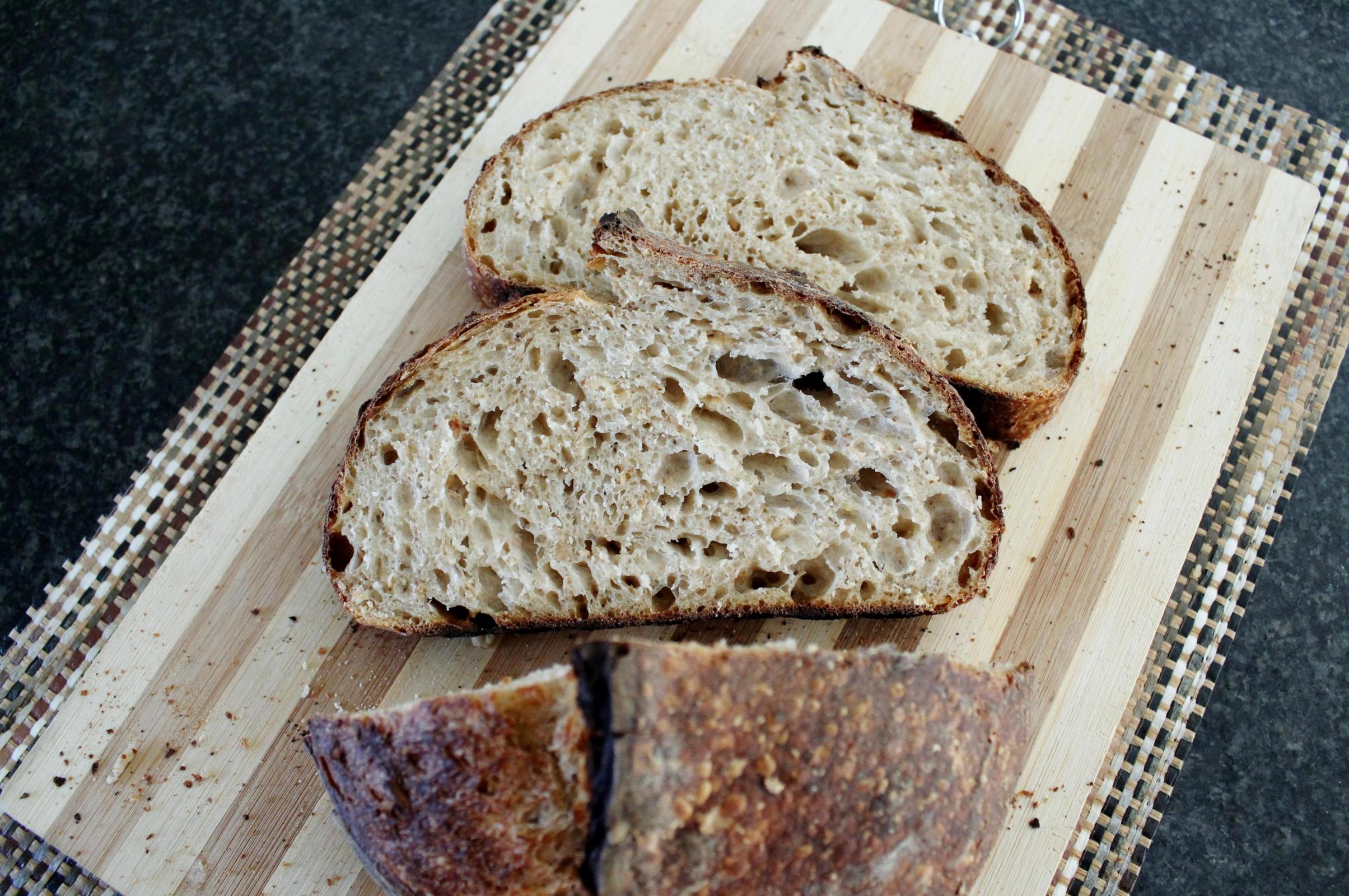 I really enjoyed the texture of this loaf, its really soft with a slight chewiness too. 
Next, time I'm going to try just soaking the oats in a tiny amount of water, just enough to dampen and for a shorter amount of time and see what happens...
Happy baking everyone!! 
Ru