Hello friends - 
This weekend, I revisited my seeded SD. The recipe is very similar to the last version except:
I changed the seed blend a bit, added some pumpkin seeds and upped the total amount of seeds from 19% to 23% and
I adjusted the flour blend, less white (79% is now 71%), more whole wheat (19% is now 24%) and more rye (2% is now 5%). 
Formula: 
 
Levain as separate ingredient
 
Levain spread across recipe
Levain
90
24%
 
 
 
Water
300
81%
 
340
81%
 
 
 
 
 
 
Flour
370
 
 
420
 
white
298
81%
 
298
71%
w/w
72
19%
 
103
24%
rye
 
 
 
19
5%
 
 
 
 
 
 
Salt
10
3%
 
10
2%
 
 
 
 
 
 
Seeds
95
26%
 
95
23%
Pumpkin seeds
20
5%
 
20
5%
Sesame seeds (black)
20
5%
 
20
5%
Sesame seeds (white)
30
8%
 
30
7%
Linseeds
25
7%
 
25
6%
 
 
 
 
 
 
Total dough weight
865
 
 
865
 
The method I used is a bit different. I've been playing around with different ways to develop strength in the dough. I'm loving the lamination technique. I think I just like stretching my dough out across the counter. Is it weird that I find doing this fun and actually quite therapeutic?
Method: 
1. Night before mixing: Levain build (20g NmnF rye starter, 12g rye flour, 38g w/wheat flour, 40g water). Leave over night. 
Toast seeds and soak in 50g boiling water.
2. Next morning: 2.5 hour autolyse before adding levain and salt. Mix for about 30 mins. [I mix for about 2 - 3 mins, rest for 5 - 6 mins and repeat x 3]. Rest for an hour. 
3. Lamination: Gently, stretch dough over counter. [I did get two little holes, but that's fine]. Sprinkle over seeds and fold the dough over into a little parcel. Rest for an hour.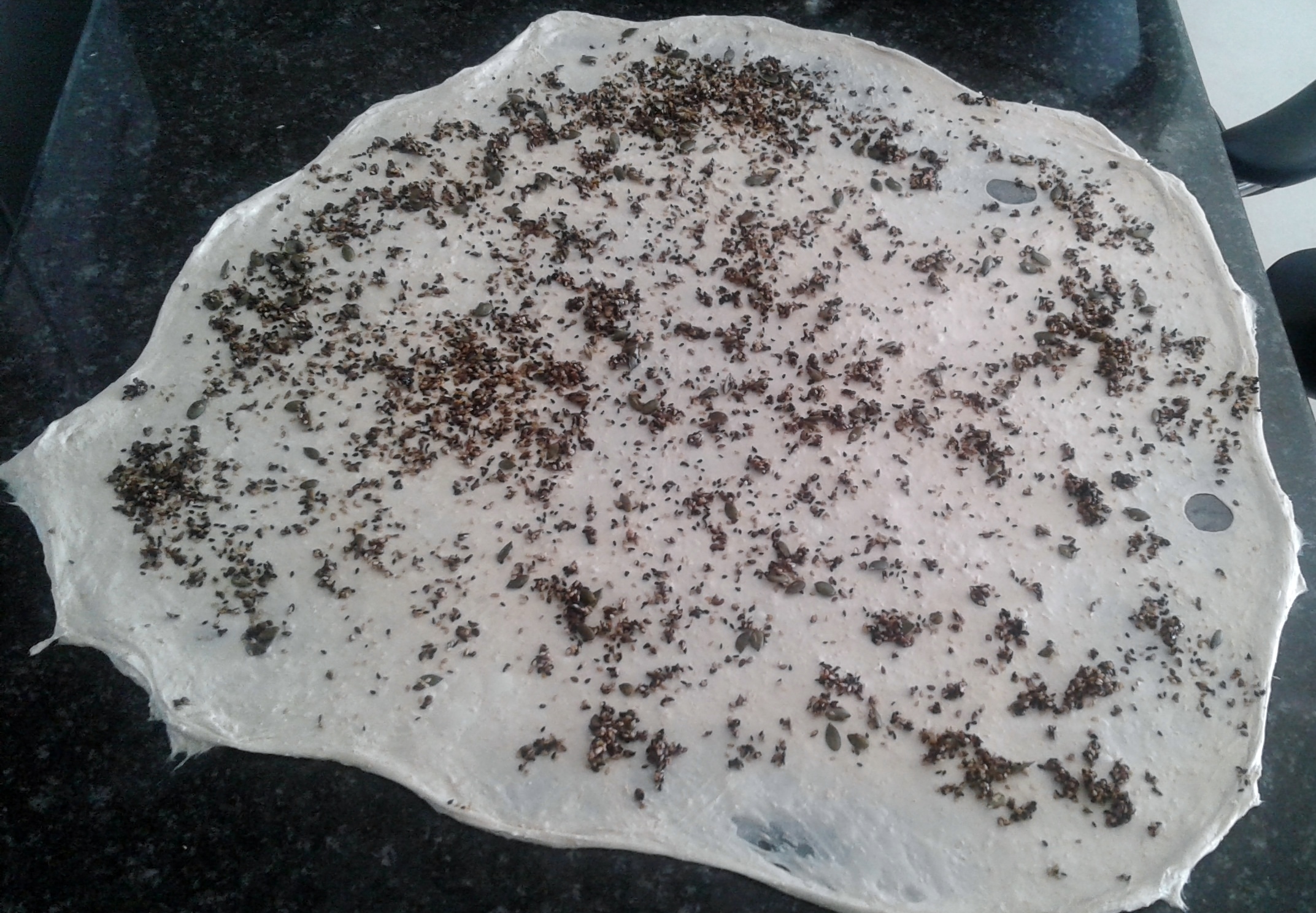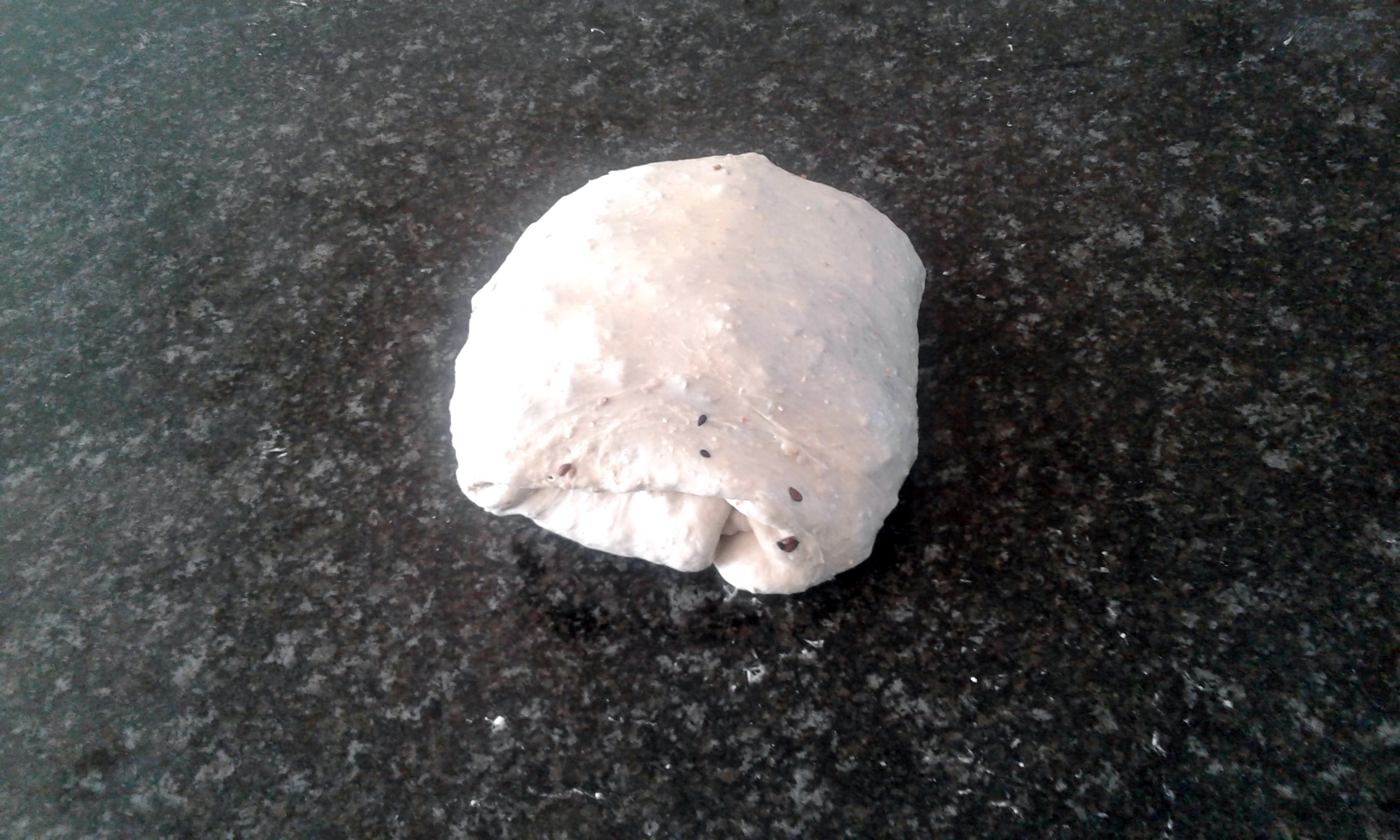 I really enjoyed adding the seeds with the dough stretched out, I was so much easier (and less messy) than how I usually do it (at the initial mixing stage). 
4. Stretch and folds. I did one every hour for the next 3 hours. In hindsight, I should have skipped the first one. The dough still felt a bit tight. 
5. Bulk ferment for however, long the dough needs until it nice a proofy and jiggles when you shake the container. My dough took anther 4 hours. I really had to convince myself to leave it alone for as long as it needed. I was making a white loaf at the same time and that dough was ready after 2.5 hours. The dough for the white loaf was exactly the same as the seeded loaf, just without the seeds.
6. Scoop the dough out of the container and leave to rest for 30mins. I skipped the preshape, I didn't think the dough needed it. 
7. Shape and proof for 1 hour at room temp, retard for 14 hours before baking. 
Here it is: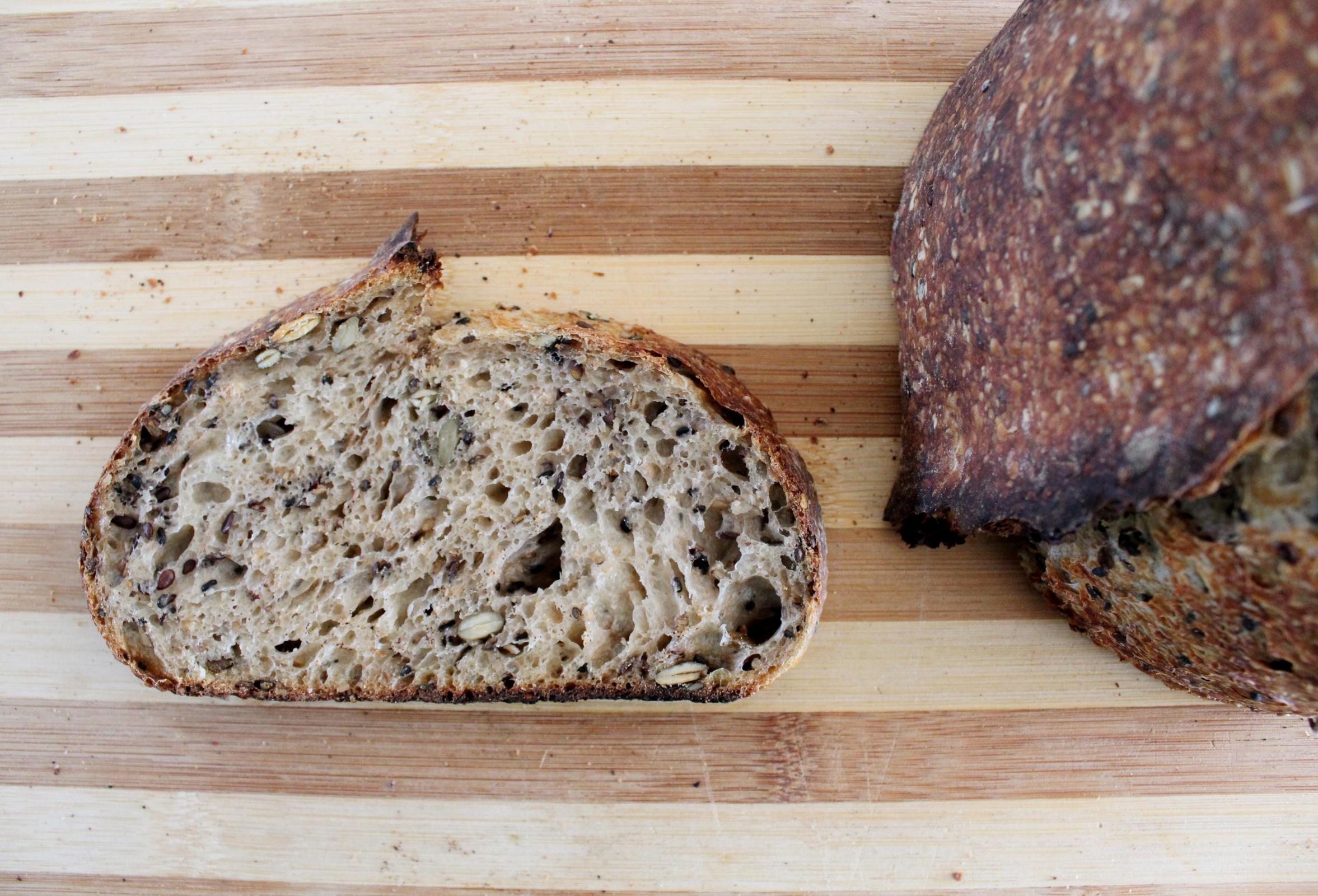 I'm very happy with how this turned out. The crumb is not as open as the previous version. Might be because of the higher seed and whole grain content, but I'm not complaining. I prefer this version of the loaf to the last one. The crumb is super soft and fluffy and it tastes really nice, the pumpkin seeds are a nice addition.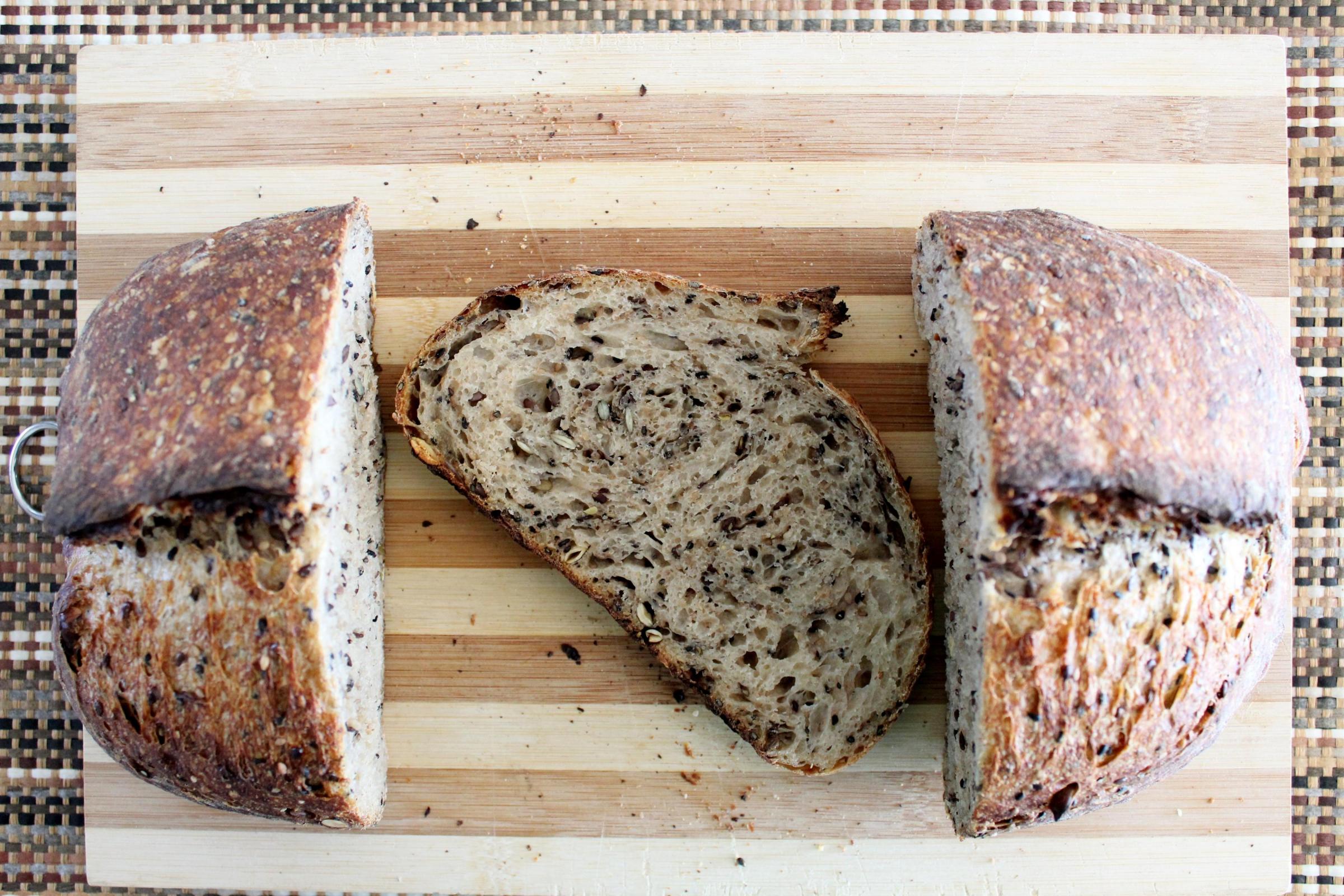 Here's the (mostly) white loaf I made at the same time. The formula and method is exactly the same as the seeded loaf, just no seed and this one had a shorter bulk.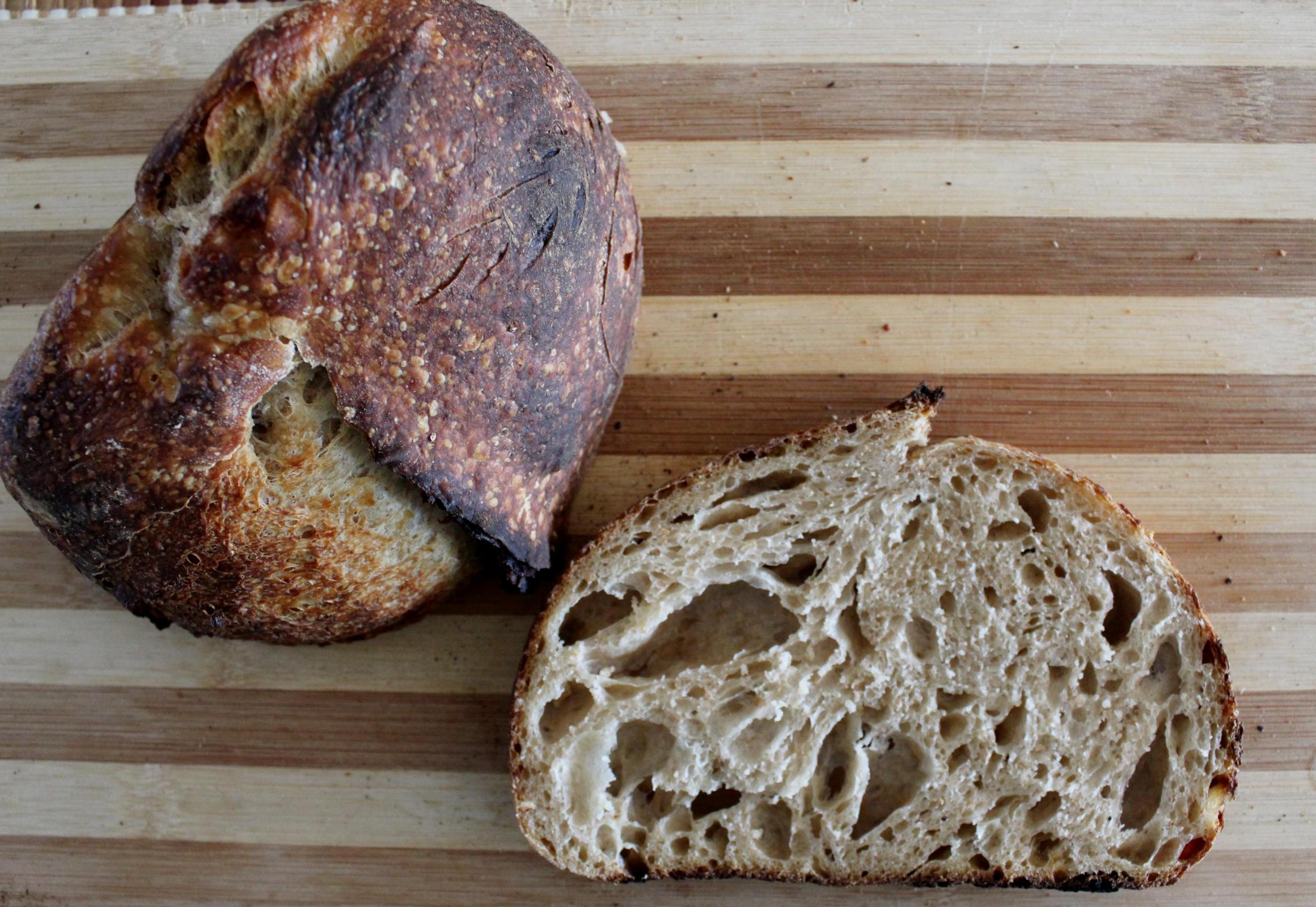 Okay, that's all from me. have a great week everyone, happy baking :)
Ru