Abe inspired mid week bake
Hello friends!!
A couple of weeks ago, Abe posted a mid week bake. I've never done a mid week bake. I just couldn't figure out how to fit it into my work schedule (08:00 - 17:00). So Abe's post really inspired me to try it, and it worked!! I didn't miss a beat with my regular routine. 
Here's how it went: 
Monday:
1. Levain build, just before work. I used my cold starter straight from the fridge (20g NMNF rye starter, 40g whole wheat flour, 32g water). 
2. 17:00ish get home and autolyse flour and water for an hour. 
18:00 Mix levain, dough and salt for a couple of minutes, rest for 10ish mins and repeat. 
18:45 Lamination (basically stretch the dough out on the counter as far as it will go, and then fold it up).
I was trying to build strength quickly because I didn't want to be up until all hours of the night folding dough! (It was dark so the pictures aren't great).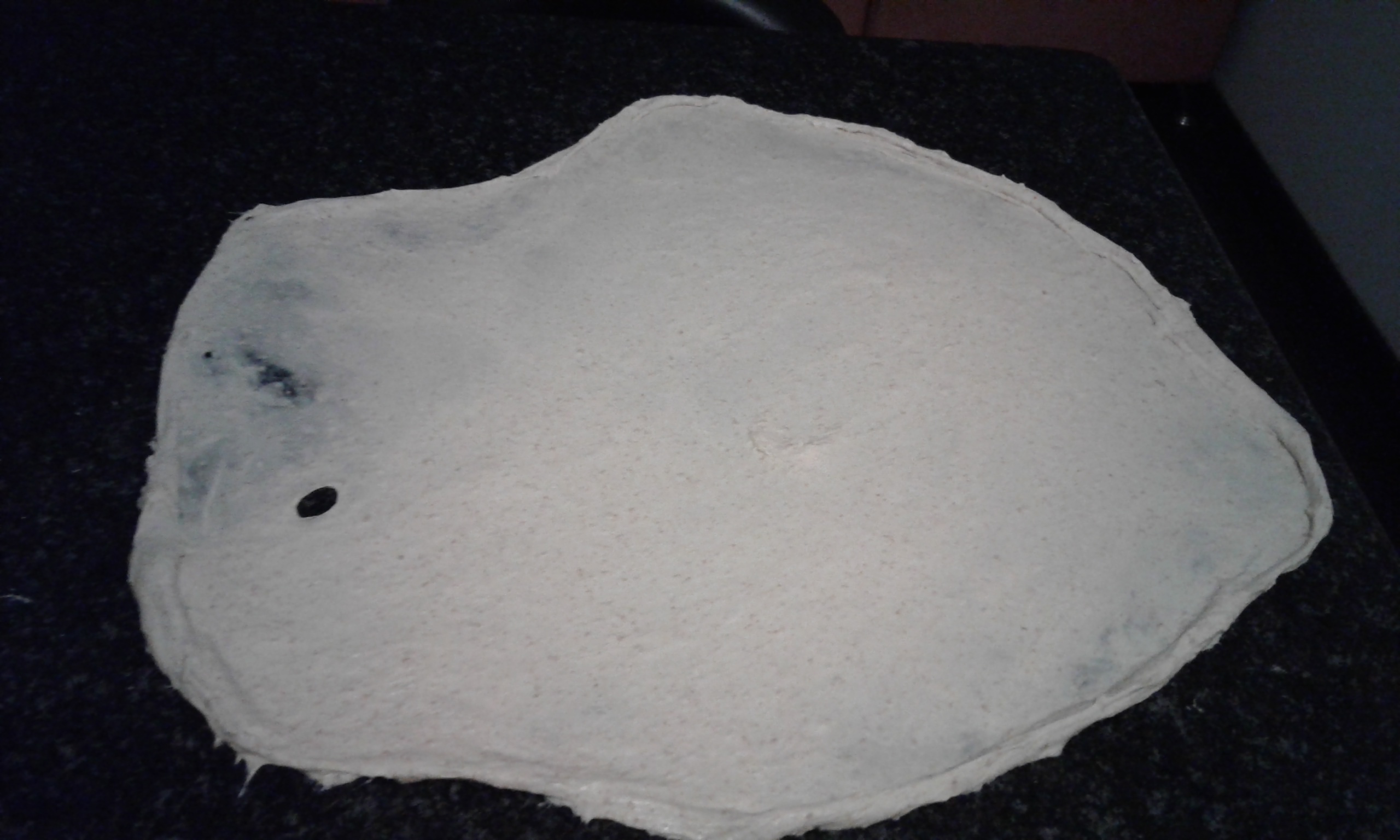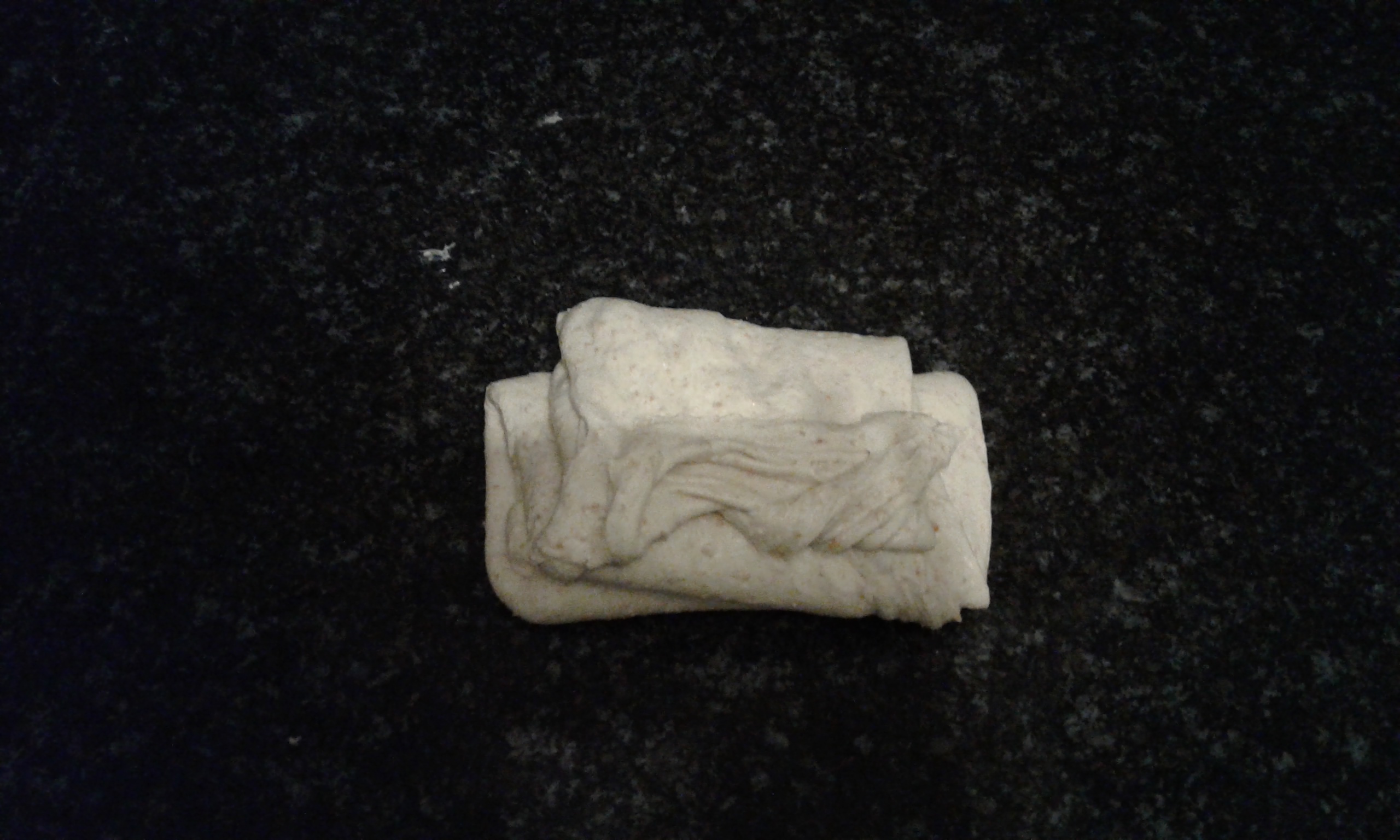 Stretch and fold x 3 at 19:15, 20:00 and 21:00. 
Bulk ferment at room temp overnight. The temperature was about 2 Celcius over night so, it was pretty much the equivalent of refrigerating it. I did keep the dough warm during the stretch and fold period though (in the oven). 
3. First thing in the morning, preshape and rest for 30mins. Shape and proof for 1 hour at room temp (while doing all my morning things before work). leave dough in the fridge for the day. 
4. 17:00 on Tuesday preheat oven, bake at 18:00, loaf done by 18:50!
I could have sliced last night, but I left it till today.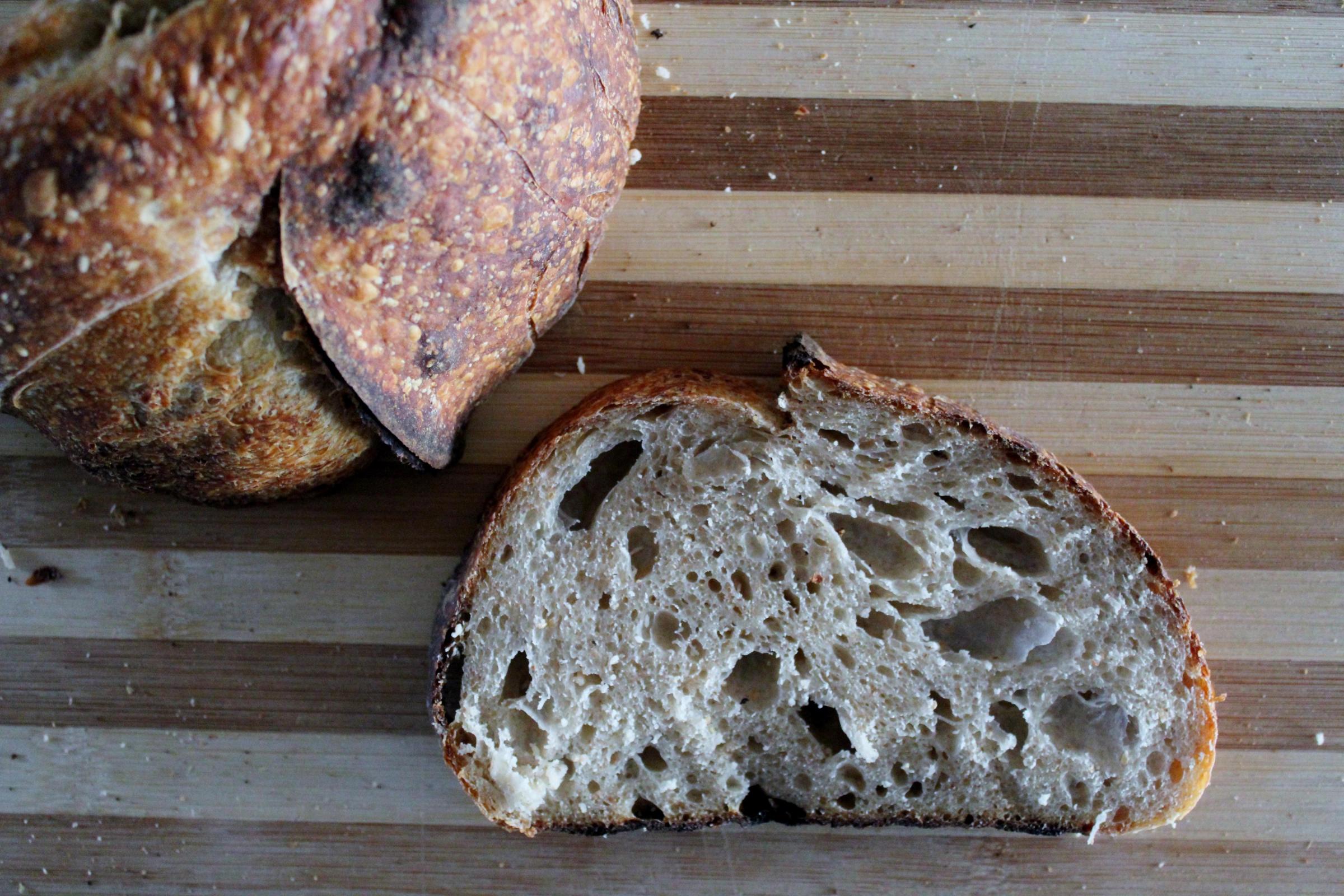 Here is the formula, its another mostly white SD. 
 
 
Weights
       %
 
 
 
 
Levain
 
         91
25%
Water
 
300
81%
 
 
 
 
Flour
 
370
100%
white
295
 
80%
w/w
38
 
10%
spelt
37
 
10%
 
 
 
 
Salt
 
9
2%
 
 
 
 
Total dough weight
       770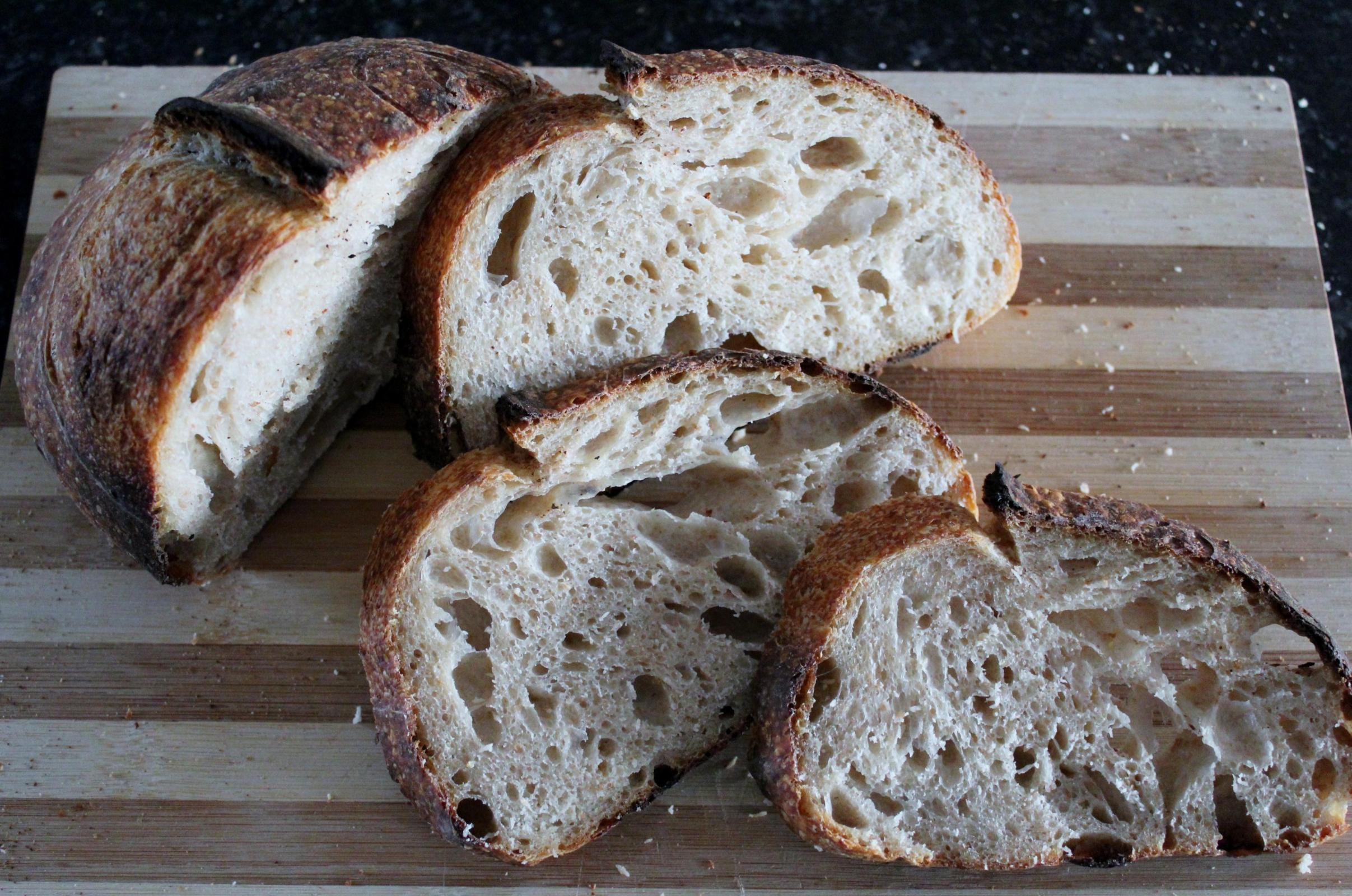 Thanks for the inspiration Abe, in my mind working a full day meant I could only be a weekend baker, apparently not :)
Happy baking everyone
Ru