Reinhart's Sprouted Pulp bread
Every now and then I go to Peter Reinhart's "Bread Revolution" for something different. I've been meaning to try sprouted pulp bread for some time, and the time was right. I have a sack of Kamut (Khorasan wheat) that I don't use much because it's just too hard and difficult to mill by hand. Like milling gravel into sand - the resulting flour is very coarse and sandy. I sprouted some a while back, dried it and milled it into flour, which was easier than the unsprouted grain but still time consuming to dry it properly.
This time I sprouted a big jar of it, then whizzed it wet into pulp in the food processor. Reinhart had a perfect recipe to try it out. He used Emmer pulp in his version but one of the options was Kamut instead. Other ingredients are soaked raisins and chopped nuts (I used walnuts and hazelnuts instead of walnuts and almonds as in the original recipe. I try not to support the water-intensive almond industry more than I have to). There is a bit of dry yeast in with the levain, and also a bit of vital wheat gluten in the mix.
Mixing went well in the Ankarsrum. The dough was nice and stretchy, though a bit sticky.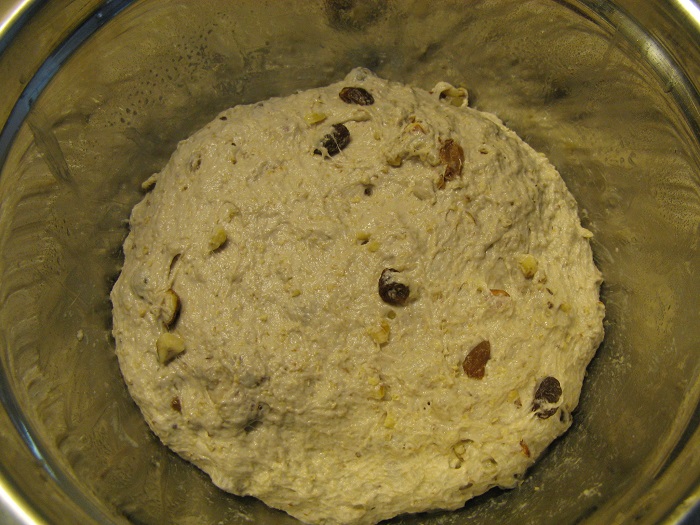 Bulk was only 1.5 hours, and the dough rose nicely. The bit of flour on the top is so I could poke the dough. :)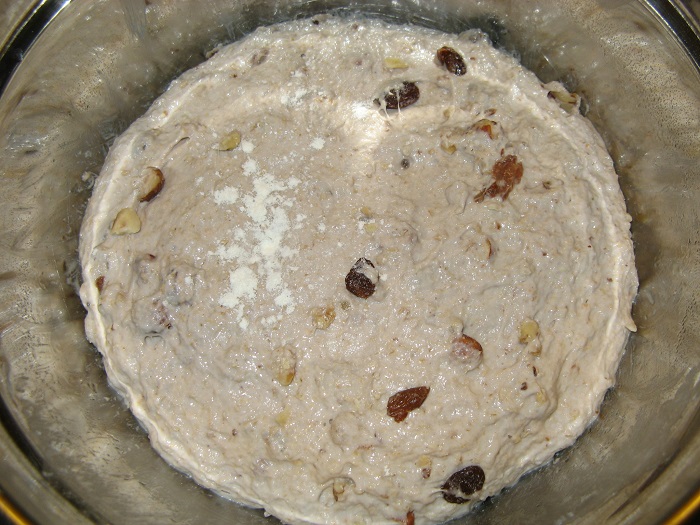 Pre-shaping and shaping went fairly well though the dough was quite sticky (partly because of the fat, wet raisins!).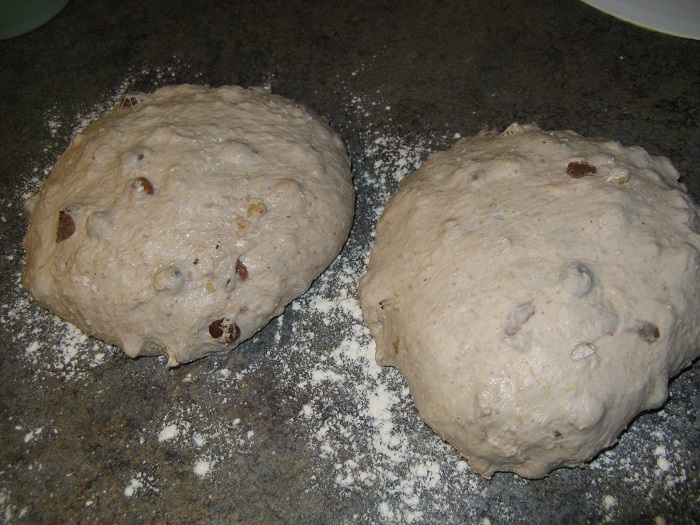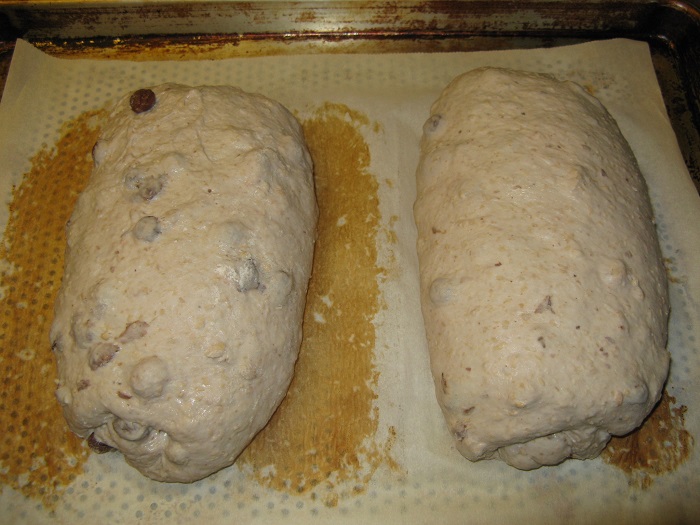 Reinhart bakes it at 460F, with steam. I followed these instructions but in hindsight should have turned the oven down a bit for at least the last half of the bake. It's a very bold bake - on the verge of burned!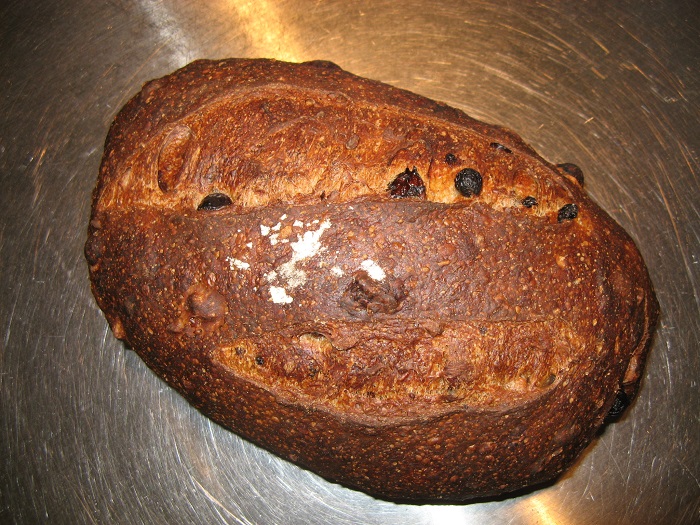 The crumb is very nice and moist. Reinhart suggested that the pulped raisins would dissolve into the dough, but that wasn't the case with the dough roller on the Ank.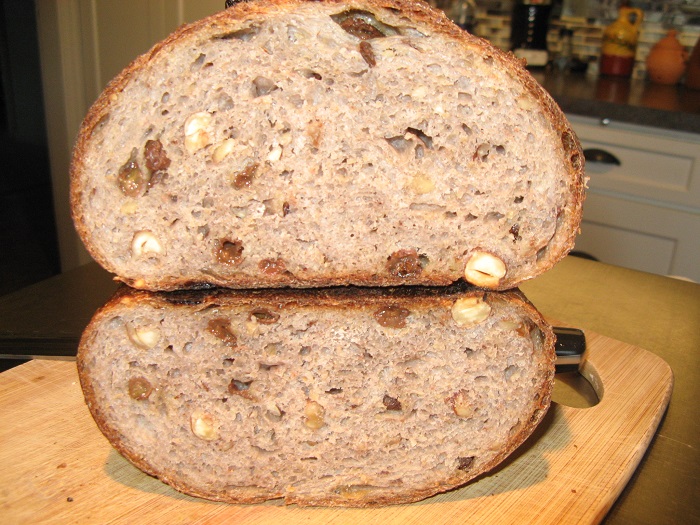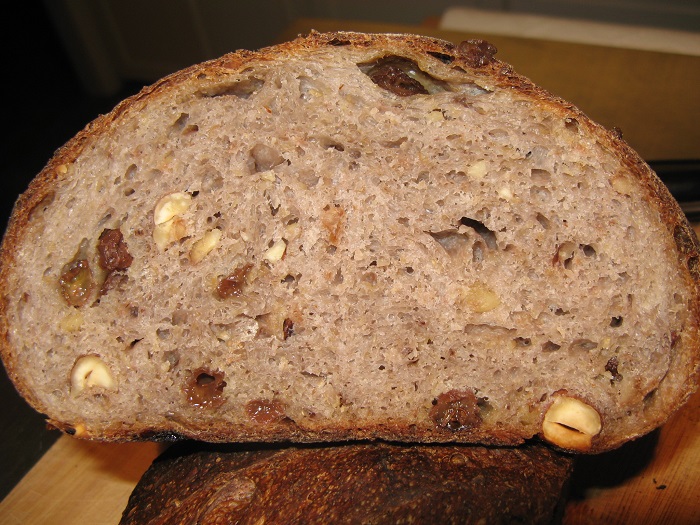 Lovely flavour and texture; I will make this again (now that I have a big bowl of sprouted Kamut pulp!).