Starter Preparation
Starter dough which was conserved in water for 16 hours at a regulated 20 degrees C was removed from storage and cleaned to obtain the "heart". This involved the removal of a dry crust formed on top and a wet under-layer which were then discarded. The remaining dough was pressed gently before being sliced into strips which were then allowed to soak in a bath made from sweetened water (2g sugar per litre of water). After 20 minutes the dough pieces were removed from the bath and squeezed to remove excess water before being scaled to the required weight. An equal quantity of flour, 1 part starter to 1 part flour (1:1) and 35% water were added to form a dough. This was then left to rise for 2 hours at 28-30 degrees C.
Autolyse
An autolyse process was prepared at 50% hydration using Leckford Estate bread flour (100%) and 1 percent diastatic barley malt flour. The flours were initially mixed with only part of the water to first form a breadcrumb-like texture. The remaining water was then added to allow for the formation of a dough which was allowed to rest covered with cloth until the starter was ready.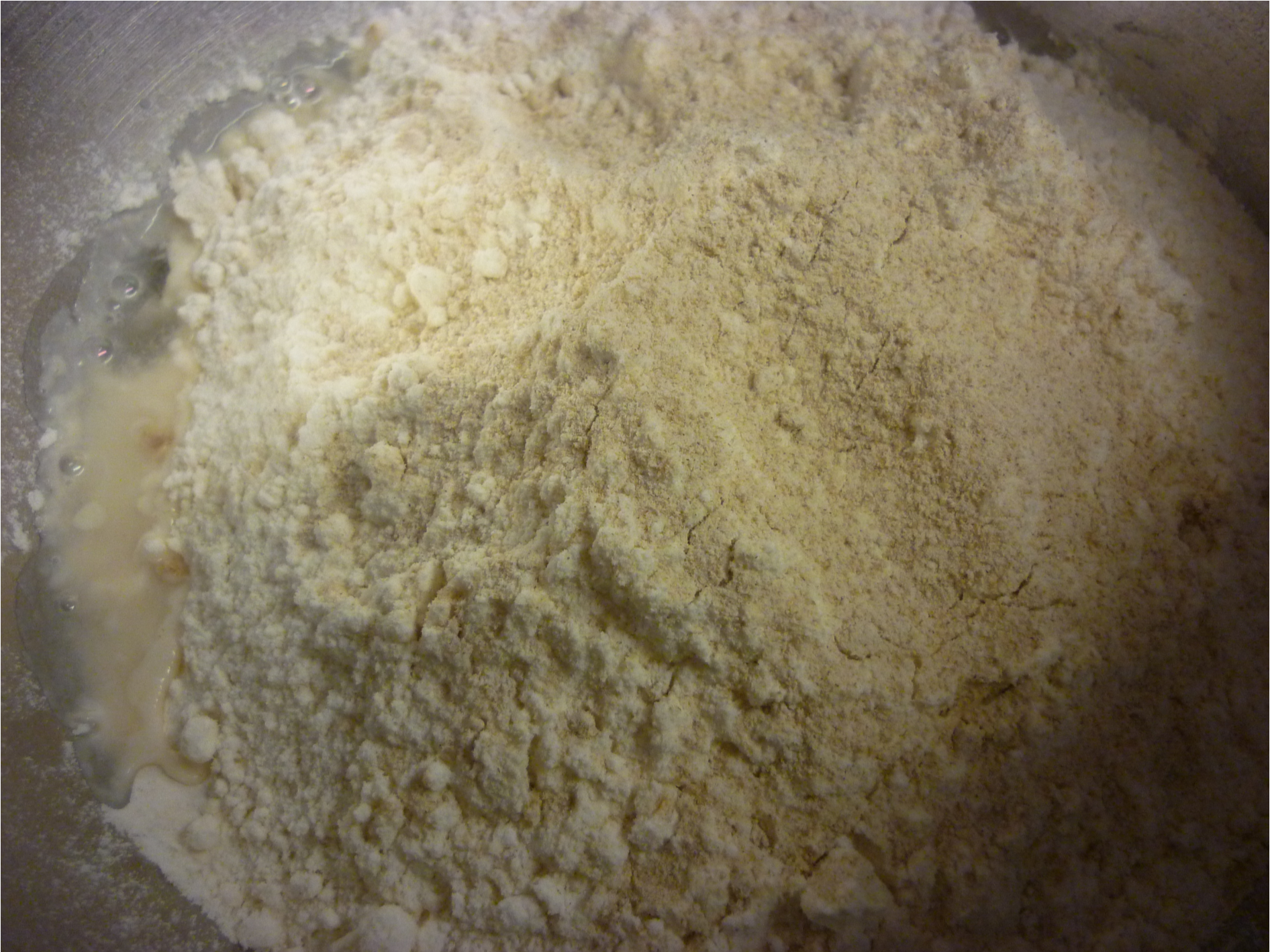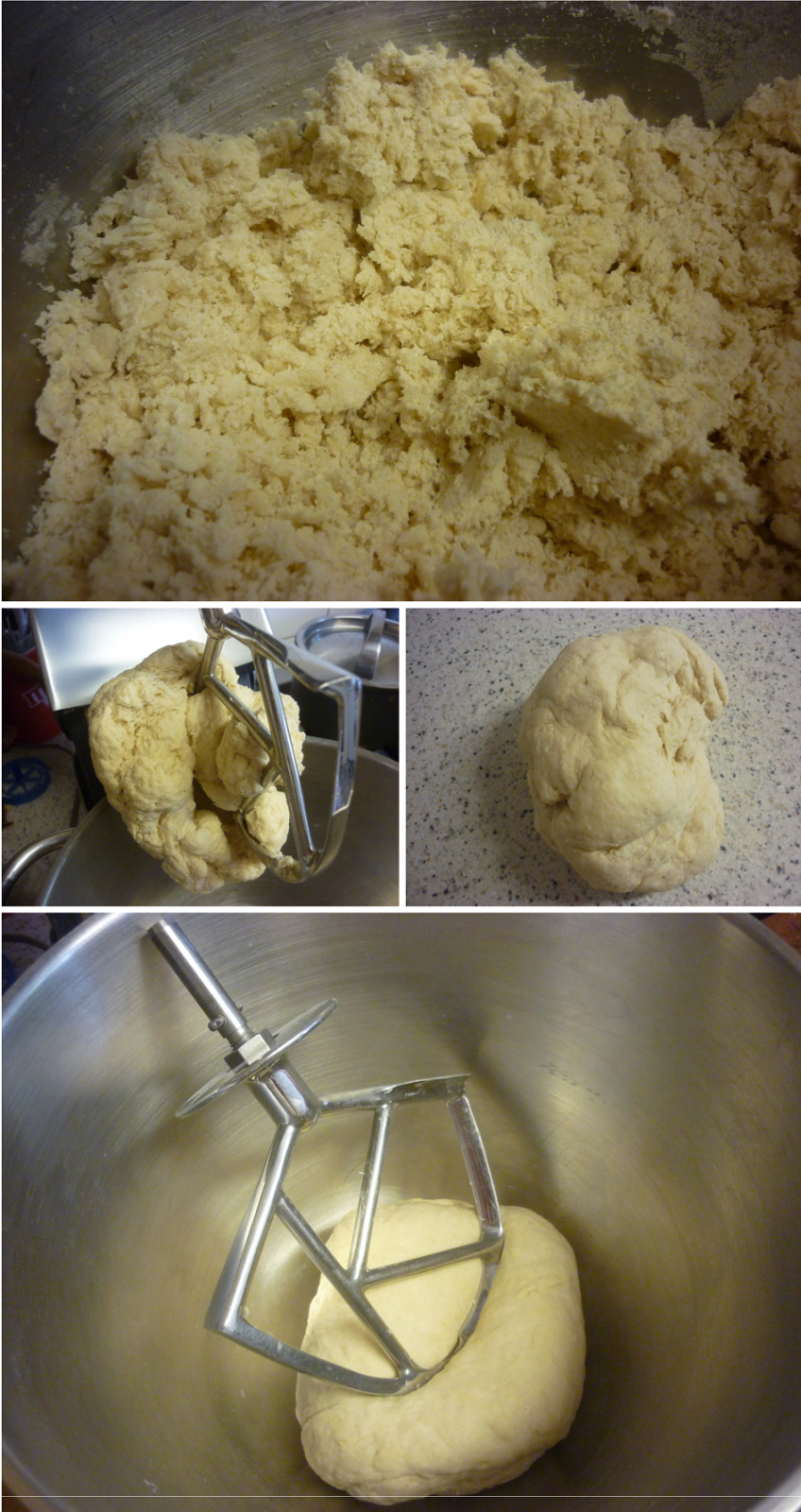 Main Dough
The remaining ingredients; salt and water were scaled and mixed. The starter dough and autolyse dough were divided into 8 roughly equal pieces and mixed together individually by hand kneading before being combined into one dough. This was again re-cut into numerous pieces which were added one by one to the prepared salt water solution with the mixer operating at speed 1. A paddle attachment was used to mix the ingredients until a dough formed that cleaned the bowl. This took approximately 5 minutes. The attachment was then changed to a dough hook before being mixed at speed 2 for a further 5 minutes.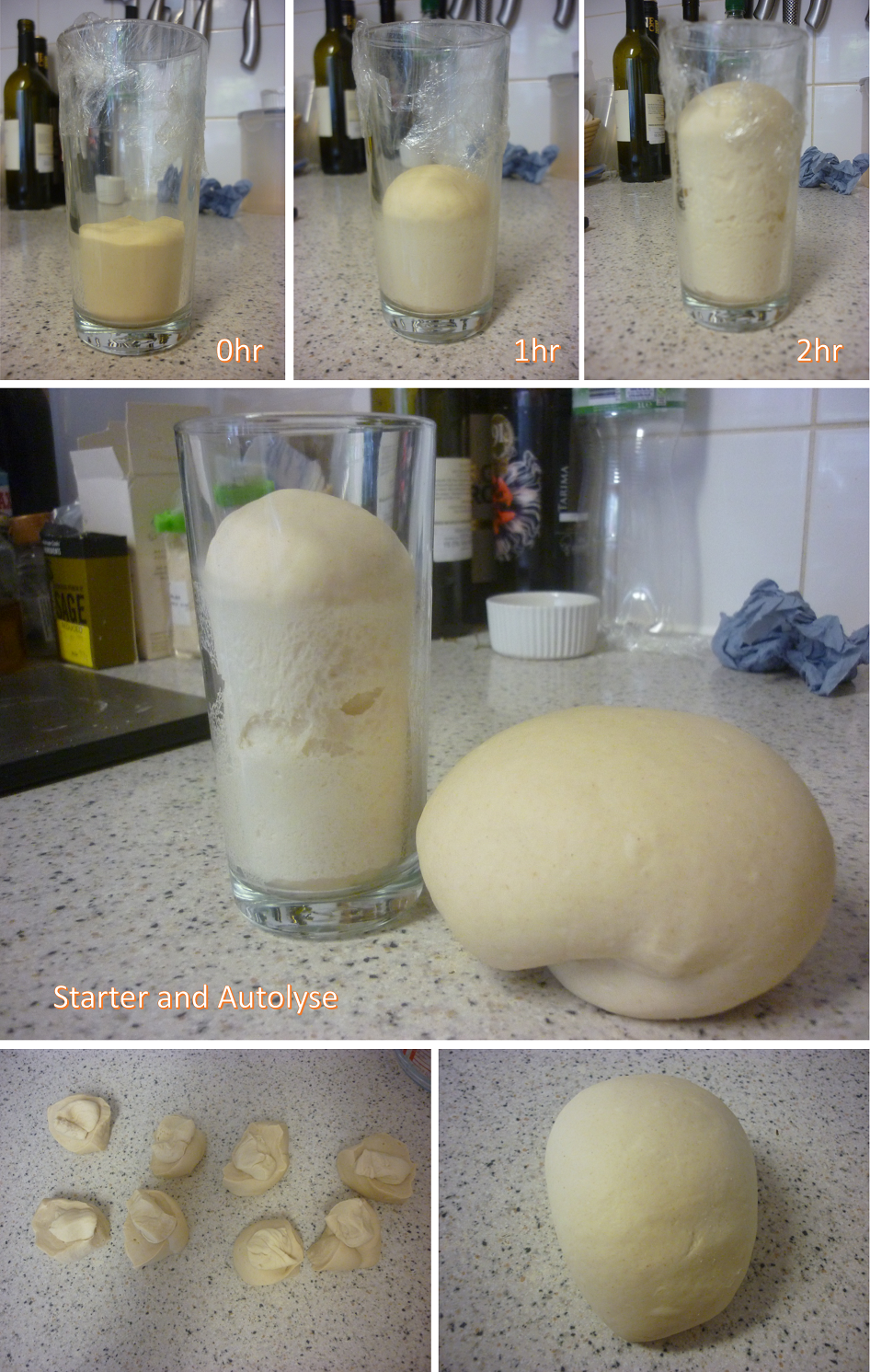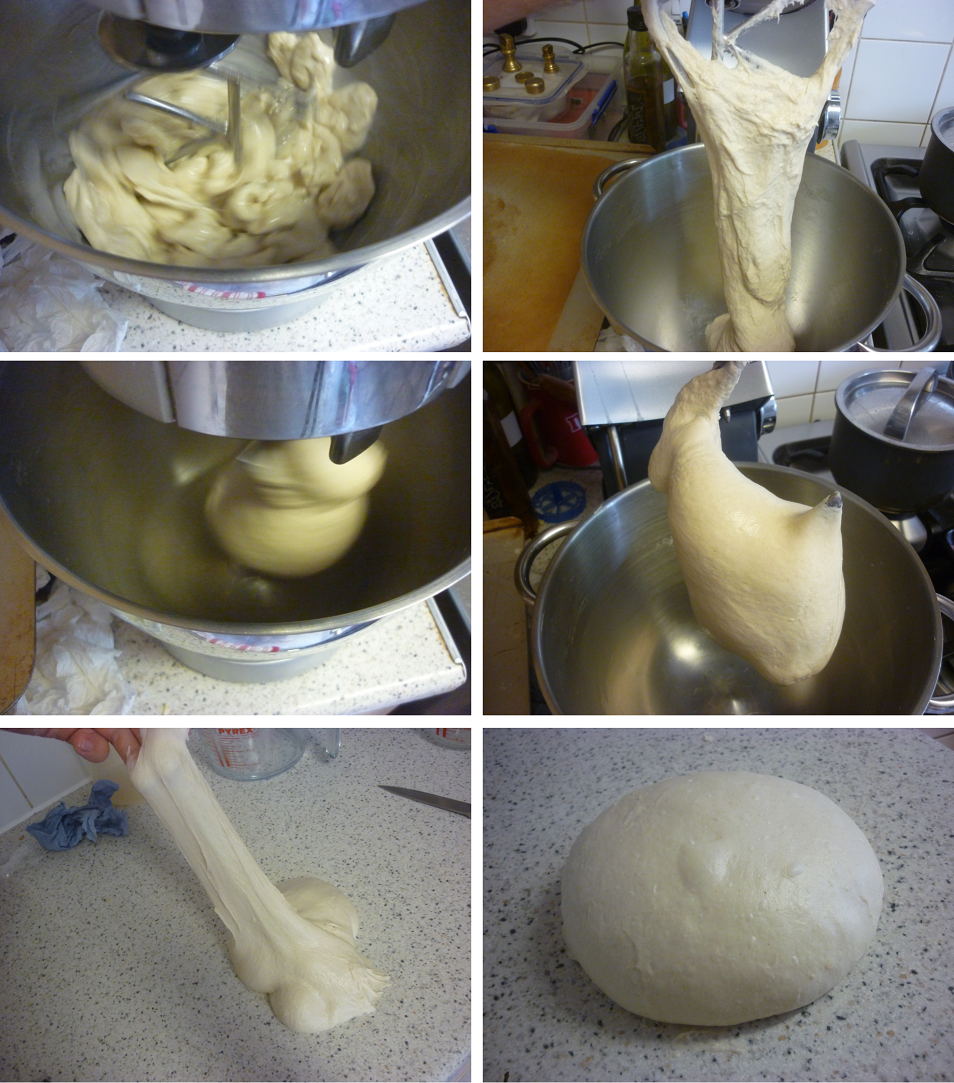 Fermentation
The completed dough was allowed to ferment for 90 minutes at 28-30 degrees Celsius before being shaped and allowed to proof for further 5 hours at room temperature (approximately 25C).

Baking
After the proof period the dough was scored three times and transferred to a pre-heated cast iron stone before being placed into an oven at 230C. Steam was used during the first ten minutes.
Comments
"The finished loaf rose well although it is a little wide for its height. This can be contributed to a number of factors. The original formulation is designed to produce baguettes which require little strength. The flour although marketed as bread flour isn't particularly strong. The method could have been adjusted to allow for a longer bulk fermentation which would have developed more strength before being shaped."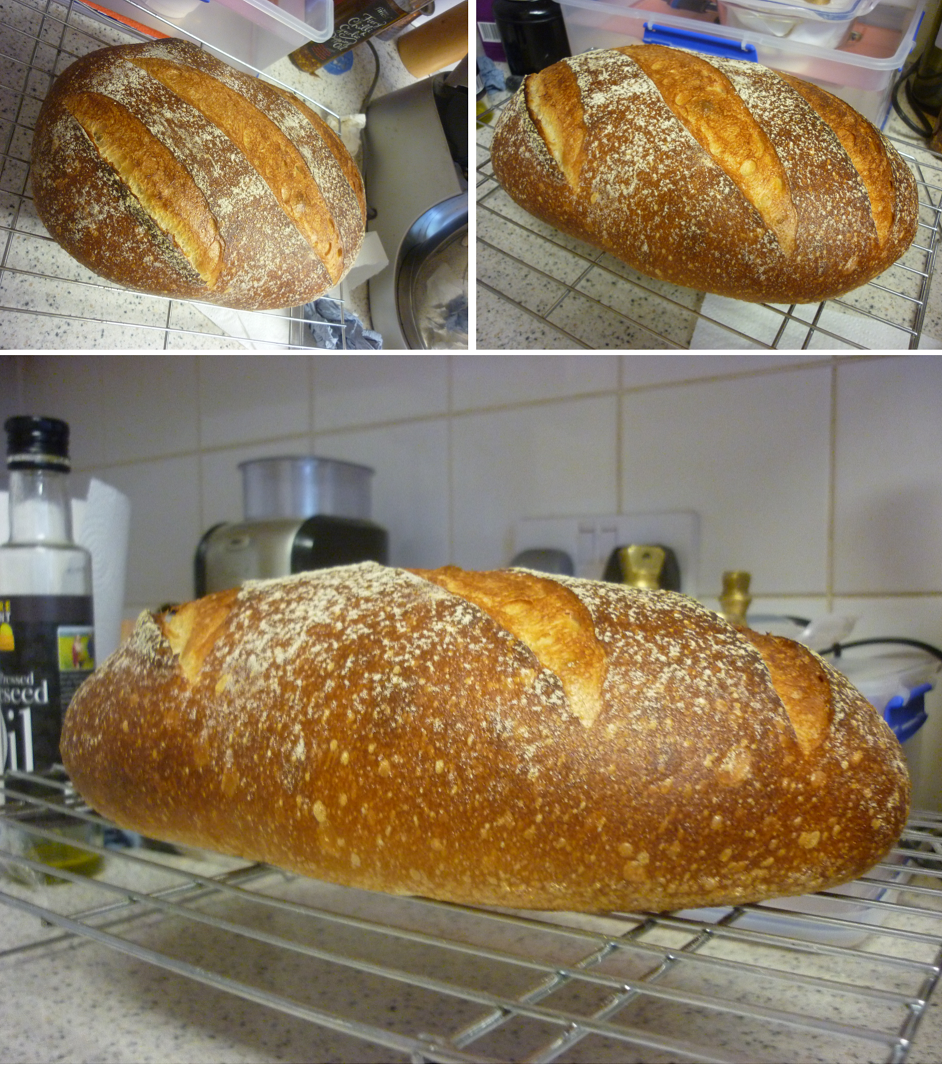 Visual assessment and organoleptic characteristics
Golden hue and many blisters cover the crust. Creamy-white crumb. Wheaty aroma. Slight sweetness on the palate. Soft and light textured with a very subtle hint of mild acetic acidity that finishes through the nose.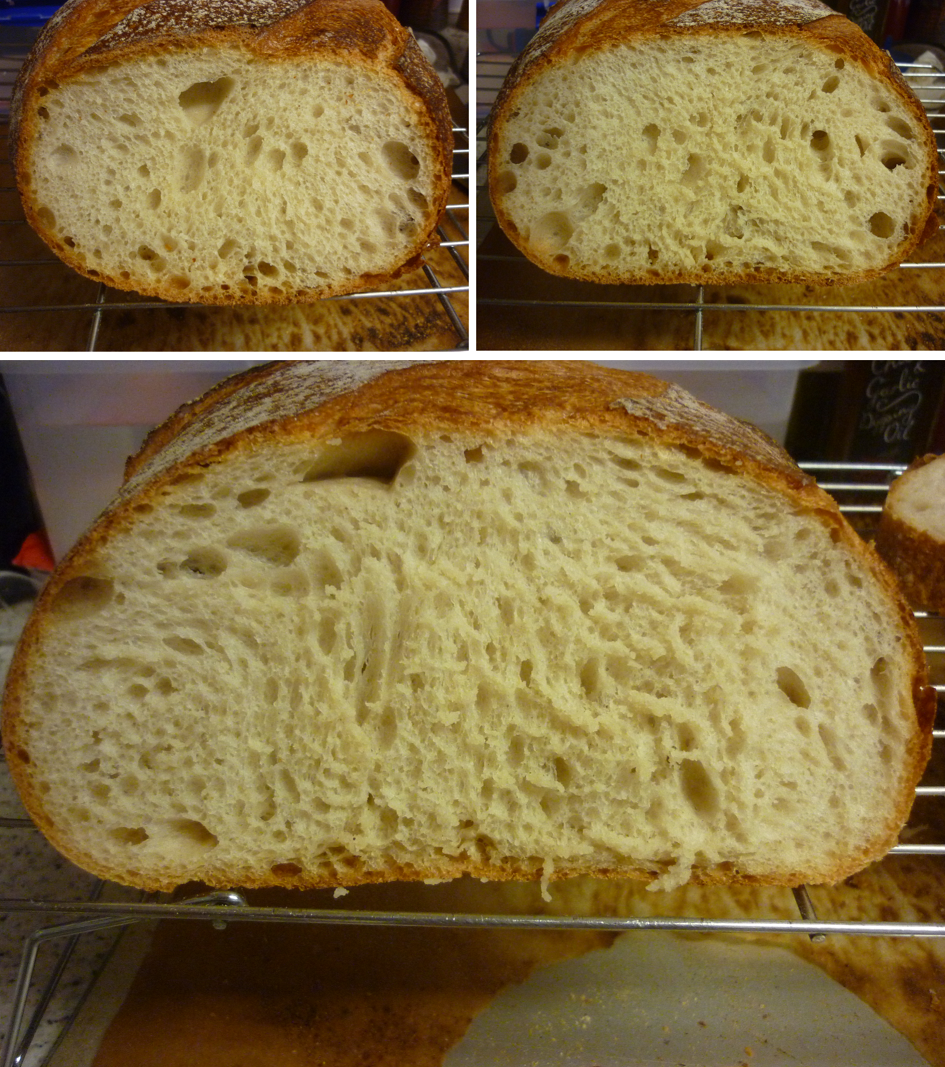 Stats.
14% pre-fermented flour.
68% hydration.
2% salt