Tip - Increasing Refrigerator Space for Cold Proofing
For those that proof doughs in the refrigerator, the image below may stimulate an innovative idea. I have a ledge in the back of my frig so the shelf was built to rest on it. The wood leg supports the front. Often time I put 2 batards on the shelf and store other refrigerated items underneath.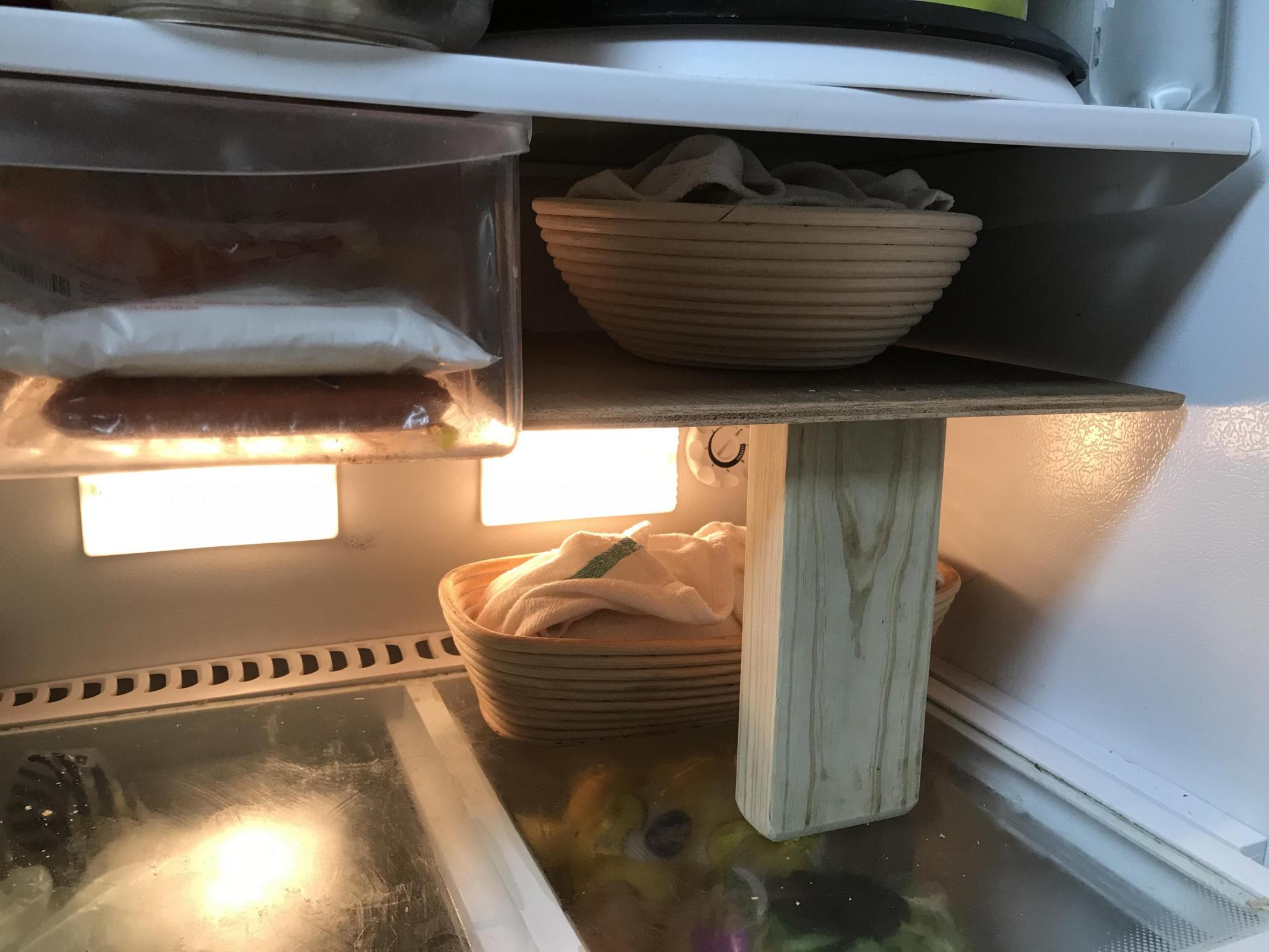 If you do come up with something or already have an idea, let us know.
Dan
NOTE - the doughs are retreaded in plastics bags. They were removed for the photo.