Tip - Weak doughs don't have to bake up as pancakes
For those that are not aware of "dough binders" this information might save your day.
I'm not sure if Teresa was the first to develop this technique, but here is her video detailing the procedure. https://youtu.be/ONWbvznkr7s  I believe this trick should be in every baker's bag.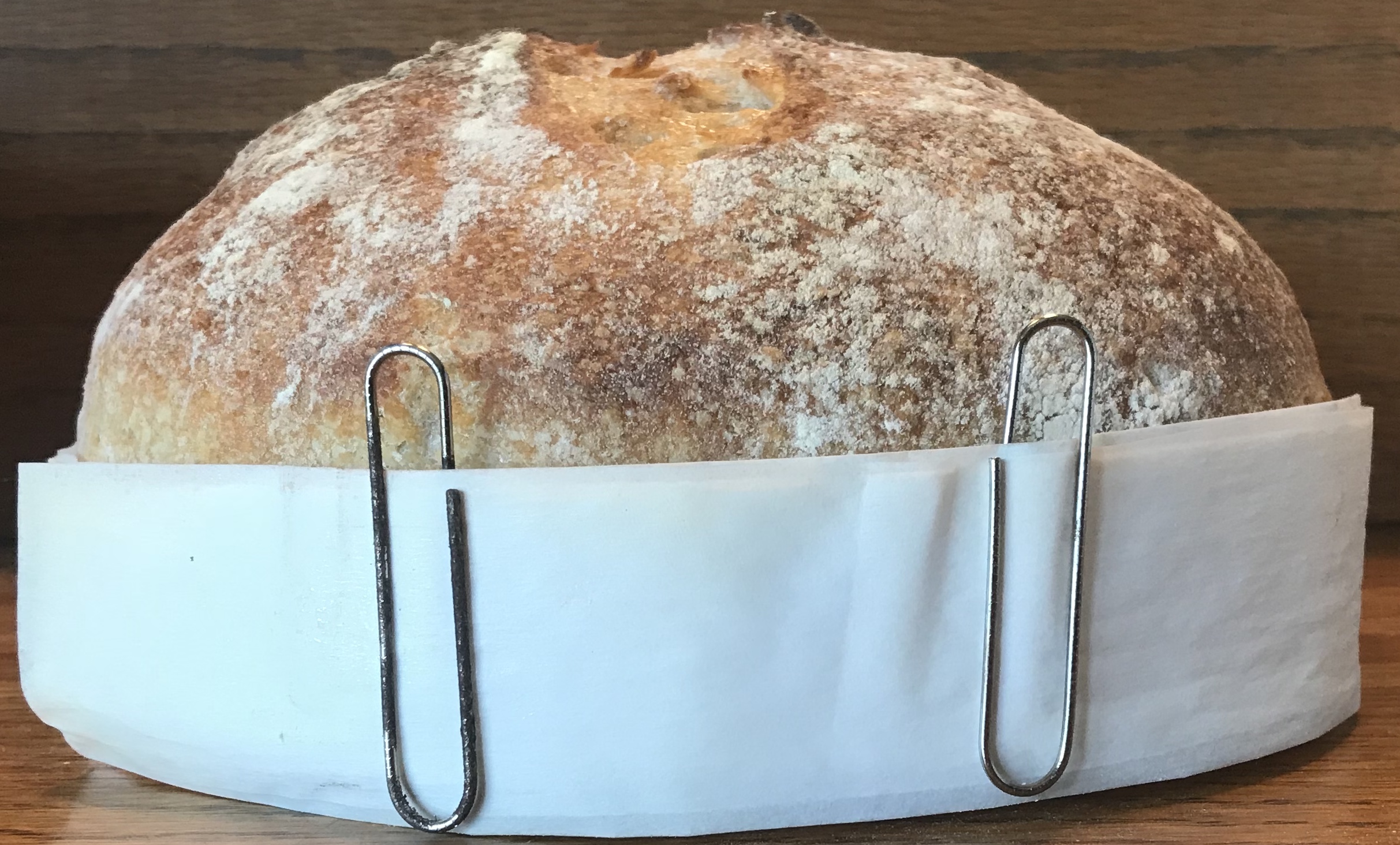 If you remove the band after the crust sets there will be no discoloration. I haven't had problems with the parchment band sticking to the bread.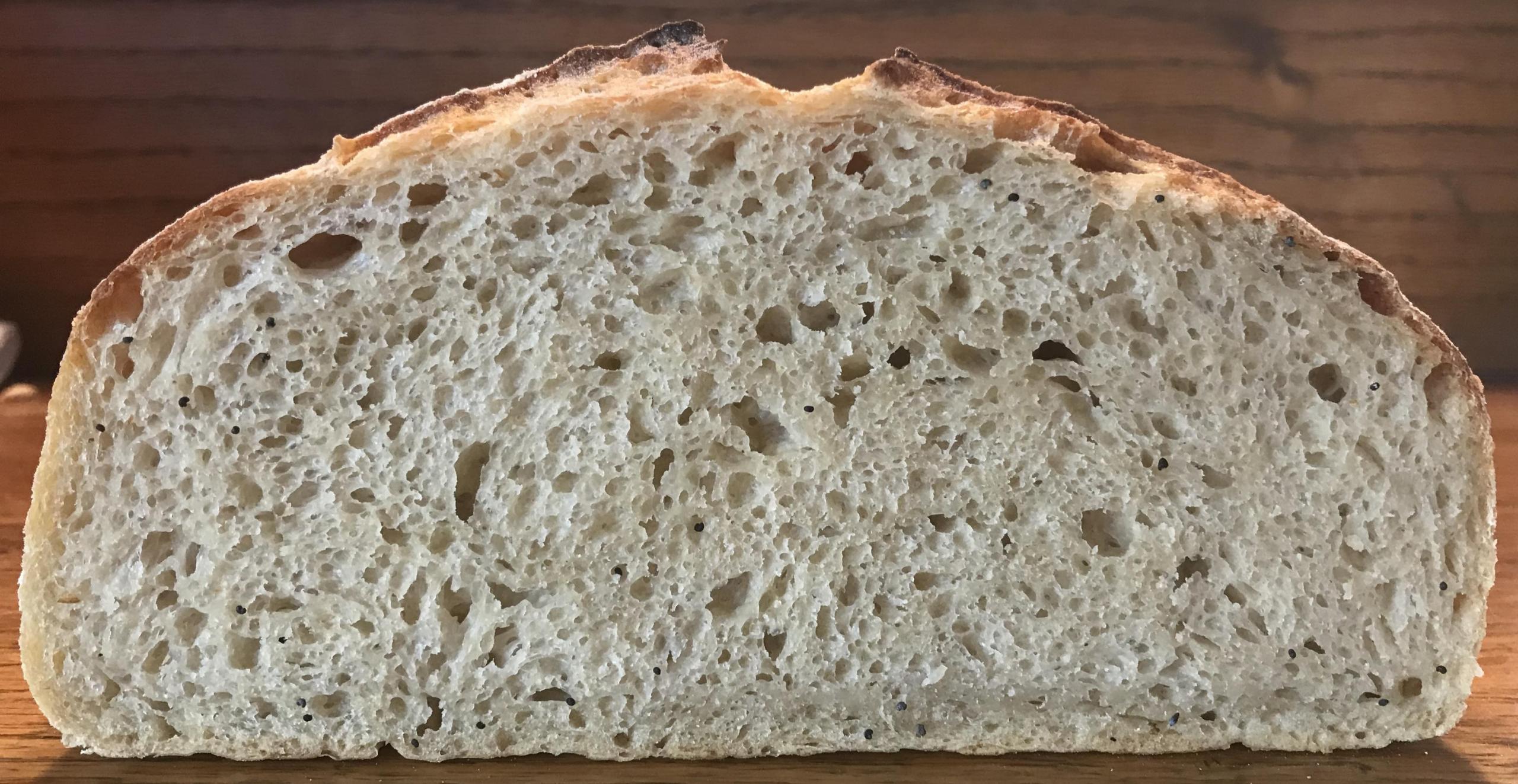 Unless you know about dough binders, it is fairly unnoticeable on the finished loaf.
Dan