What is going wrong here?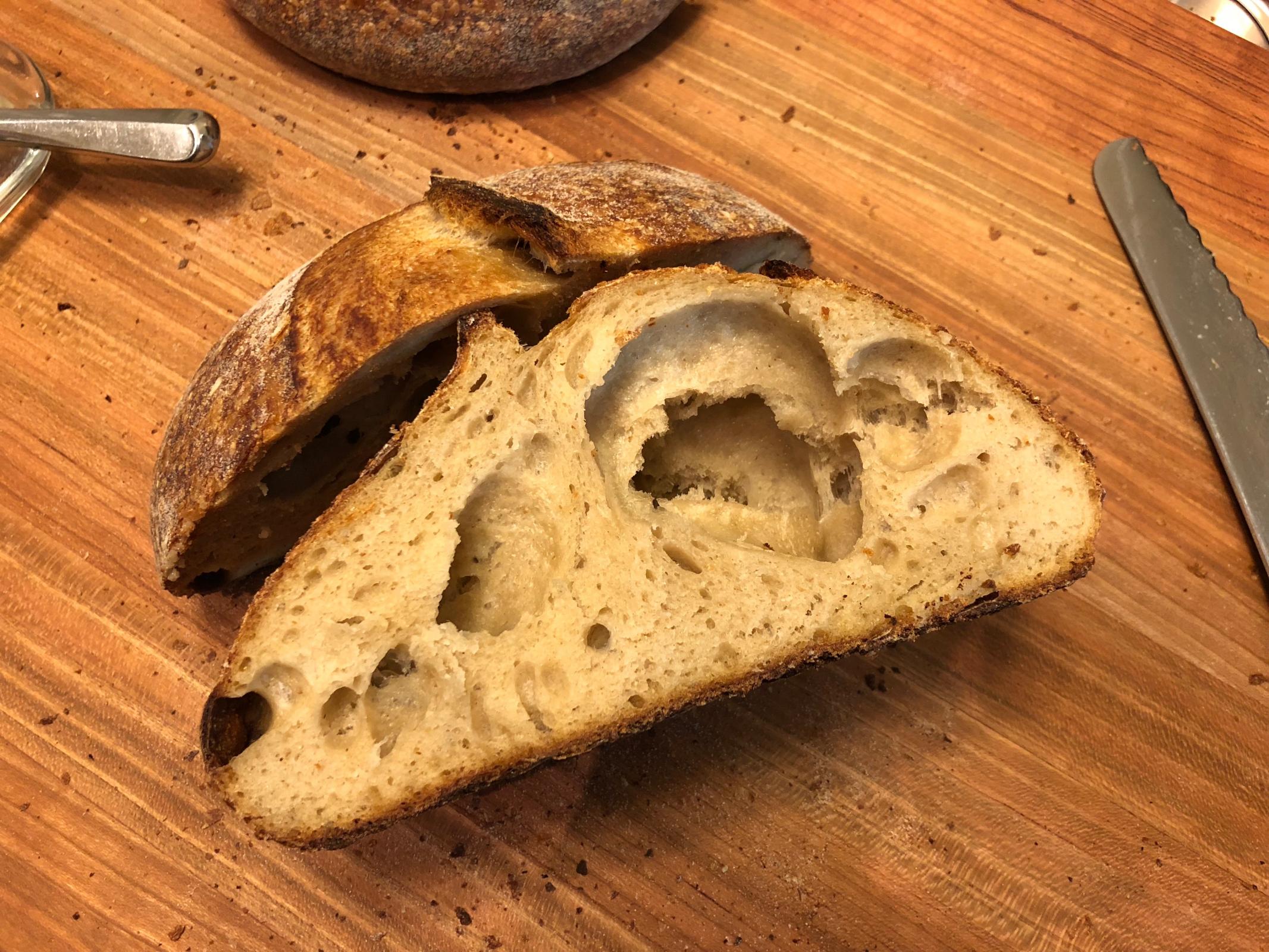 This keeps happening. I am using the Tartine basic country loaf method (KA Bread Flour and Josey Baker Whole Wheat). 100% Rye starter fed 2x day that doubles consistently. Levain seems to take a bit to pass the float test (like 10 hrs at 70 degrees ambient room temp). I've tried longer bulks and shorter bulks, various shaping techniques, strong mixes and lighter mixes and nothing seems to fix the problem. I don't get what's going on. This attempt was 3.5 hr bulk rise (kept 78 degree internal dough temp) after the Tartine 40 min- 1hr version of an autolyse (with levain but no salt). After the bulk, I retard overnight in the fridge.  When I extend the bulk I get less spring but a similar crumb--big holes toward the top, dense everywhere else.
Does anyone know what could be going wrong so consistently?