Convection is Ruining My Sourdough!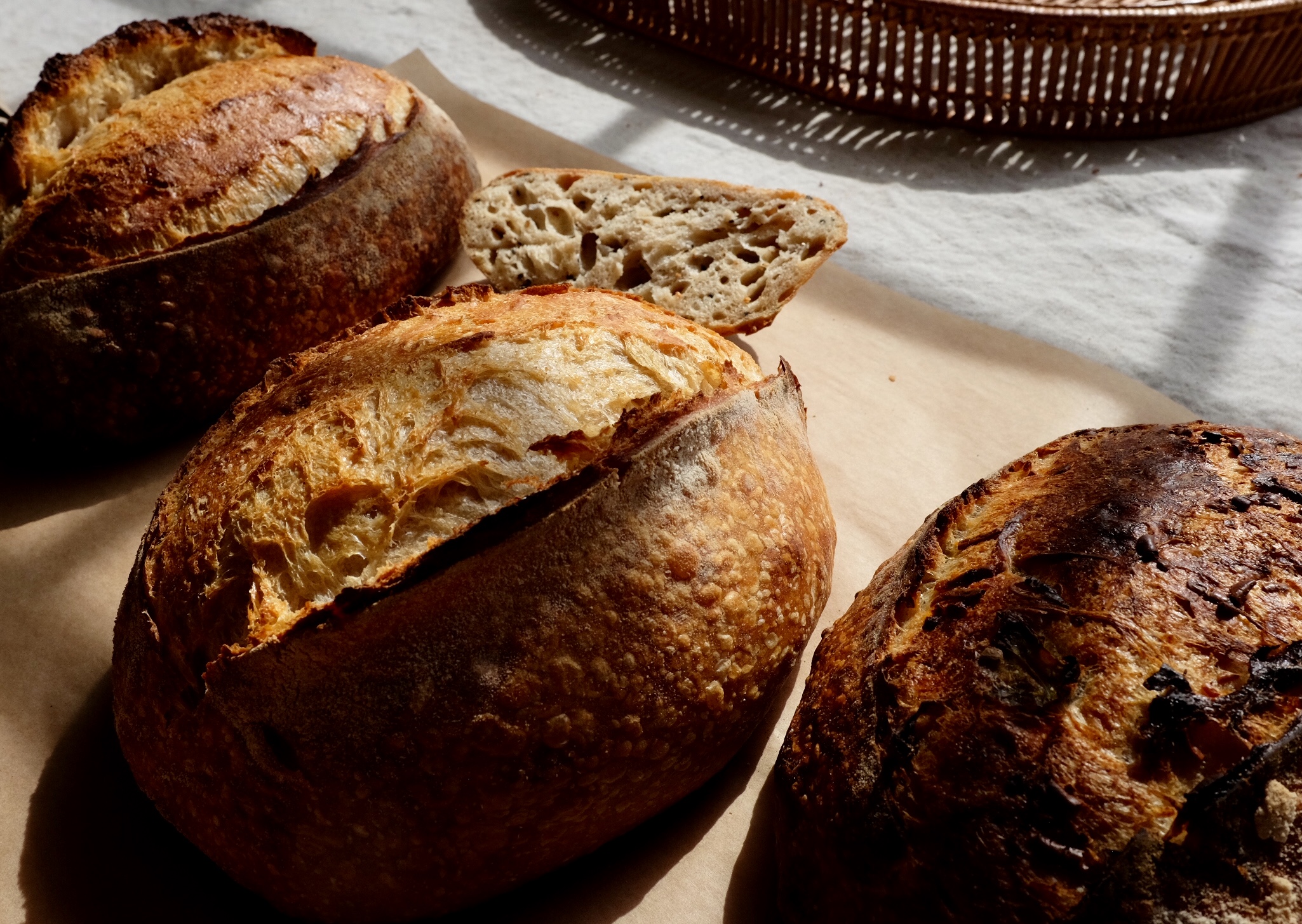 Hi Bakers,
I've been invited to use a friends commercial kitchen to bake my sourdough bread. I've done several bakes over several days there, and have been disappointed with each one.  Chief among my concerns is the fact that I cannot disable the convection mode. The convection is either "low" (which is ridiculously high) or "high" (which is like a jet engine). It is destroying my sourdough breads. There is no ear, no crust formed. It's just light brown, or seared, a big lump shape, the scoring disappears, and while the inside is quite tender and has its normal nice large crumb, the outside is awful. thick, chewy, bad. It's just completely unrecognizable when it comes out, and I'm running out of methods to experiment with trying to get steam into the oven. 
I've tried lava rocks with boiling water in a cast iron alongside rolled up saturated towels, and misting. not sure what else there is to do except return to my own oven, which has "regular mode" (non convection) and which has always produced beautiful loaves with dark caramelized crusty loaves which shatter upon eating, and a hydrated, tender crumb inside.
I'm disappointed, but the mad scientist in me still wants to know if theres a way to make it work. Please! Before I give up, let me know what your thoughts are. What else may work? How do you work around this?
I'd love to make it work, and be able to use this commercial gas convection oven. I'm grateful for any pointers. EDIT: The image i just added at the top of this post is of my normal loaf. Im adding now the loaf that the commercial convection oven is producing. 
Thank you!
BreadRover