When do you fire up the oven?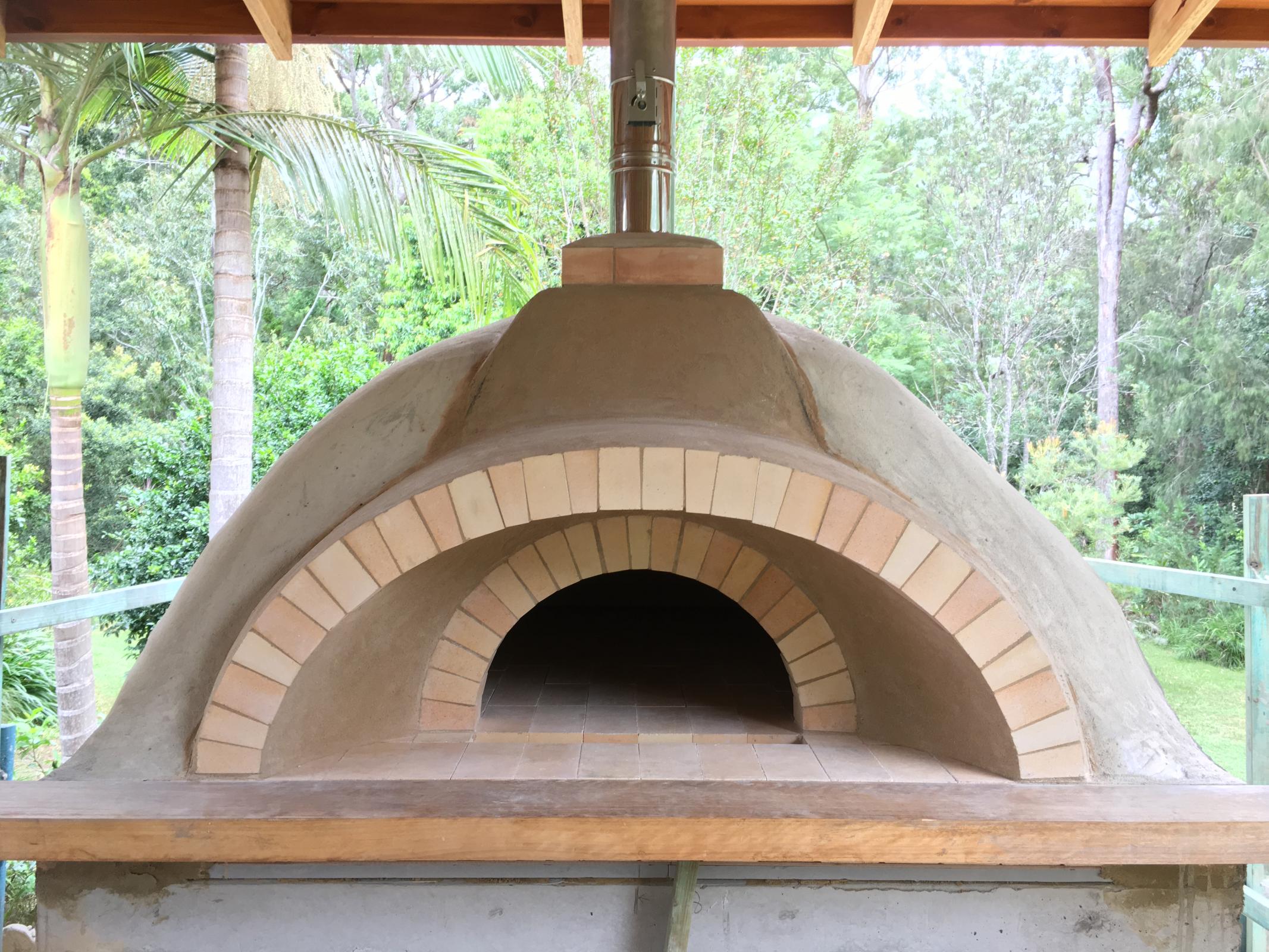 Hello!
Just finished building a wfo with an internal chamber of 5'x6' and was wondering how and when you fire it up for a bake day. I have mostly read of people lighting the fire the night before a bake day, in order to be baking with retained heat the following day. 
Curious to hear if anyone with a similar size oven goes about it...
- At one time do you light the fire? (for example, is 6pm a little too early?)
- How to you stack/distribute the firewood? With such a large and deep chamber we are finding it hard to feed the fire more logs, when it is so far back. Do you use tongs to drop logs at the back, or do you stack the wood in such a way that it continues to rage for the entire evening and overnight, without having to reload it at all?
- How long does it take for the fire to get properly roaring? (we seem to be struggling to get that proper blazing fire going)
- How long does it take for you to bring it up to baking temp? (ie: what time can you begin baking the next day?) 
- Do you load it up good and proper, close the door and leave it for the evening, or do you return to add logs as the evening progresses?
- Do you try to spread the fire out evenly, or do you maintain it in a more concentrated area?
- How many (standard) wheelbarrow loads  of firewood do you go through during this firing?
Obviously I will also be learning these things through trial and error, but it's always great to hear other insights if they help me learn faster! 
Many thanks in advance!
Ps: That is a picture of my oven!