Hi All,
A brief post to share today's bake, a SD multigrain loaf (and a BIG one at that) with a bit of spice to it, plus olives and roasted red peppers. Flours and grains combined AP and BF, whole rye flour, barley flakes, and wheat germ, plus add-ins including multicolor quinoa (cooked), stuffed green olives and roasted red peppers (and the olive oil they were cooked with). I used Old Bay Seasoning (at 2.5%) for the salt and extra spices.
This may have been the largest loaf I've made - dough weight >2K. My cloche dome wouldn't have possibly covered it, so I fashioned a cover from aluminum foil - worked just fine. Baked 20 minutes covered @450 F, then 40 minutes uncovered @425 F.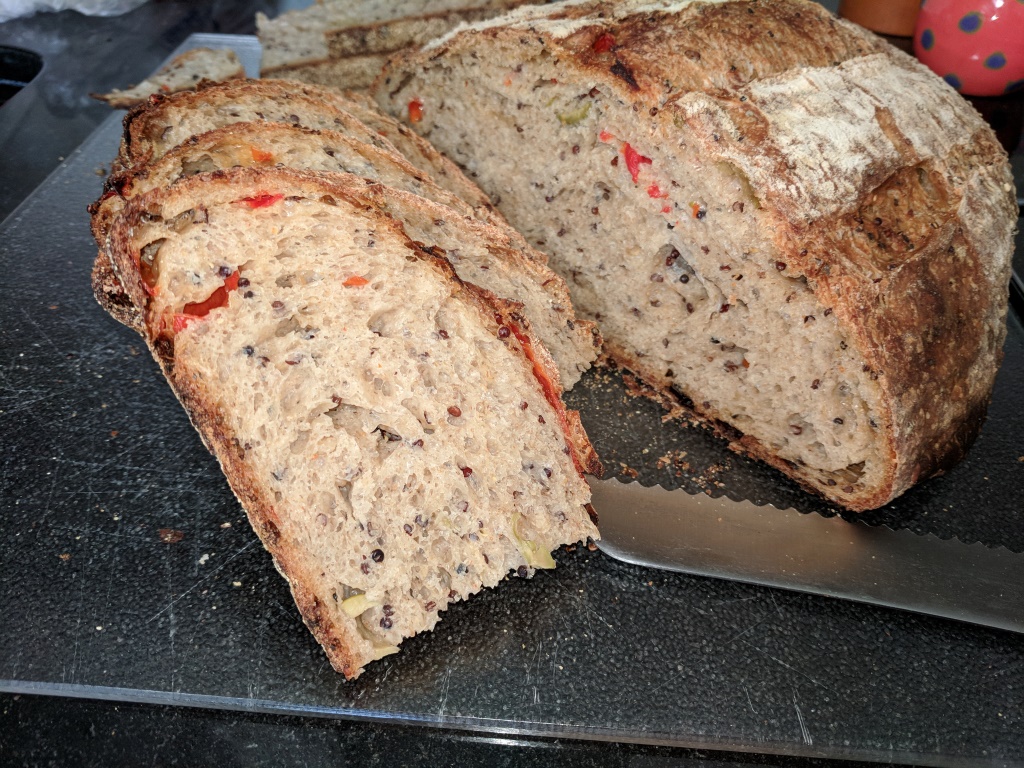 I'm very pleased with the result - the crumb is soft and open, the crust is thin, but has some chewiness to it, and the flavor is well-rounded and savory. If I try this one again, I'll probably scale it back a bit, or divide the dough into smaller loaves.
Happy baking, Everyone!