100% buckwheat GF bread leavened with yeast water
This is an improved version of my gluten free 100% buckwheat bread leavened with yeast water. The recipe was tested many times from different enthusiasts and always gave a very good result. It might happen that you will not get so open crumb in first attempt, but the bread will still be tasty and soft like a cake as it contains no gluten. 
You can use any active yeast water.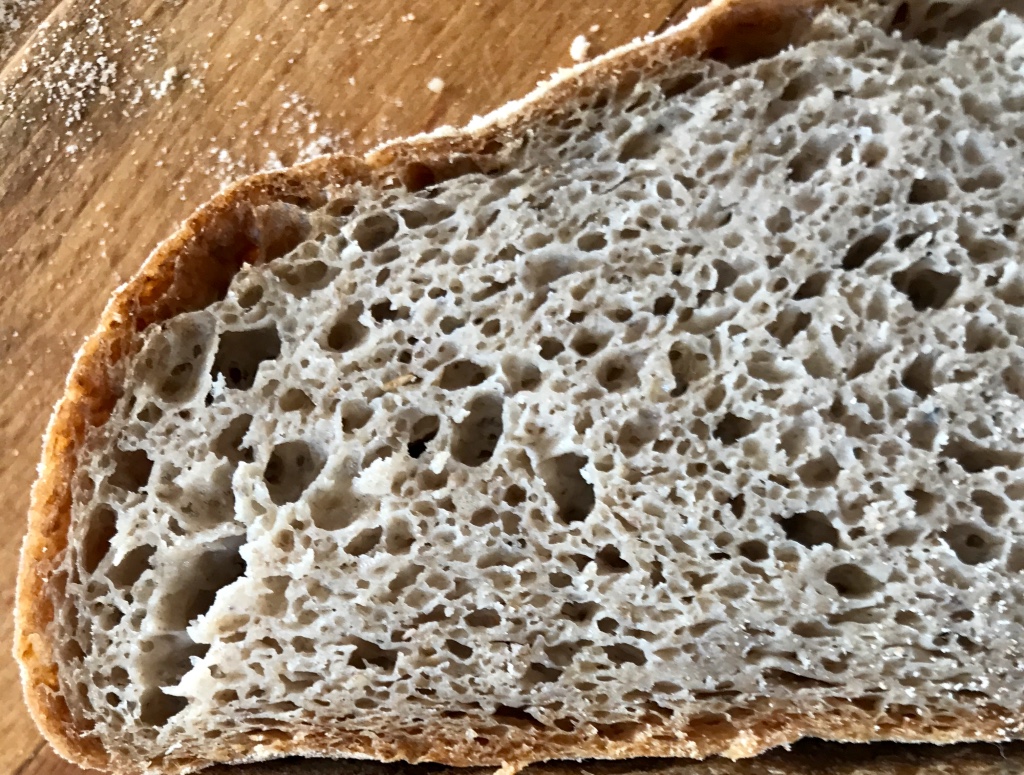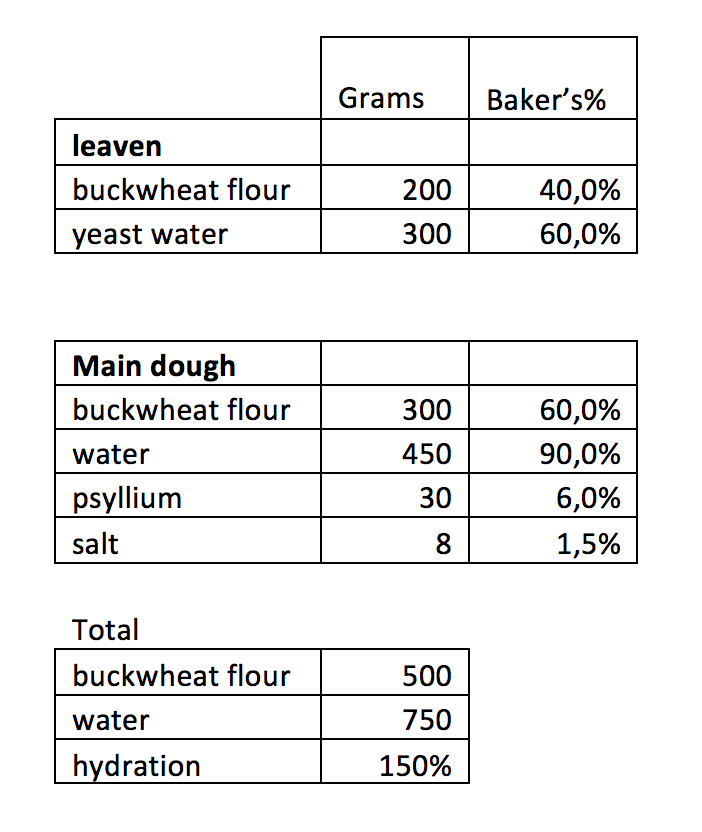 PROCEDURE:
1.) Prepare the leaven - The leaven is built in two stages. Start with 50% of flour and 50% of yeast water – so with 100g of flour and 150g of yeast water. When doubles add the rest of flour and yeast water and wait until doubles again. You can use any active yeast water.
2.) Add the water from the main dough part to the leaven and psyllium and let ferment from 30 - 60 minutes. Then add the buckwheat flour and salt and mix well for at least few minutes on a low speed or mix with hand. Now you can add seeds, walnuts, …
3.) Leave the dough to rest for about 30 minutes and mix with hand for about a minute. Repeat this step again after resting of 30 minutes.
4.) Form a loaf and put it into the proofing basket and let it rise until it almost doubles what might take about 3-5 hours.
5.) Bake in preheated oven at 240 dC covered or with a lot of steam for 10 minutes, then reduce the temperature to 220 dC and bake it for 40 minutes. After that uncover it and bake for next 10 to max 20 minutes. For this last part you may reduce the temperature if the loaf is already well brown.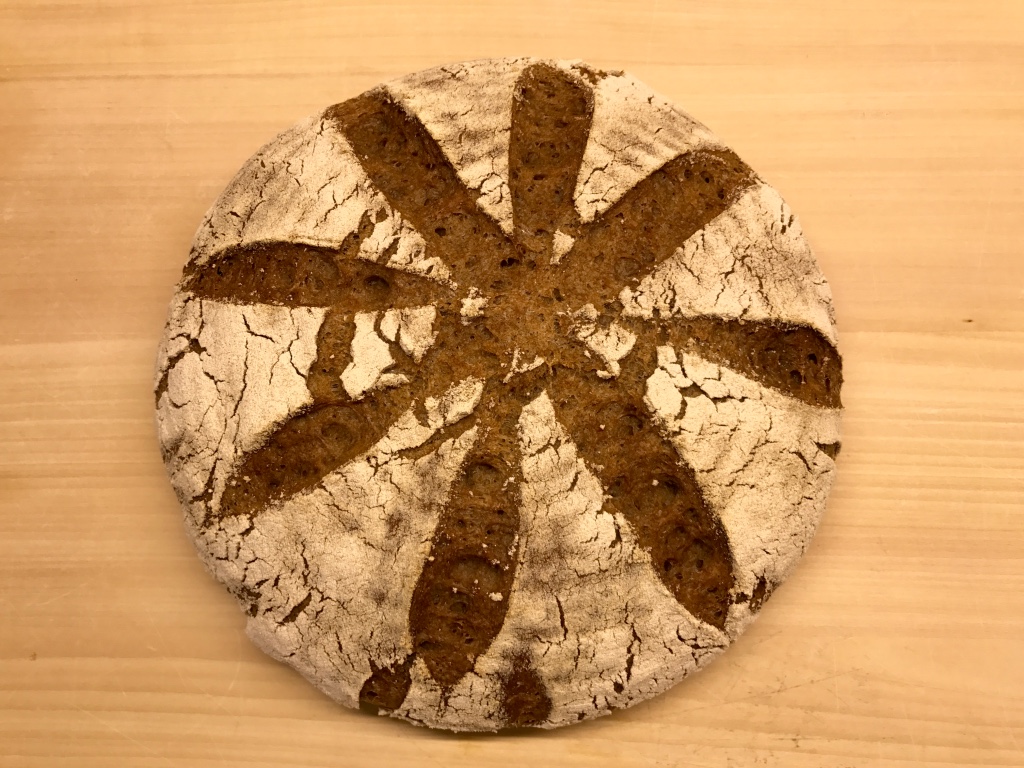 Happy baking,
Joze