This is a very tasty bread with 30% of barley flour, 30% of rye flour and 40% strong bread flour.
Procedure:
1.) Prepare 20% of leaven at 100% hydration (could be with white flour or rye flour)
2.) Mix all ingredients flour+water+leaven +2% of salt  (no autolyse) and develop the gluten right away after you mix on low speed for about 3 minutes.
3.) Do series of S&F in 30-45 minutes intervals.
4.) The bread on the picture was cold retarded for 20 hours.
Bake as you normally bake your breads, nothibg special required.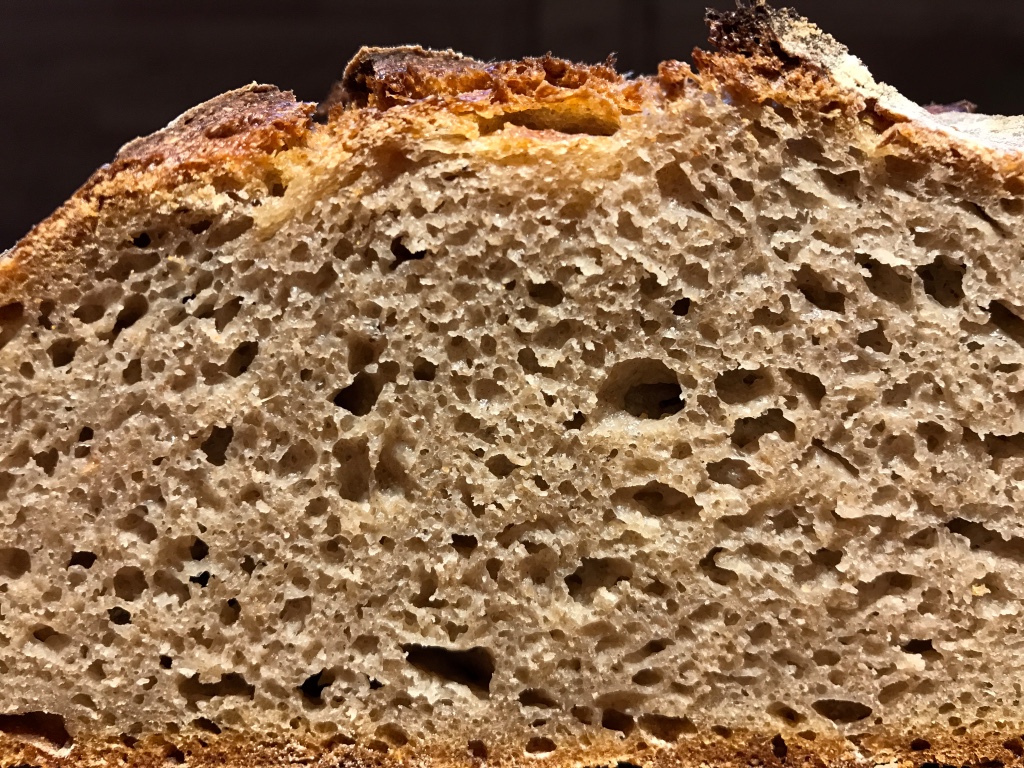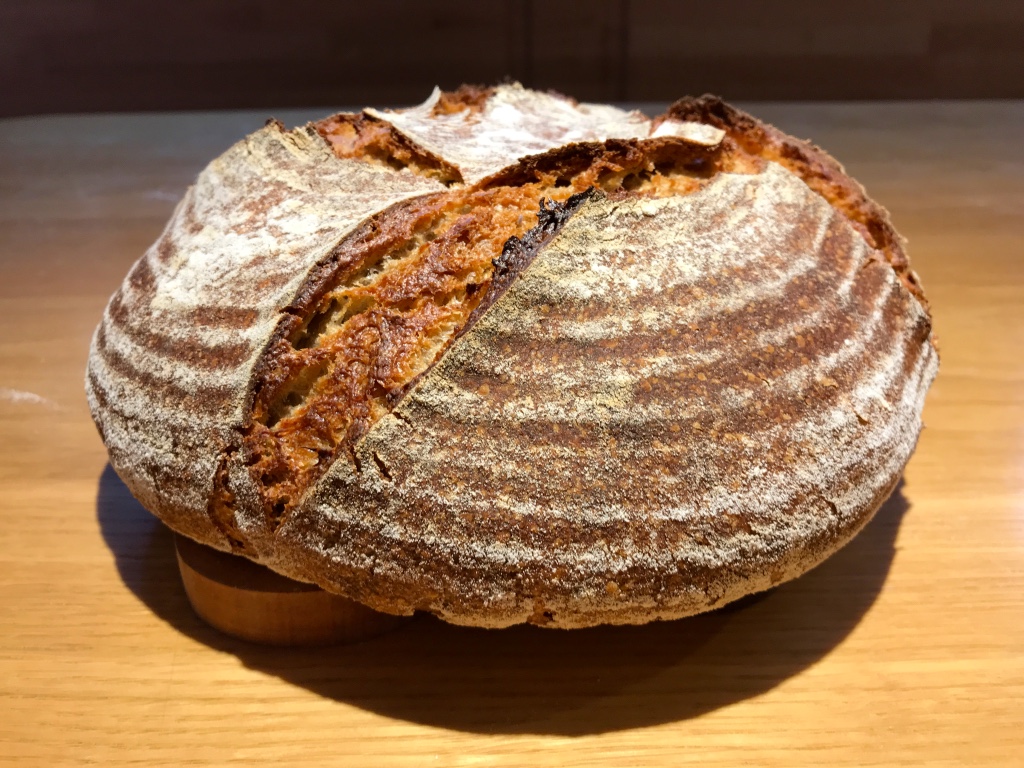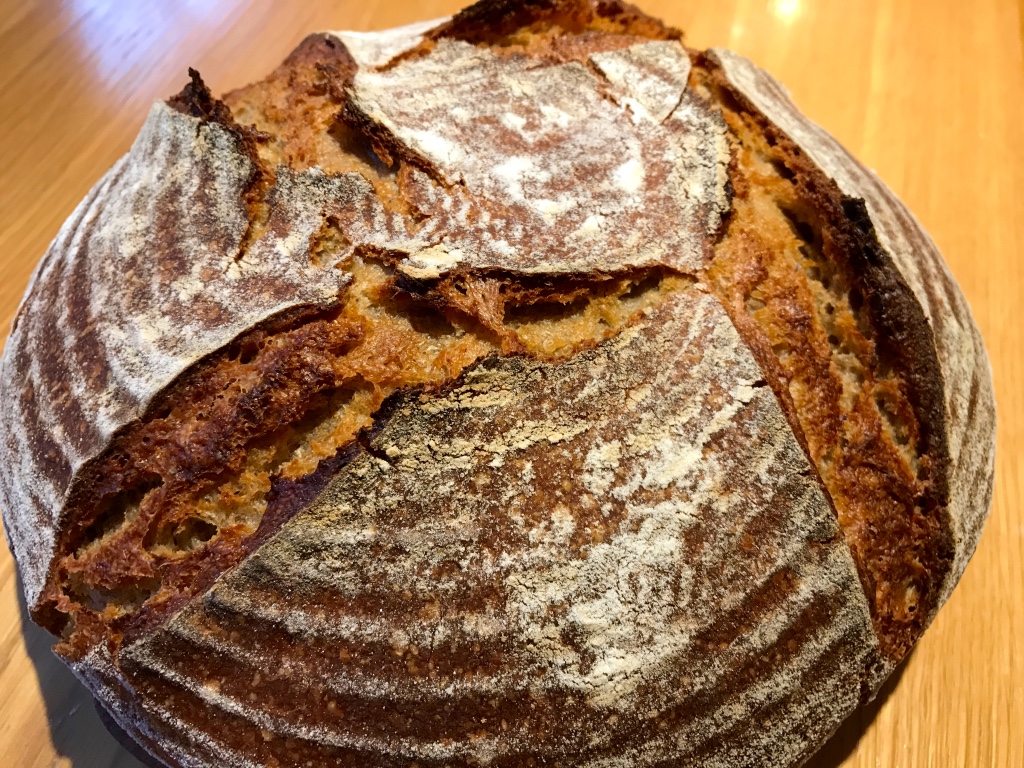 Happy baking,
Joze