February 13, 2018 - 11:59am
Home Brewed Red Sauerkraut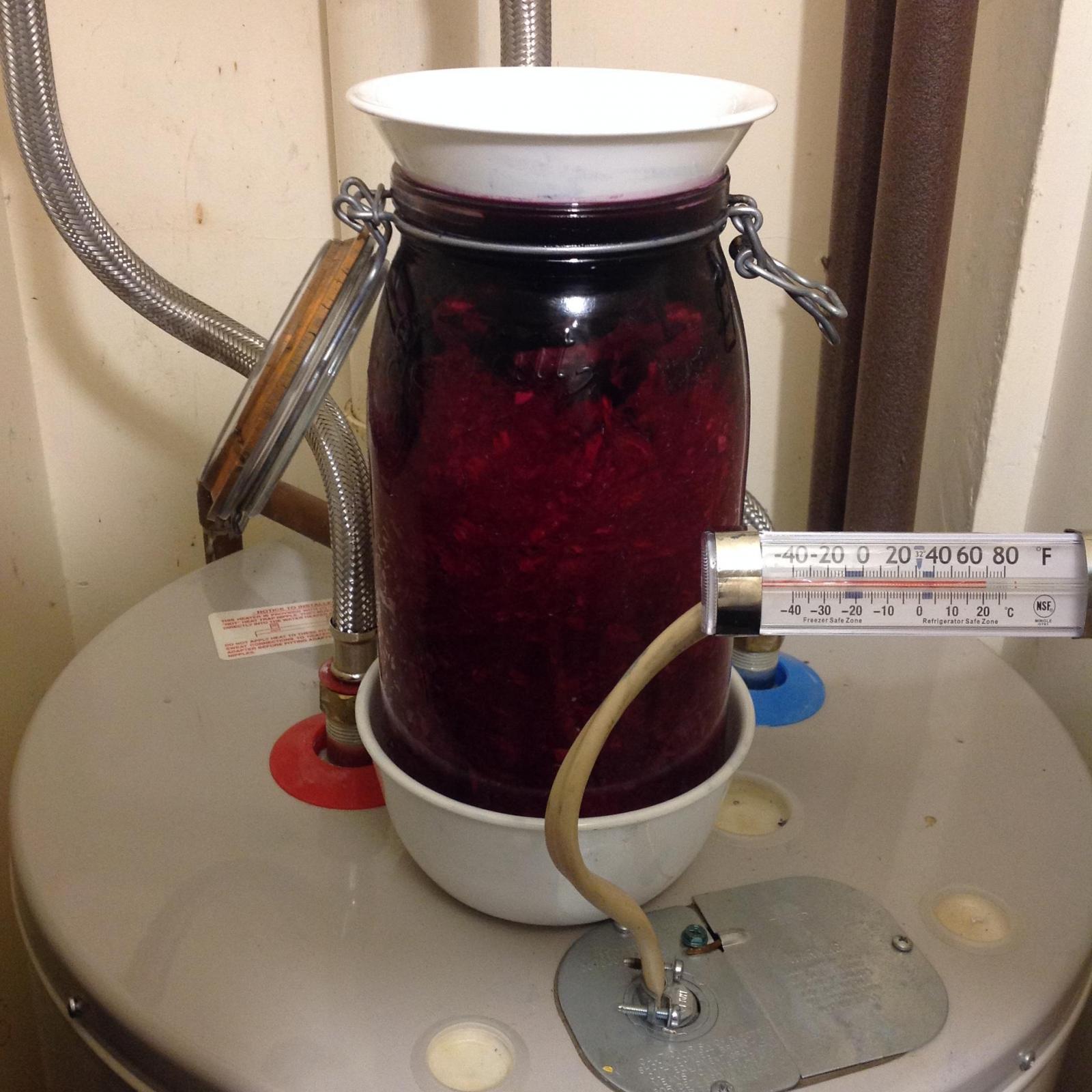 Just learned how to ferment red cabbage for sauerkraut. Interesting how lactofermentation of vegetables in an anaerobic environment compares to culturing sour dough. 
Needed a spot 70ºF which in my apartment is difficult to find, as I mostly keep the place around 55ºF during the colder months. Fortuitously discovered that the closet containing the electric water heater could maintain the desired temperature with the simple addition of a 40W appliance bulb. After setting up the 3L mason jar atop the unit, I covered it with a paper bag to protect the cabbage from the light.

From what I've read it takes about three weeks for the ferment to mature before it is ready to be refrigerated.
As the red cabbage acidifies, it turns from purple to pink. Noticed that when rinsing away remains of the red brine during clean-up, it runs blue.  My well water is alkaline from calcium, so guess the cabbage pigment must respond to pH similarly to litmus (and the opposite of hydrangea, which turns blue only in acid soil.)
Now I gotta learn to make knishes!