February 11, 2018 - 10:22am
Swiss Farmhouse Bread by Hamelman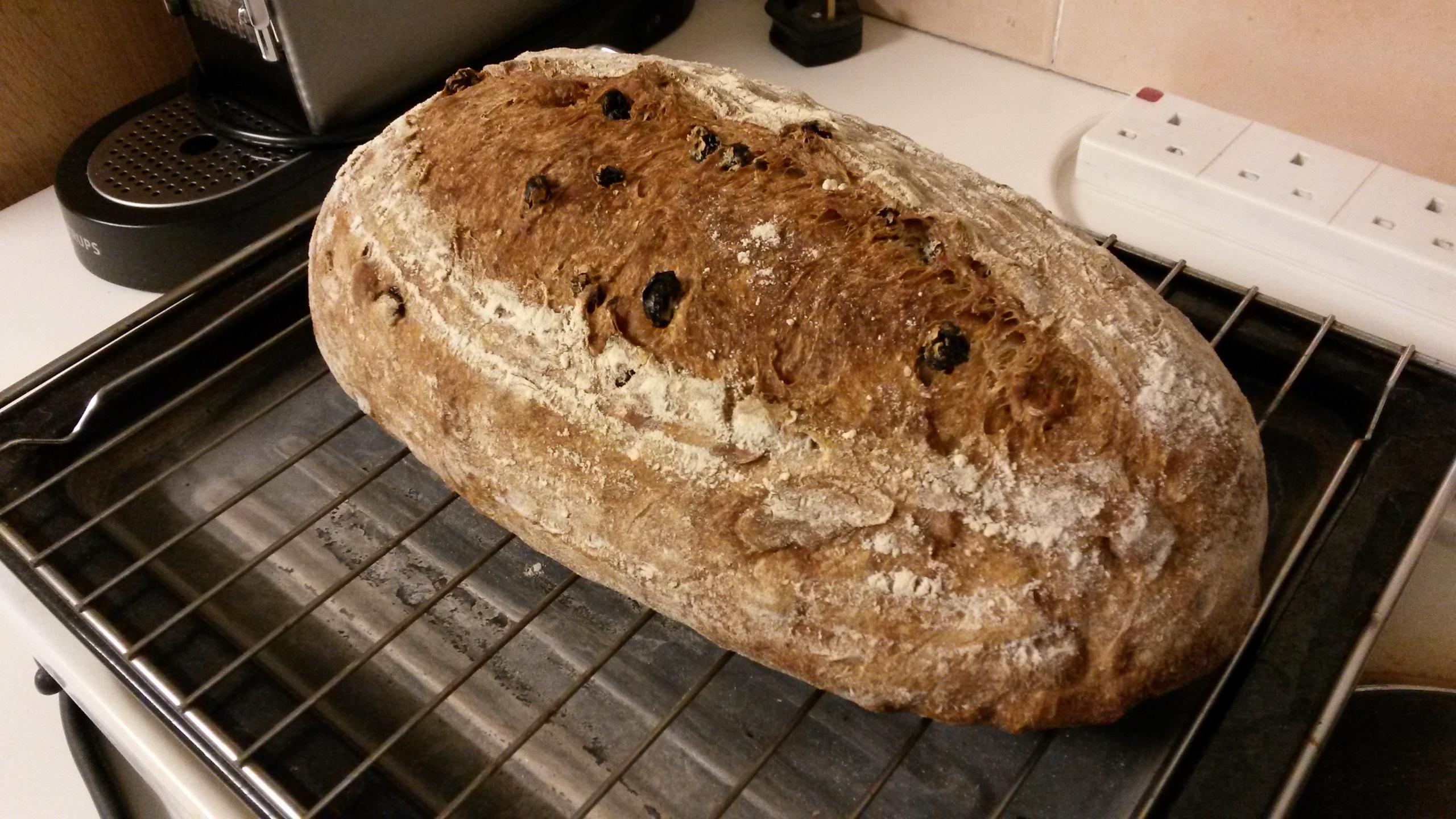 Raisin Soak
Raisins 100%
Water 250%
Total 350%
3-5 days to mature. Place in jar and keep warm. Once the raisins are floating and the mixture is fizzing it's ready. [Hamelman recommends 5 days but mine was ready in 3.5 days]
First Build
Bread Flour 100%
Raisin Liquid 63%
6-8 hours until well risen.
Second Build
Bread Flour 67.7%
Whole-Wheat Flour 32.3%
Water 63%
First Build 87.6%
12-14 hours. 
Final Dough (makes two loaves)
Bread Flour: 1 lb, 0.8 oz [i made it about 15% wholegrain]
Water: 12.7 oz
Salt: 0.6 oz
Walnuts: 7 oz
Raisins: 4.8 oz
Second Build: 1 lb, 8.9 oz
Form the dough and knead till medium gluten formation.
Add the walnuts and raisins and incorporate. 
Bulk Ferment for 2.5-3 hours giving it a stretch and fold half way through. 
Pre-shape and bench rest.
Shape and final proof for 1.5-2 hours.
Bake. 
Even though the yeast water was only used in a relatively small amount in the first of two builds the dough maintained a lovely sweet biscuit (cookie) aroma throughout the whole process. The smell when this bread is baking is awesome. All in all a lovely bake.