February 10, 2018 - 10:57am
Tip - Another reason not to cut your bread too early
Tipz -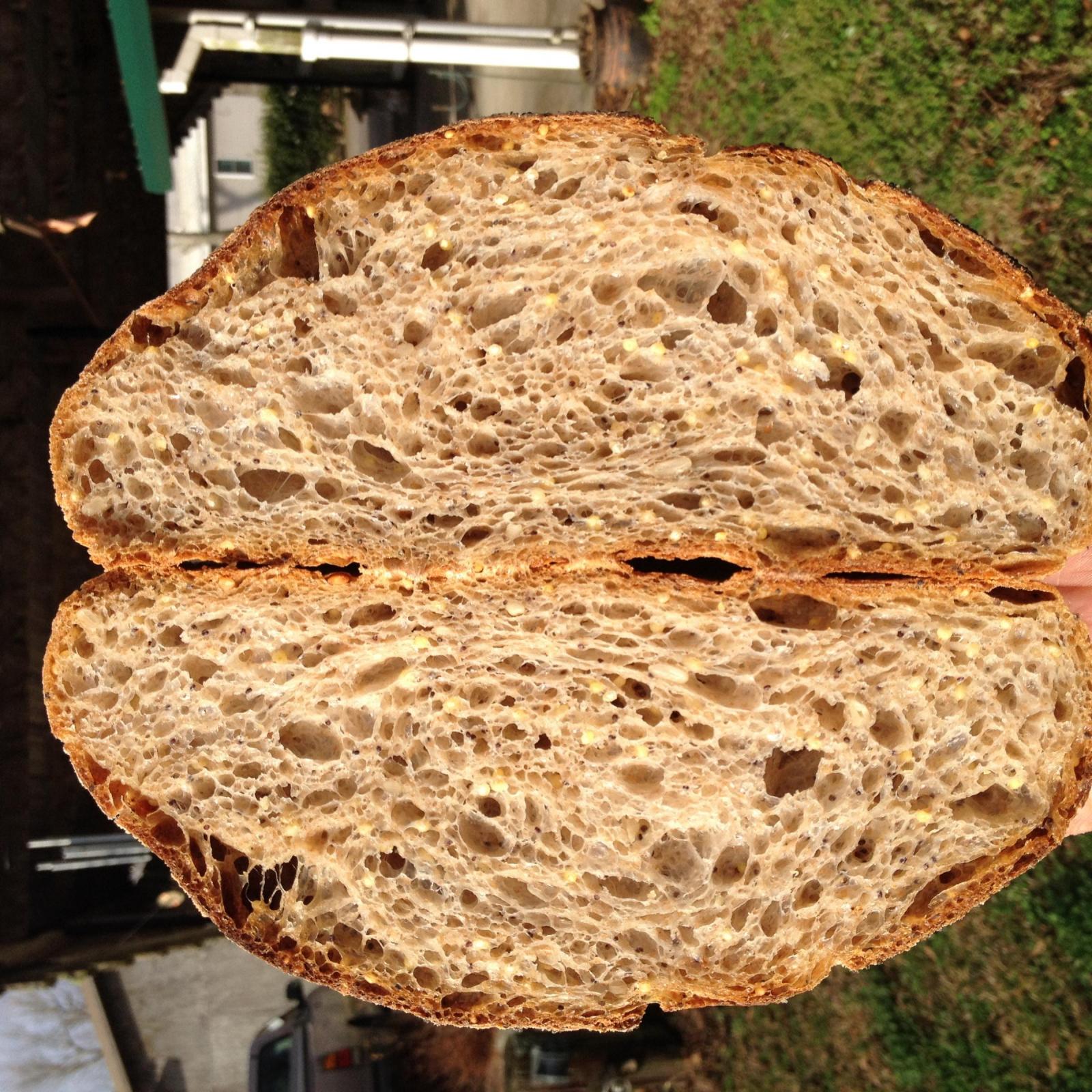 I baked a loaf attempting to get a nicer crumb. I was anxious and wanted to see what the crumb looked like. So, I waited a few hours until the dough was cool (I thought). It looked good so I photographed and posted.See image above.
 BUT later on I noticed how the crumb had shrunk, the very same bread went for nice to sorry.
I'm SORRY I cut it early.
Below the bread was photographed a few hours after initially cutting it. Notice how the bottom crust bowed upwards towards the top of the loaf. The crumb in this image looks not near as nice. Excuse the exposure, the images where taken hours apart.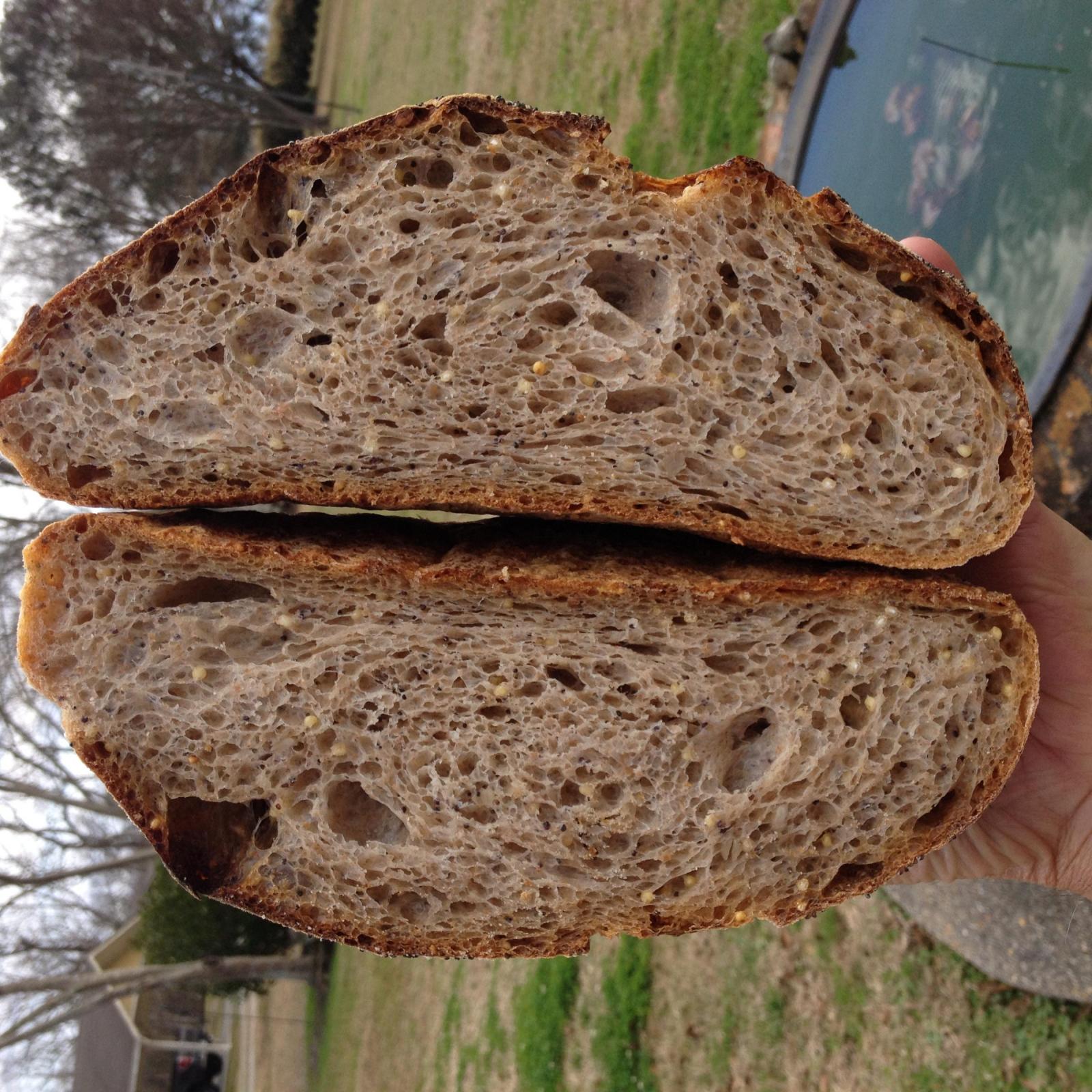 JUST SAY "NO" to cutting the bread early. I plan to give all my breads a day to rest before cutting. Another benefit I've noticed is that the bread seems to taste better when "aged" a day or so.
Dan