January 18, 2018 - 9:30pm
Autolyse, Mixing, Hydration,Structure, Flour Types , Fat and Yolk amout for Panettone
I am after improving crumb structure of my Panettone. 
Things I know are , Autolyse improves crumb structure, slow mixing reduces oxidization and promotes slow dough development followed by S&Fs. Strong Flour has more elasticity , and hydration helps extensibility.   
I have first experimented with increasing the hydration all the way to 100%
Here I am counting yolks to be %50 water. 
At %100 dough was incredibly tender. Like when cut in half it collapsed on itself, SUPER feathery.
At %85 I got the best crumb, (you can see that it is over proofed by the 
I am attaching an  picture, I have filtered it a bit to show the crumbs, my lighting was not great at the time. It is not actually over baked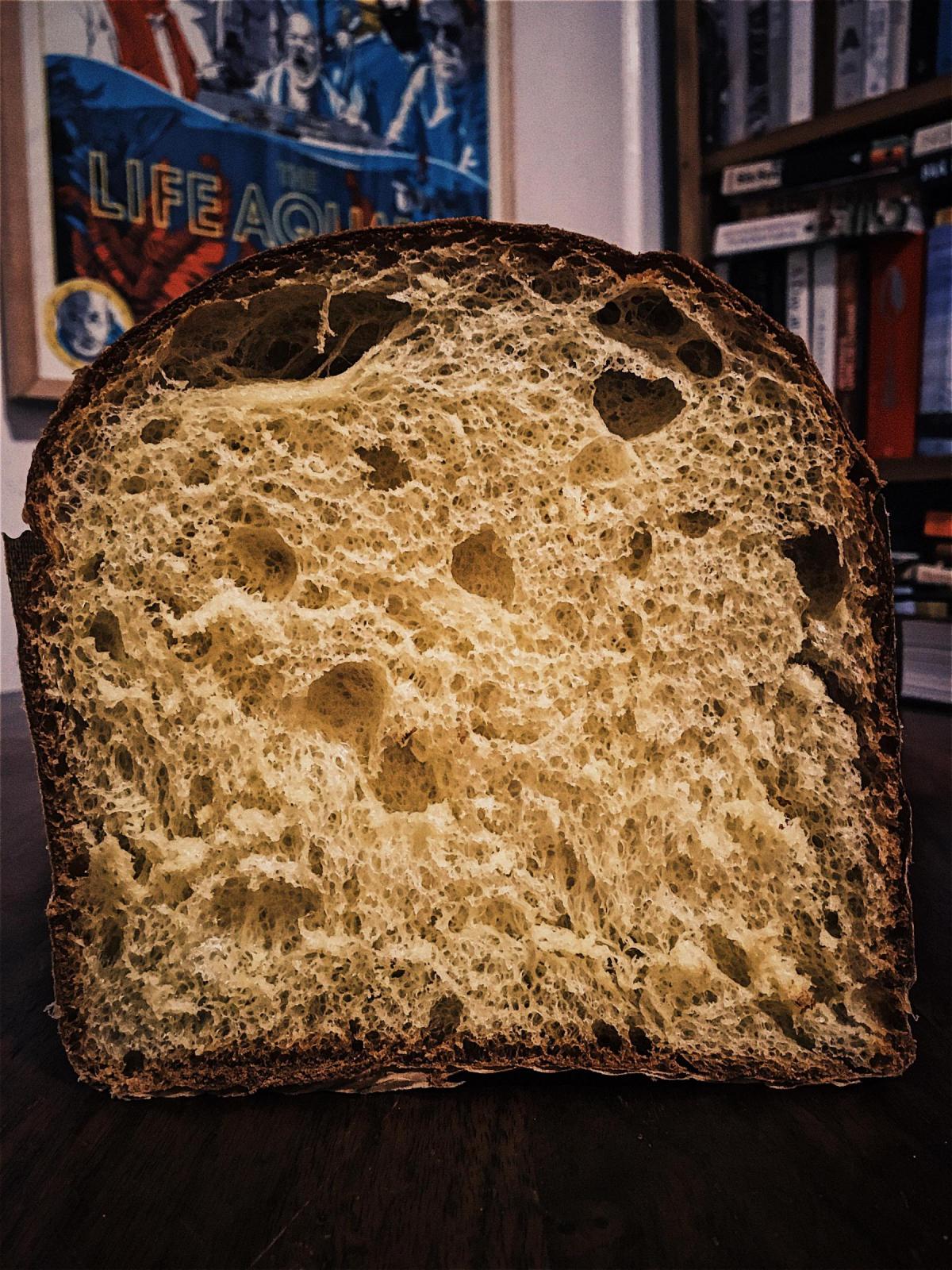 Questions: 
Can we even apply Autolyse on Panettone? Can we Autolyse with yolks? 
The initial dough around %60 with the yolks. Too Dry?
Will it even help since there are First and Second dough?

Most rich doughs are mixed in faster speeds? But slow mixing is beneficial for molten "open crumb".
Would mixing on 1 speed be enough to create just enough gluten for the 12 rise (yolk/butter/sugar included)?
Would you need to build any structure since you are going to break it again in the second dough's mix. 



Do you need any structure (any S&F) at all since you are proofing it in a mold ?
Can you retard rich dough? I mean butter solidifies, would it break gluten. 
In Second dough could you add the butter chunks last after the raisins and candied stuff and actually expect the same result on croissant or pie where the crumb opens up due to the water content in the butter ?
These are just some ideas, I am going to try these anyway but I was just wondering if anybody tried any of these. 
Thanks