January 17, 2018 - 8:00pm
Abel's Superlevain; More Tangy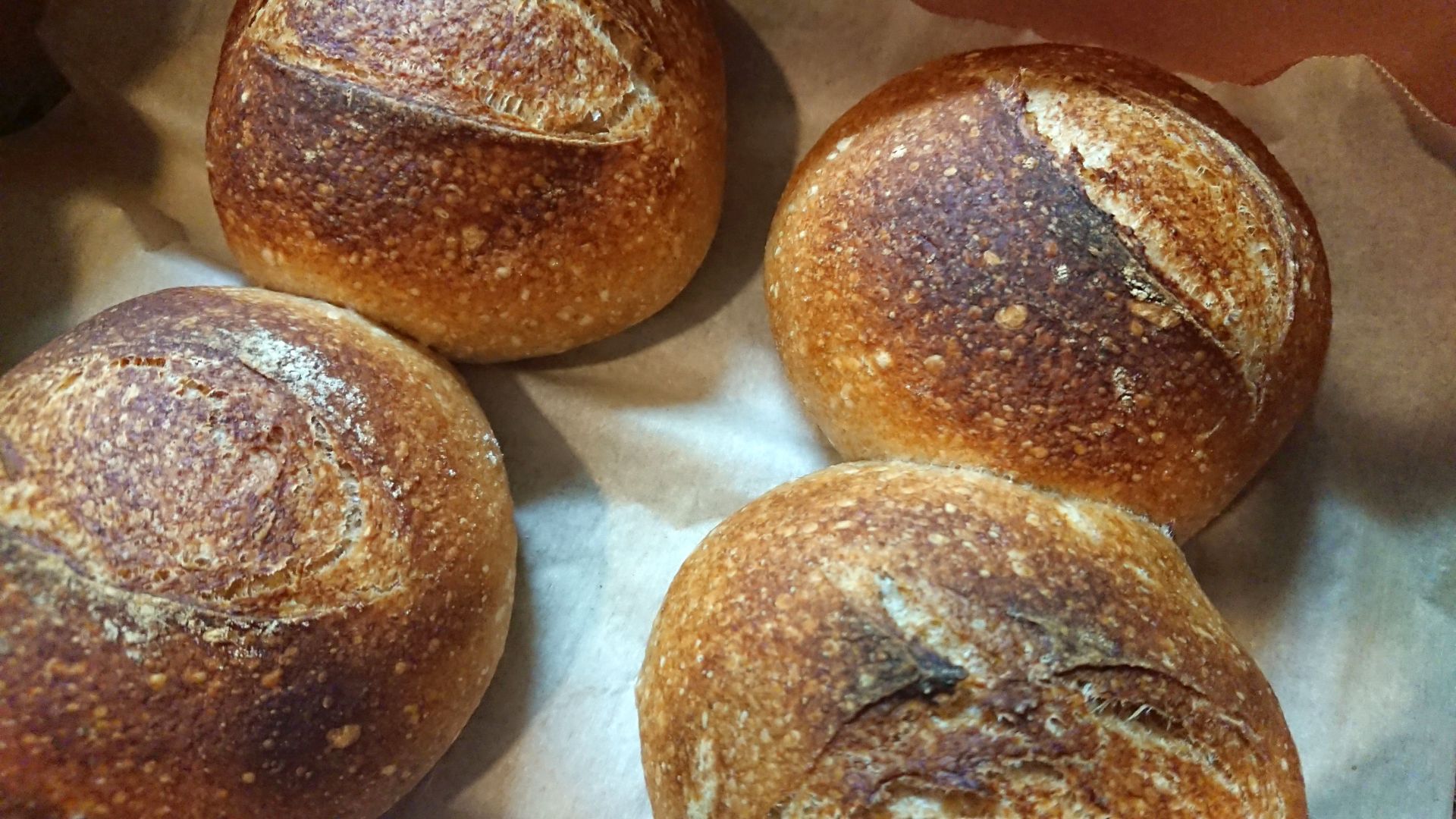 TFLers,
I have followed Abel's superlevain idea. Built only 100% levain (of the total flour) during the day, mixed ingredients around 7pm, bulk-fermented till 6am on the counter (21C room temp), shaped rolls, proofed for 1 hour and baked in a clay pot.
Abel's original post:
http://www.thefreshloaf.com/node/54913/superlevain
Levain
 
 
 
starter
10
g
3%
APF
100
g
32%
spelt
50
g
16%
water
150
g
48%
 
 
 
 
Final Dough
 
 
All levain
310
g
100%
APF
50
g
16%
Red Fife
35
g
11%
Spelt
70
g
23%
Water
62
g
20%
Salt
5
g
2%
 
 
 
 
Total Flour
310
g
100%
Total water
217
g
70%
I modified the formula as compared to Abel's, and it took more time for me to complete the process since I made the whole thing at night (5 hours Abel's vs 12 hours me after levain build). The result was a much more tangy taste than I am used to get. I believe the result is due to a longer levain build as well as longer fermentation. So if you like it, that might be the way to get it. I have enjoyed it for breakfast today! Happy!
peter