I made a quadruple batch of the Borodinsky for half-loaf Xmas gifts.  It was an ordeal that required the assistance of my wife.  Stressful as it was, nothing went wrong, and the results were about as good as my maiden attempt a few weeks earlier.  Scaling up is very difficult in a home kitchen, as the photos show in part.  The dough had to be spooned into the loaf pans, whereas when I made a single loaf I was able to scrape it in the pan neatly in one piece.  All in all, I won't be doing this again anytime soon, but I'm glad it was successful.


Scald and Sponge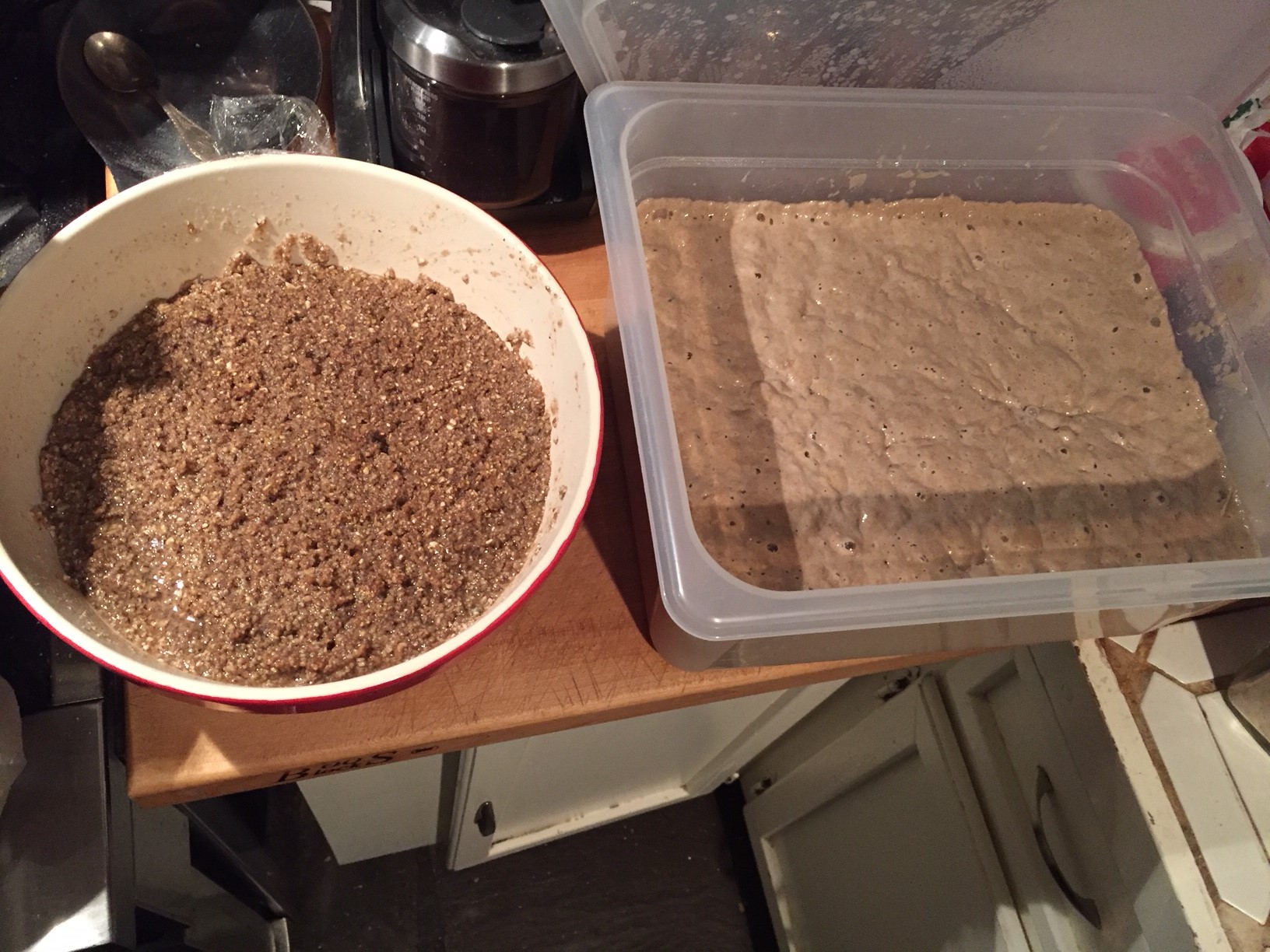 Scald-sponge after fermenting for 3 hours--these two barely fit in my Brod & Taylor proofer, bending the sides outward.  Luckily, much of this is air.  The final dough was a bit lower than the preferment, but had to be done twice.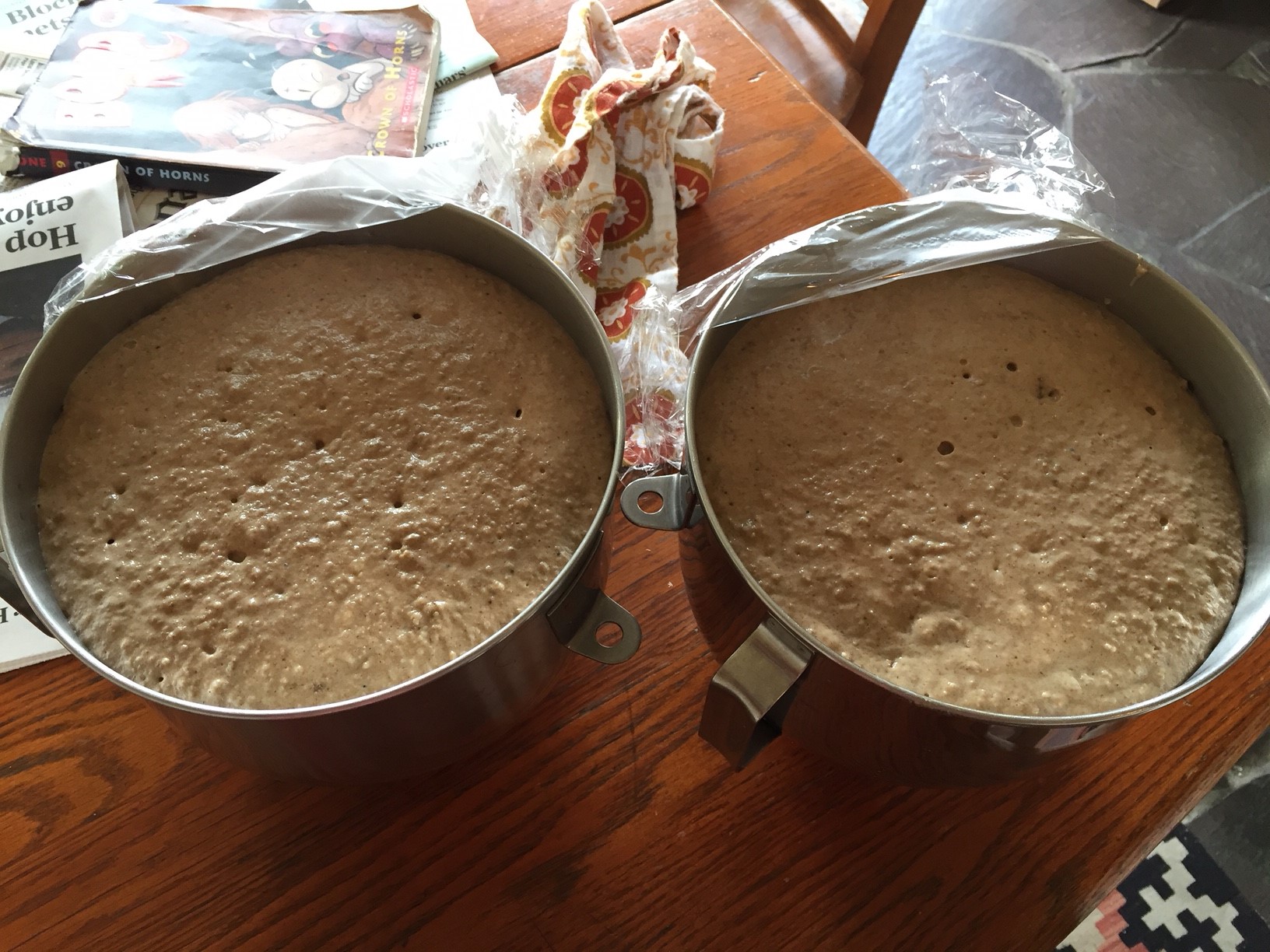 Final dough from the two mix mixes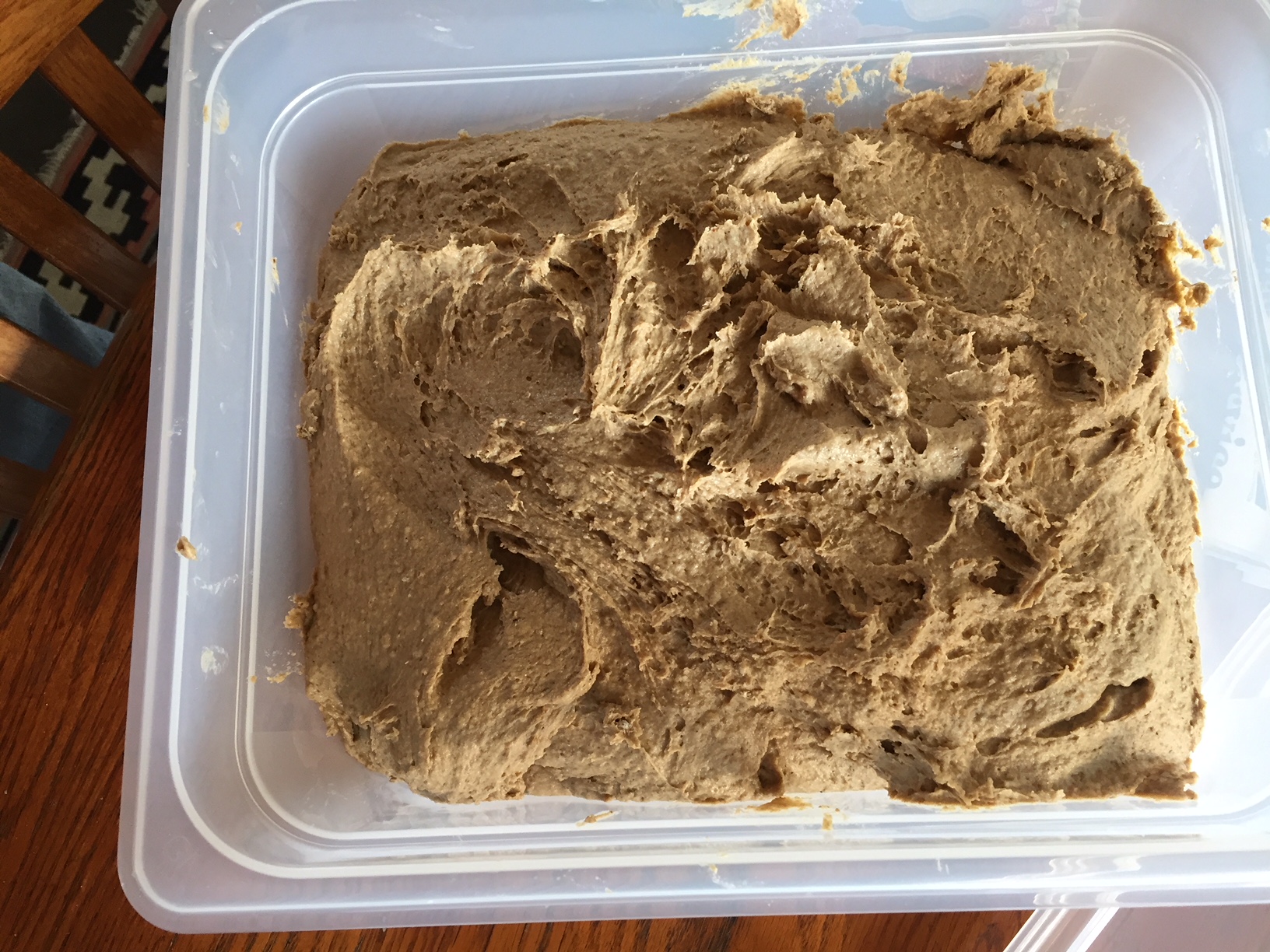 Proofed dough after 60-75 minutes.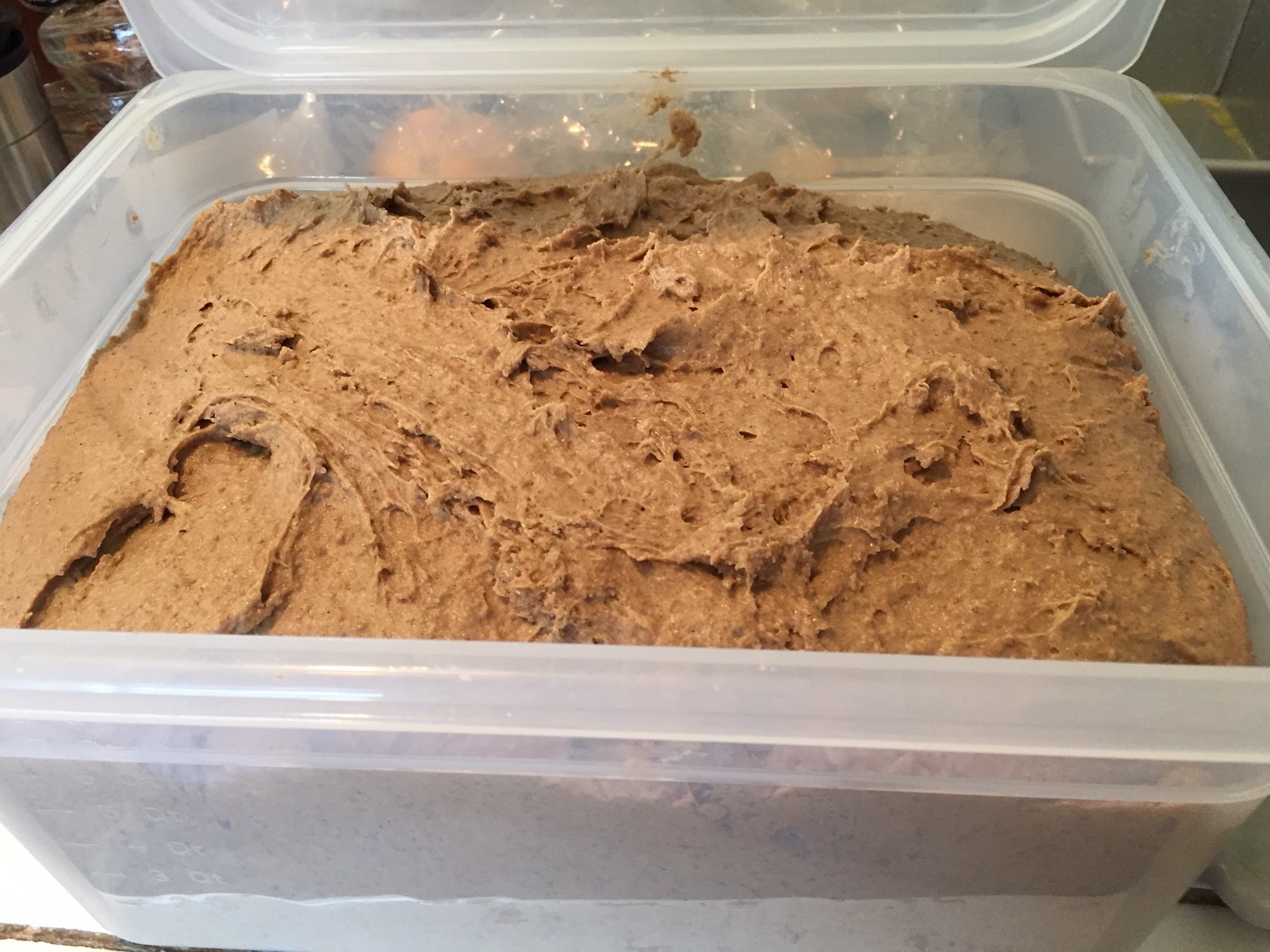 Shaped Loaves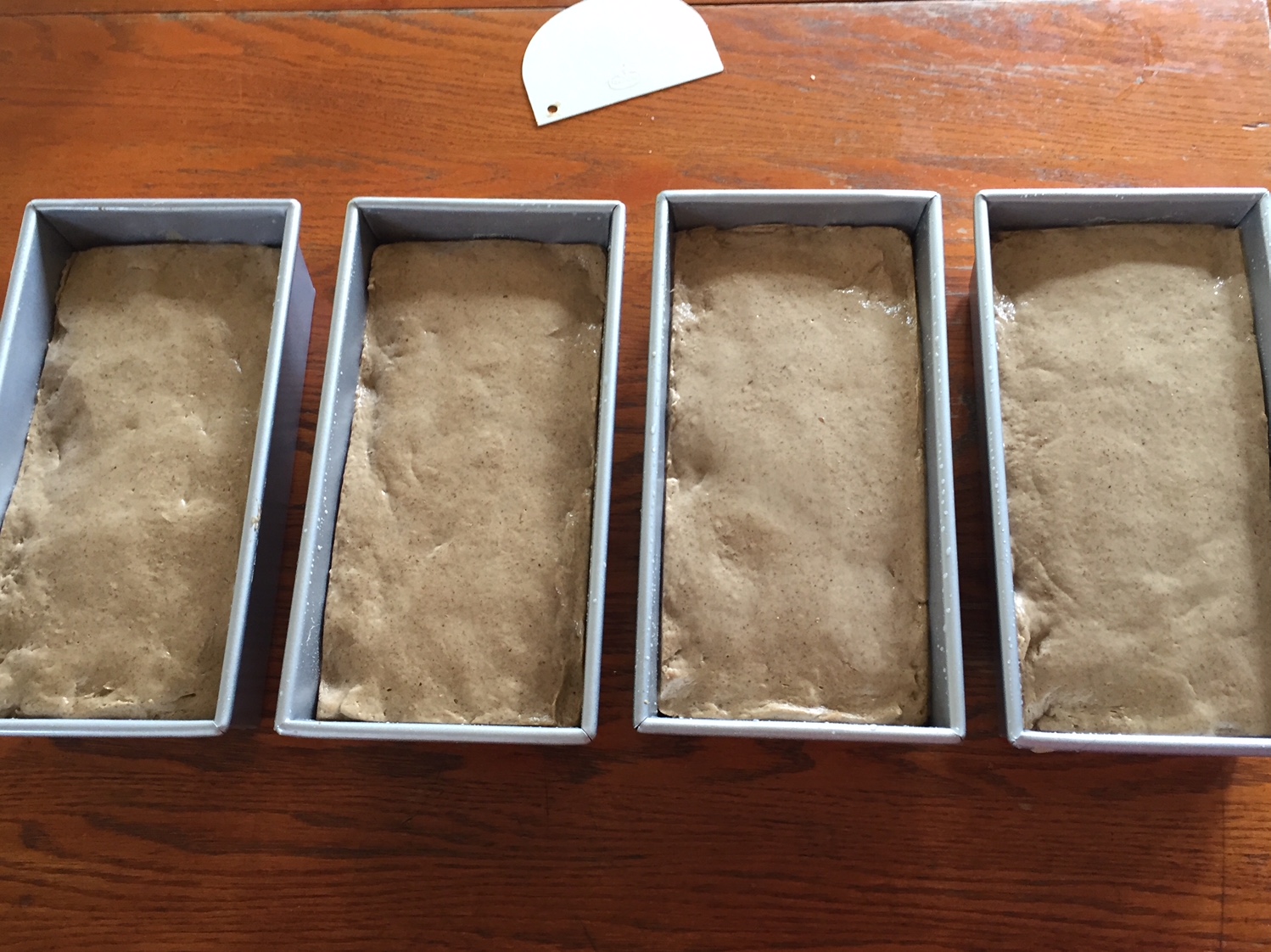 Proofed Loaves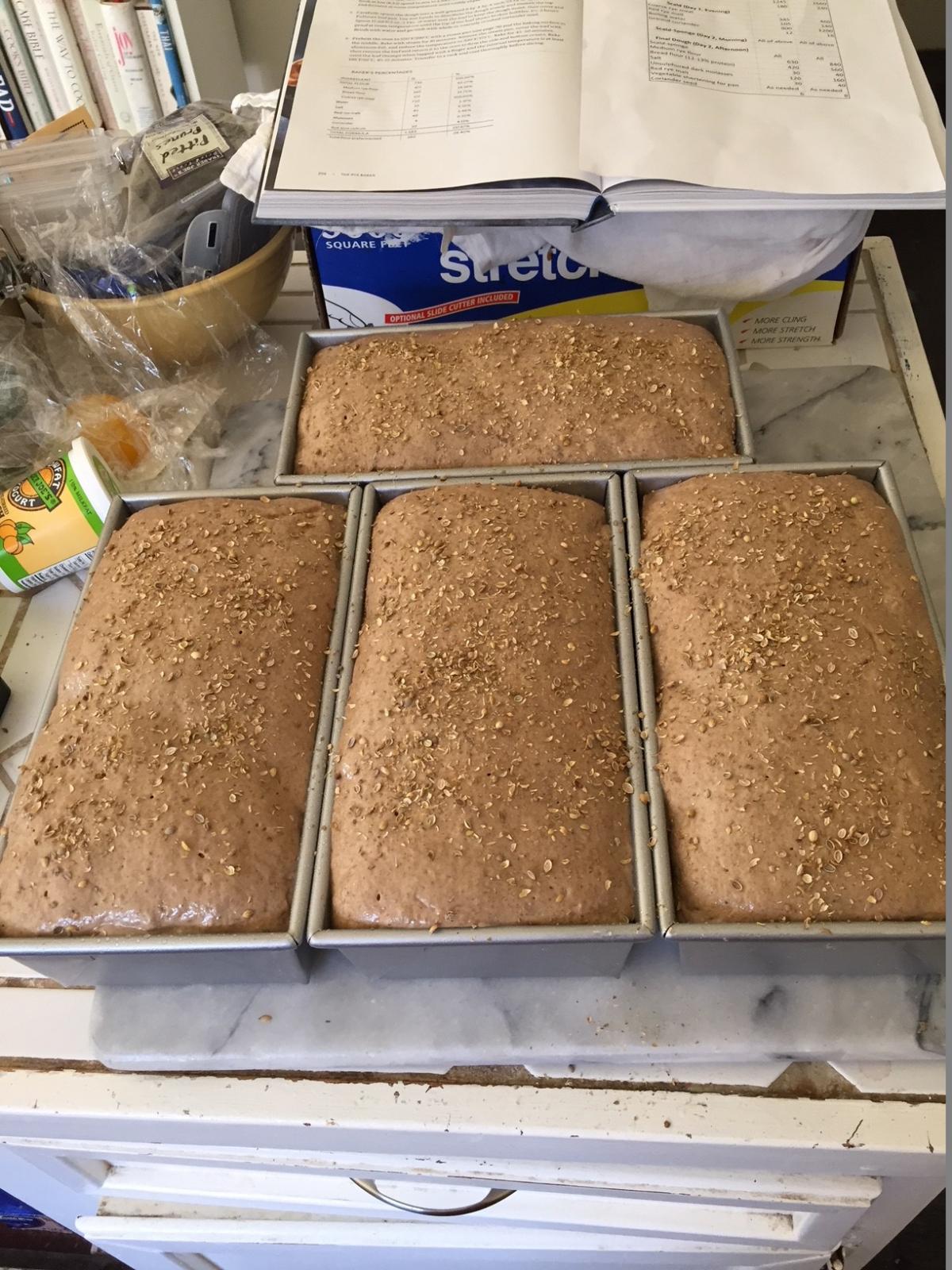 550 F for 10 Minutes, then reduce heat to 350 F