January 5, 2018 - 11:50pm
Experimentation day inspired by Mariana
 A tale of 2 flours - which to keep using? 
Jim Burkins recent post and responses by Mariana inspired me to really look closely at my flour and how I build strength in my doughs.  I set up a very simple experiment
11 am
#1: weighed 50 grams brand name flour (E) and mixed with 32 g water, kneaded dough until all in orporated, covered and left on bench.
#2:  repeat with generic supermarket brand flour. (C)
12 noon
#3 50 stretch and folds each really just using finger tips in soup bowls. covered and left again. dough C (top bowl) is stickier and not as smooth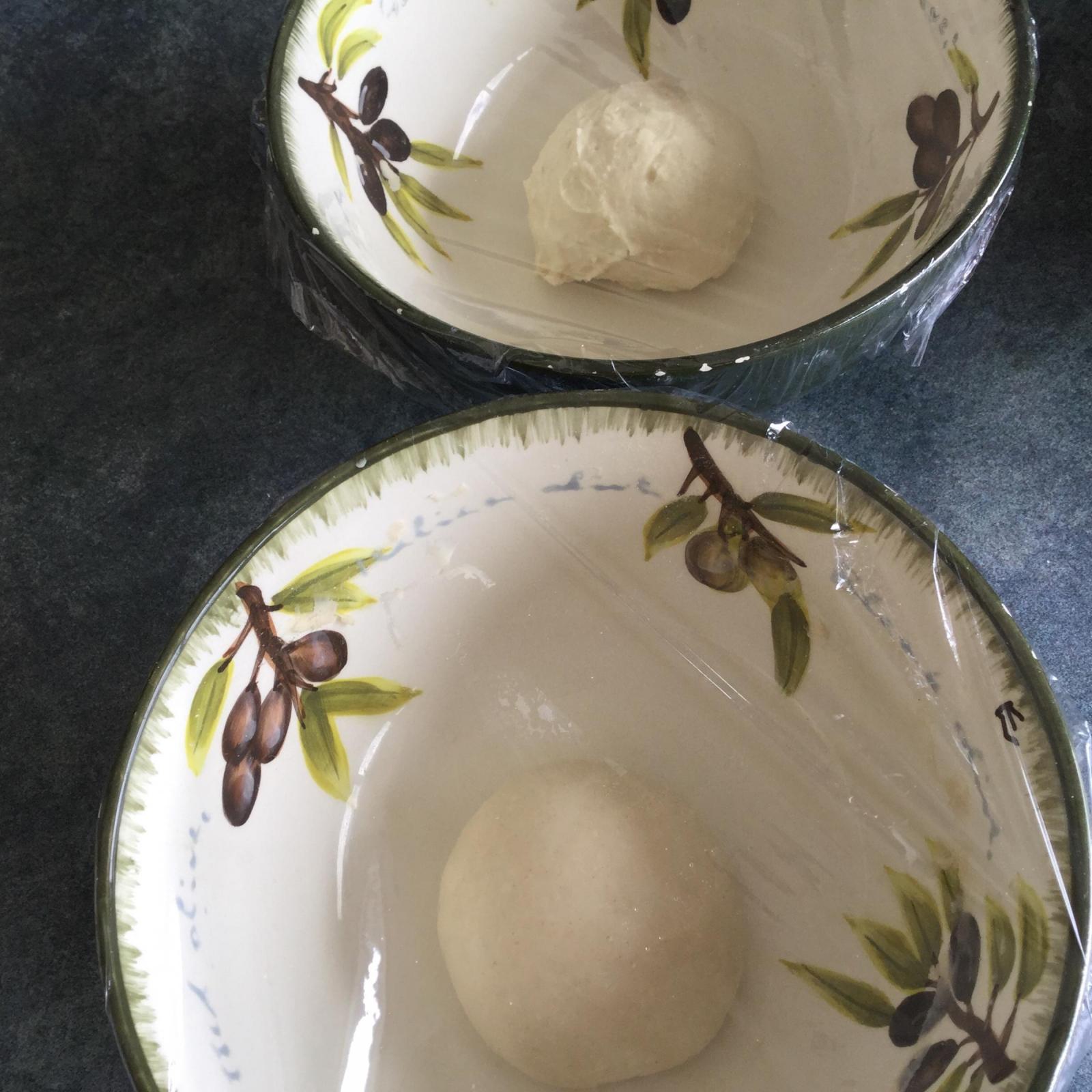 13:30 pm.
#4 repeat 50 stretch and folds, cover and leave again. Brand name dough (E) is a little smoother and dough ball tighter ( lower bowl)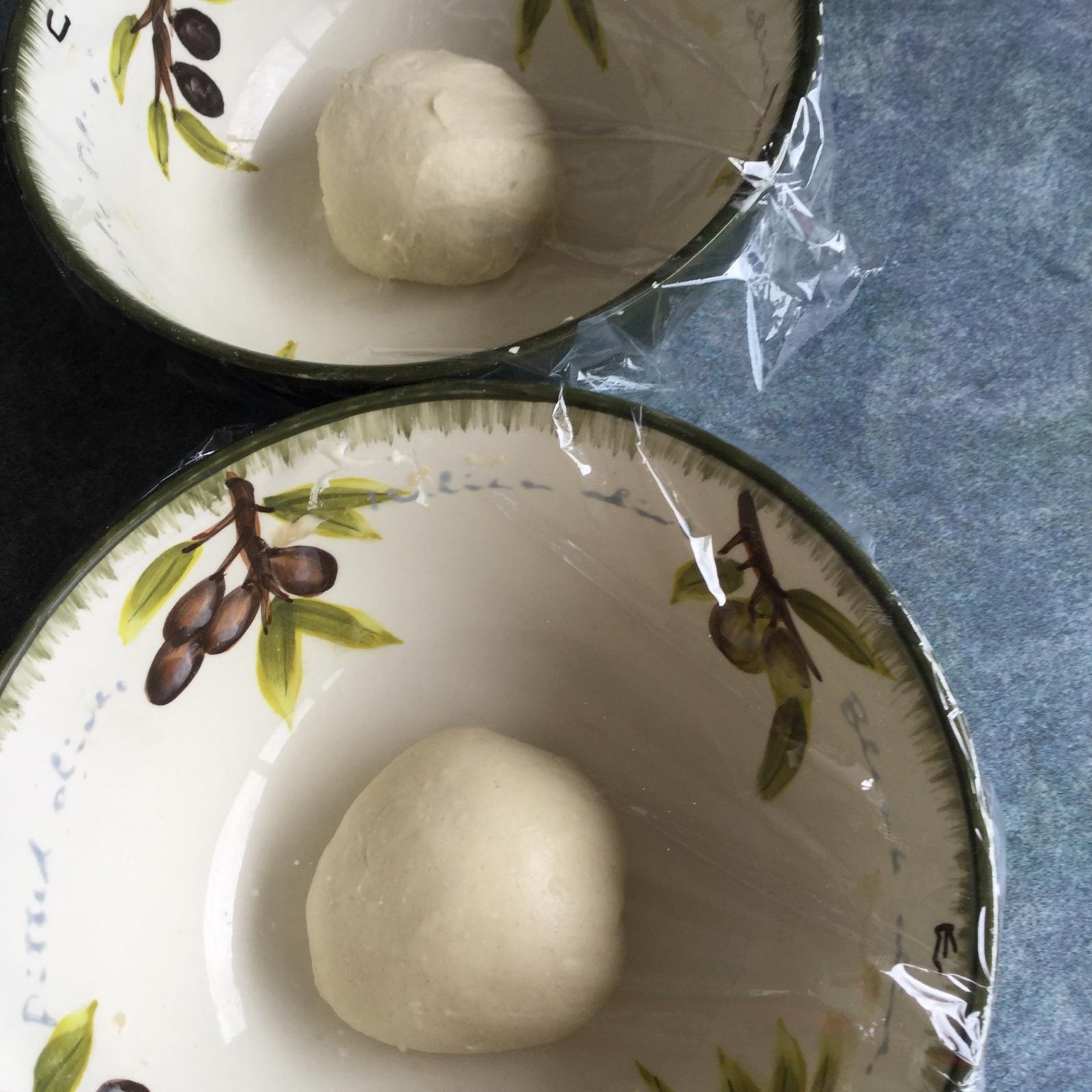 14:45 pm photo before stretch and folds brand E on right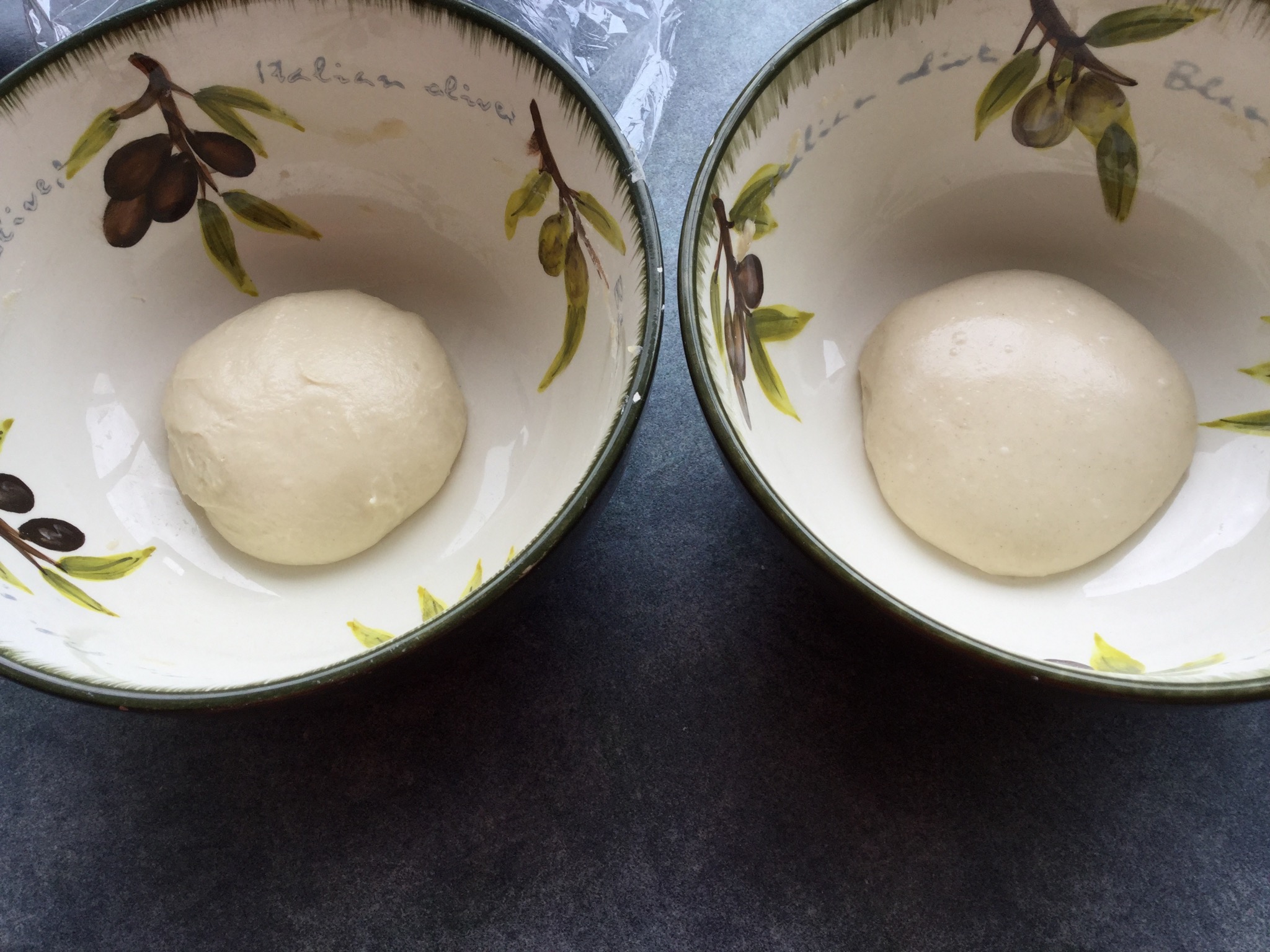 #5 repeat 50stretch and folds. getting quite hard to do. Brand E still smoother, brand C stickier but did manage sort of a window pane which was better in brand c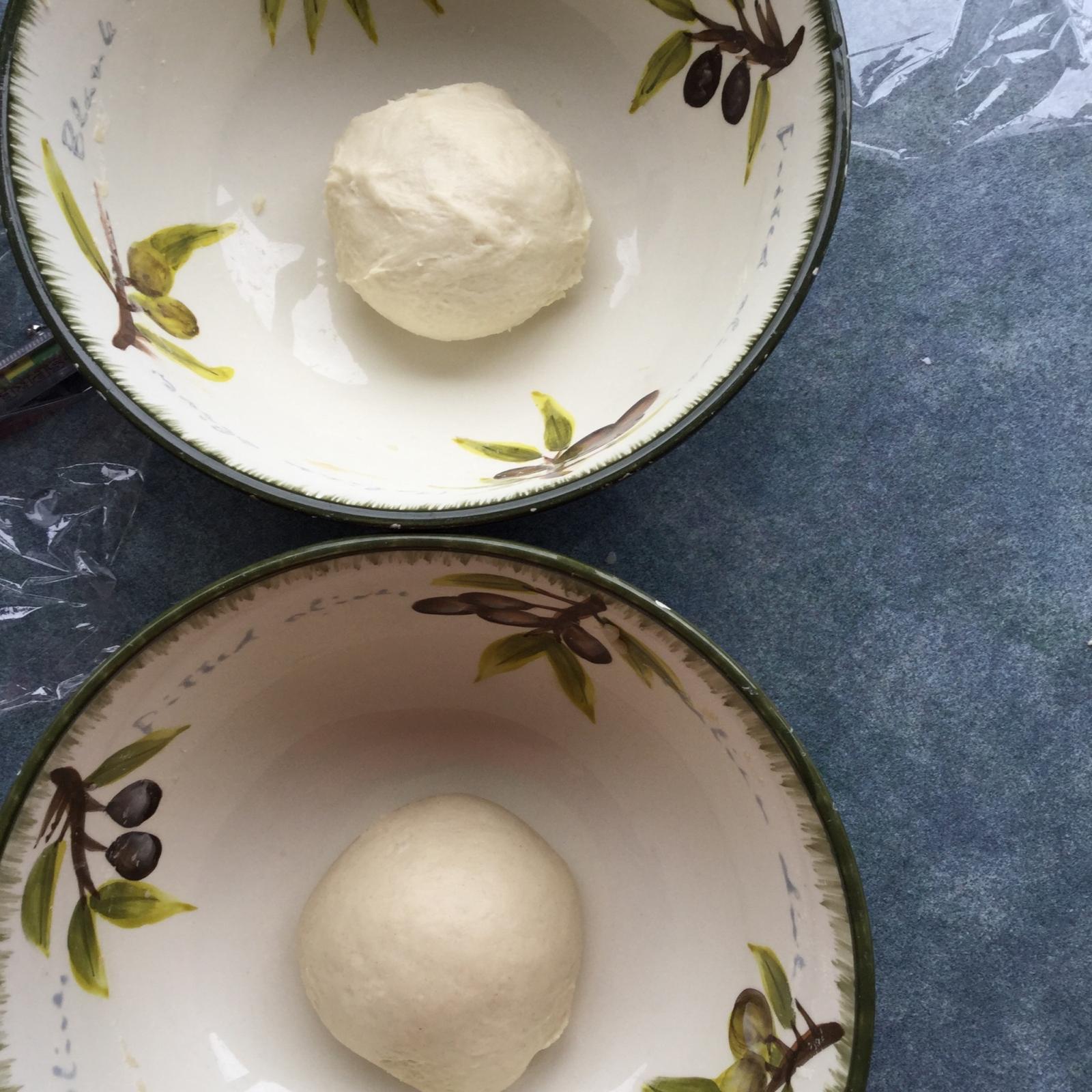 16:00 
#6 window panes achieved for both brands. brand C on left, brand E on right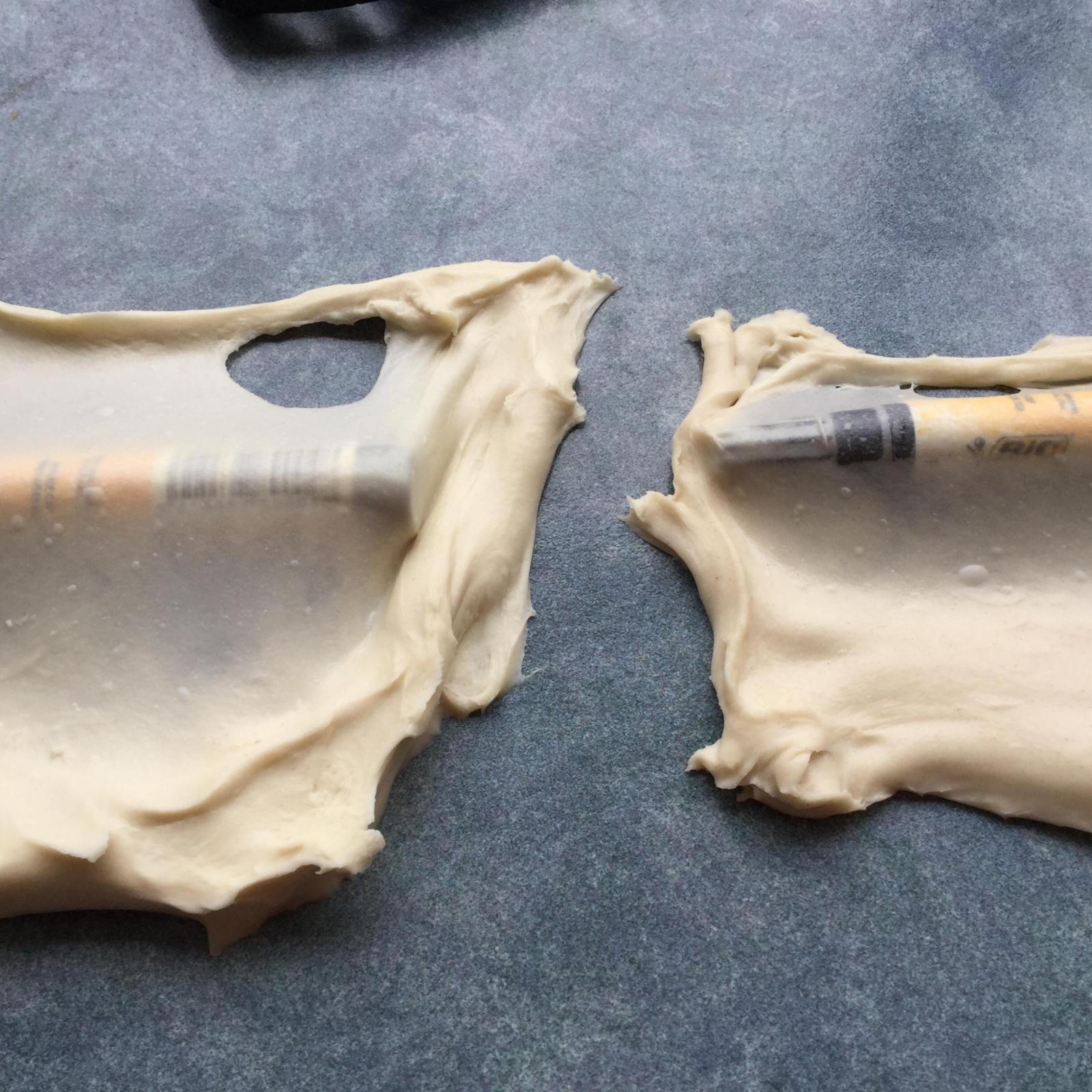 16:10 
#7 Maybe 20 turns then dough covered and retarded to see what dough like after 12-14 hours in fridge. will see tomorrow.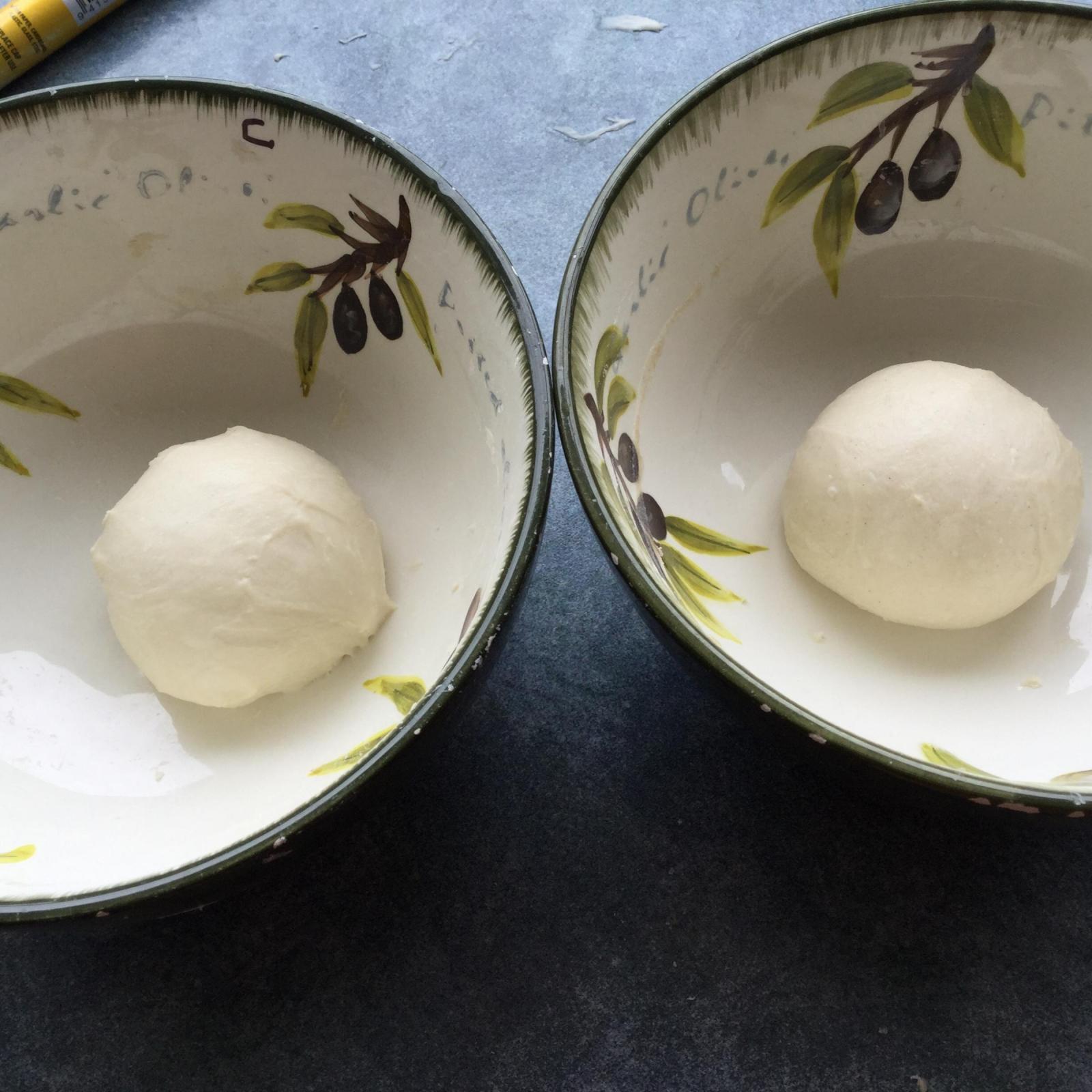 Have never ever given dough 150 turns!  I think i achieved  good strength with both flours but brand E definitely felt smoother and less sticky than brand C 
I tried to match what I might do with a real dough but have given many more turns each hour.  Time will tell if I can do this with my next bake, but I will try.
The feel of the dough was good, albeit hydration was a out 65% so not high. It has been an eye opener for me - not sure how others do 300 turns, I will aim for that over time.
Rye Experiment
The other little experiment was home milled rye vs commercial rye to try and gauge how much thirstier home milled is.
I milled 50 g rye berries and mixed with 50 g water. the dough was soft but a bit firm. I then weighed 50 g commercial rye flour and mixed with 50 g water. it was wet and soft. Covered bowls and left for an hour.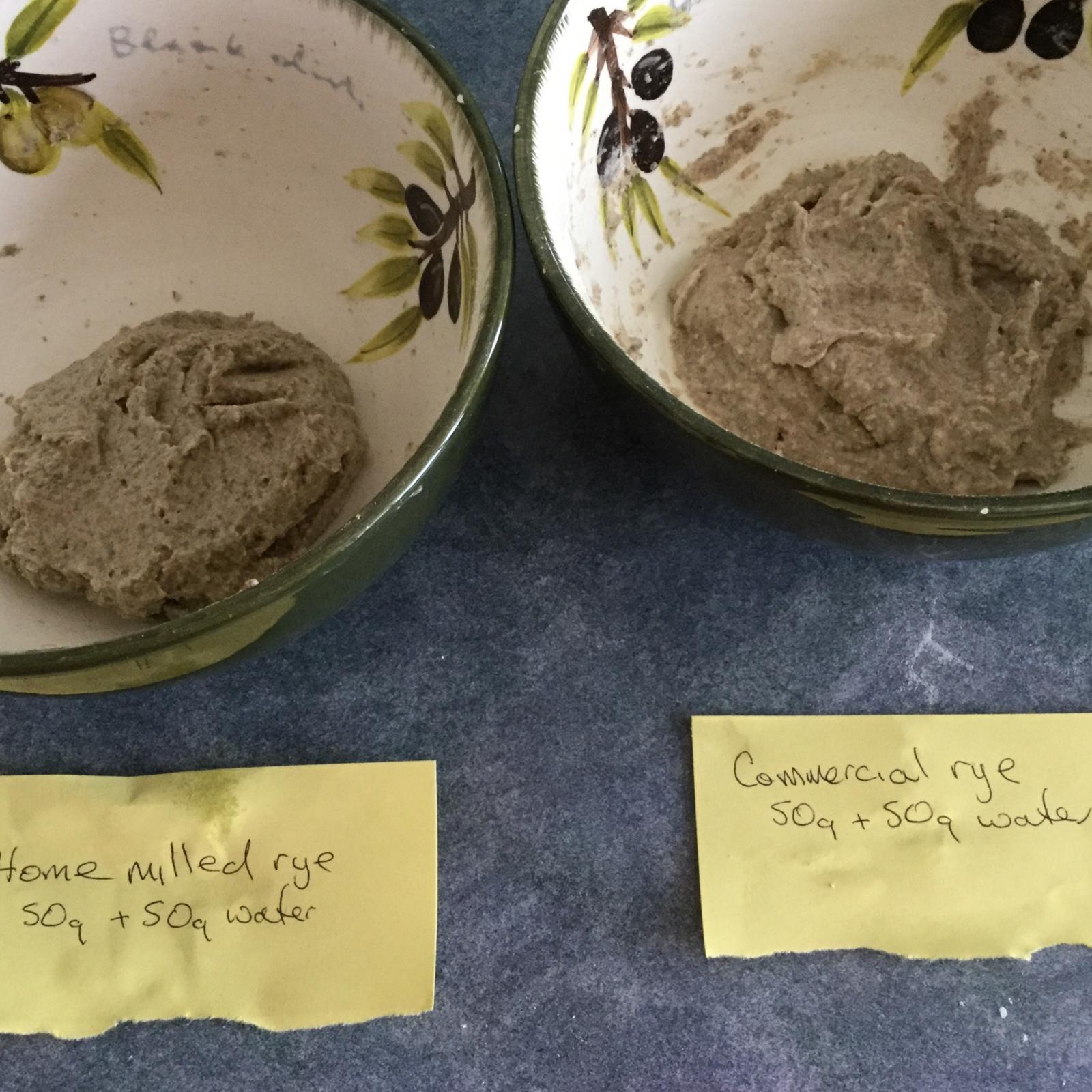 Not much changed.  After 2 hours I added 10 g water to home milled. dough was still firmer., so I added another 3 g water, then another 2 g. Now dough was very similar in texture. So 50 g home milled flour required an extra 15 g to look and feel the same as the commercial flour. Not sure if you can tell from the photo below.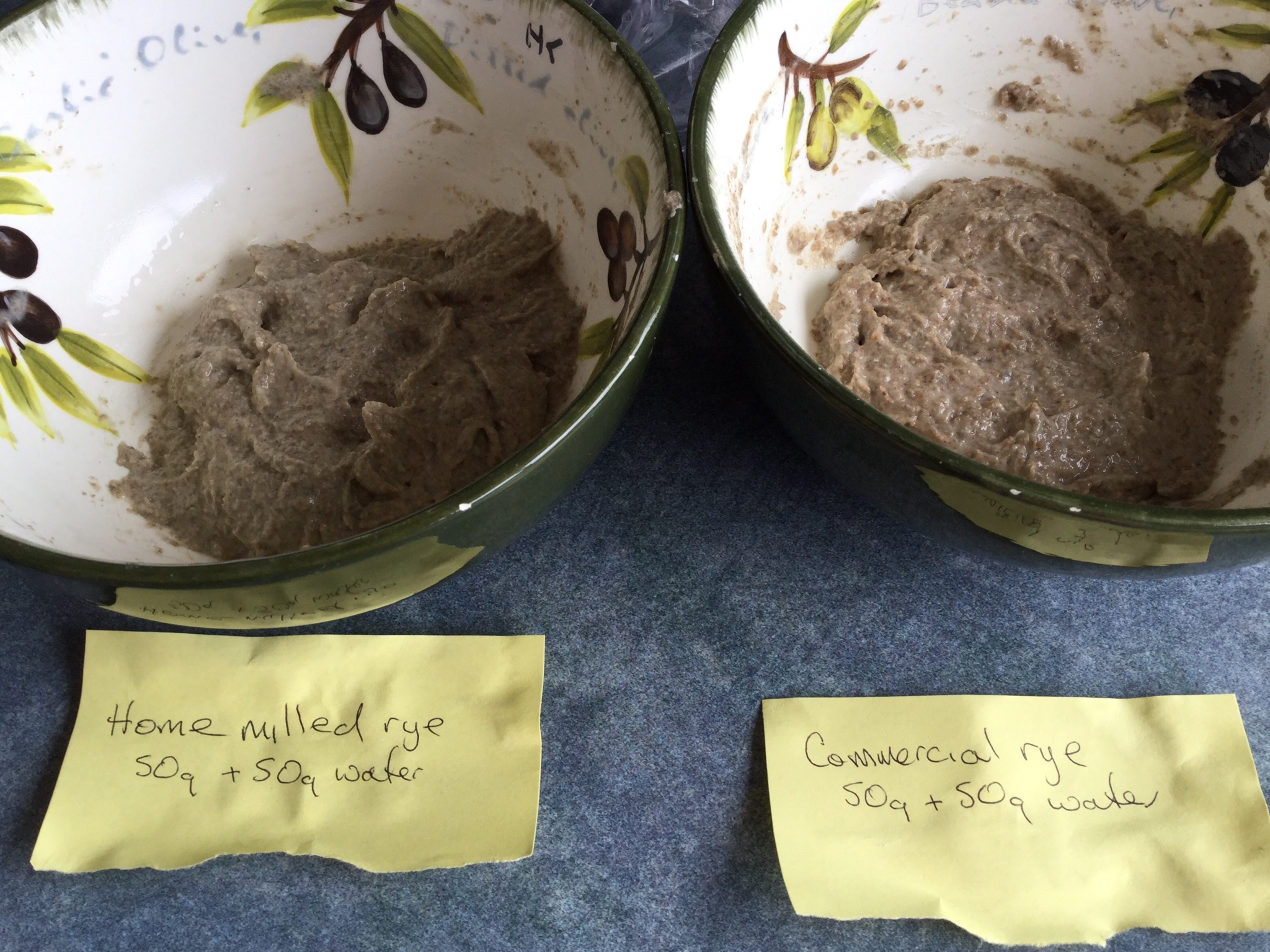 The last part of my experimental day was having another look at the dough from yesterdays test of gluten development with the food processor.  I didn't take a photo of window pane then but it was very thin. I wrapped the dough and froze it.  Today I defrosted it and had another try.  the window pane wasn't exceptionally good   but i added a pinch of salt gave it a little knead and a short rest before I tried again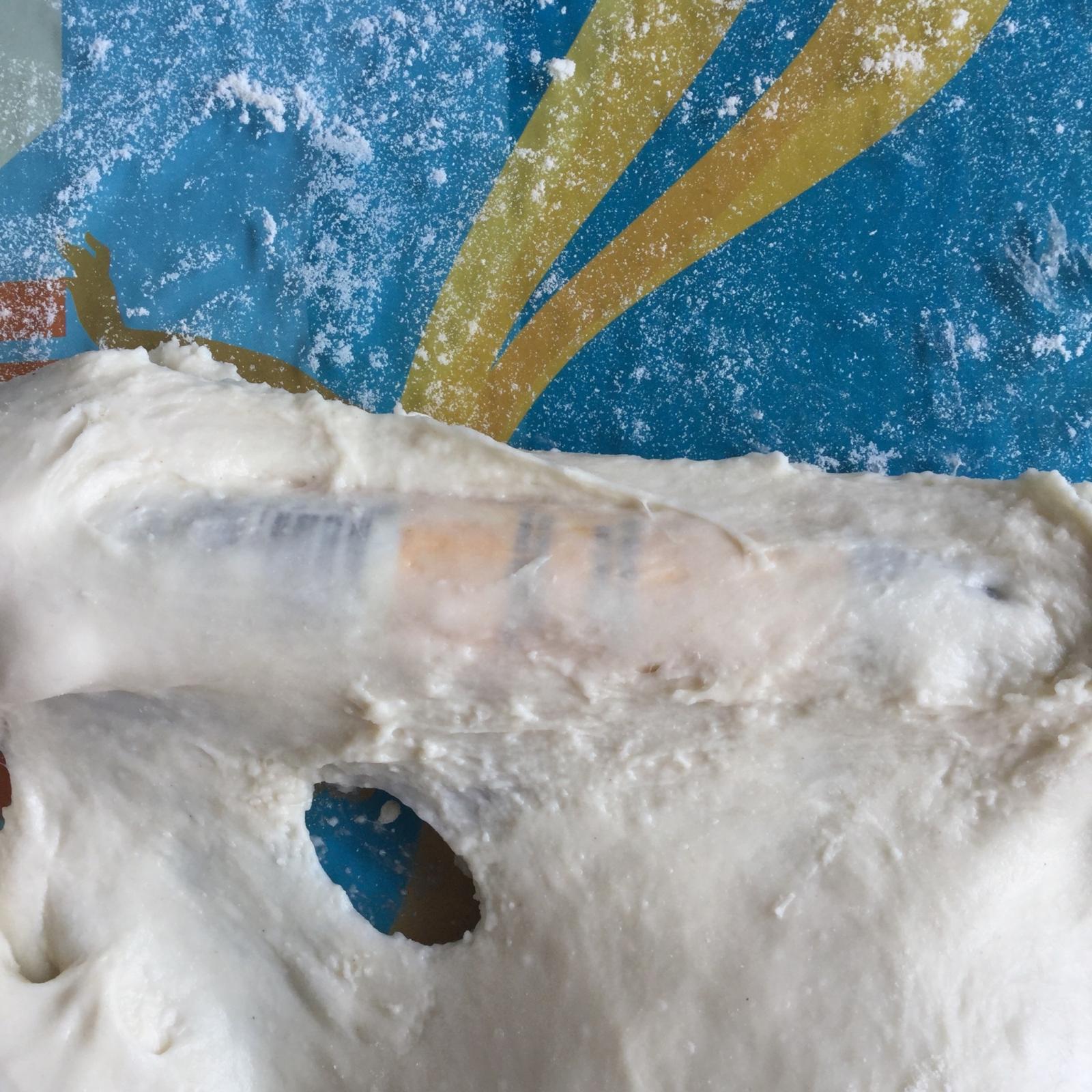 Not brilliant but I was not surprised as I expected the gluten to have degraded somewhat.
All in all, I learnt quite a lot, the trick will be to now apply this all to my bread baking. I think I will go on with brand E as it also gives a nicer crumb (from previous bakes but wanted to compare side by side)
 Leslie