Hello TFLers! I hope you're on to a  great start for 2018. Some photos failed to upload in my previous post, as promised here they are.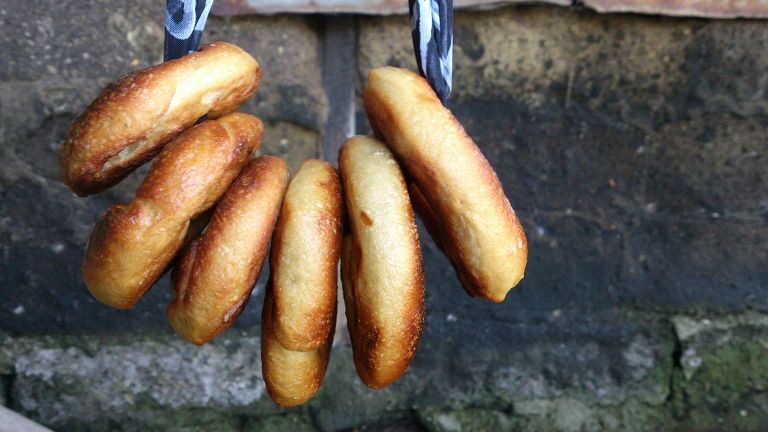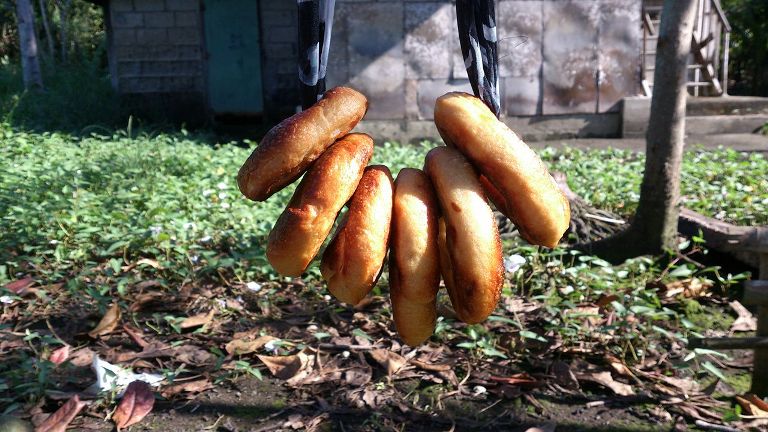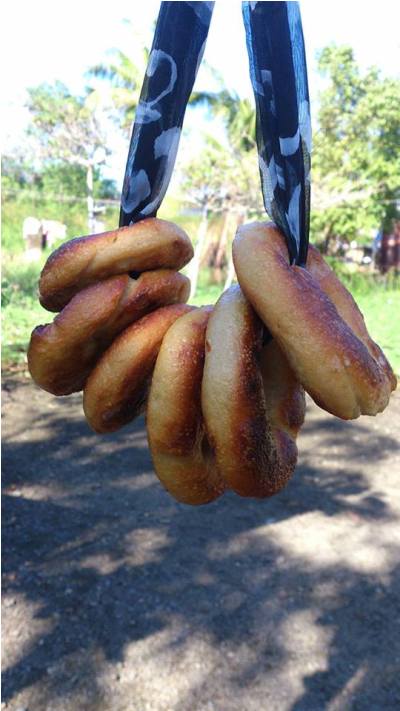 Bagels from another angle.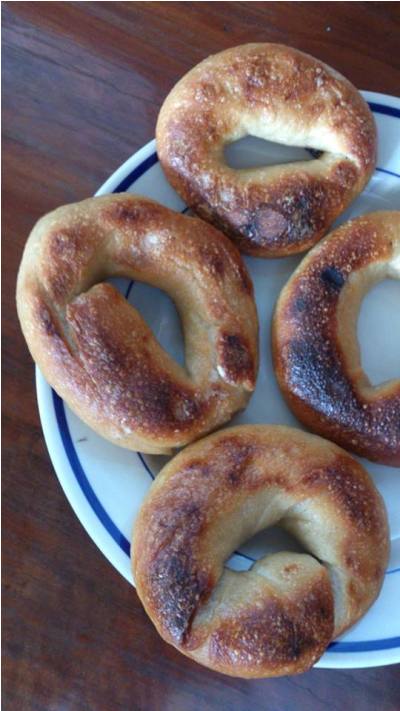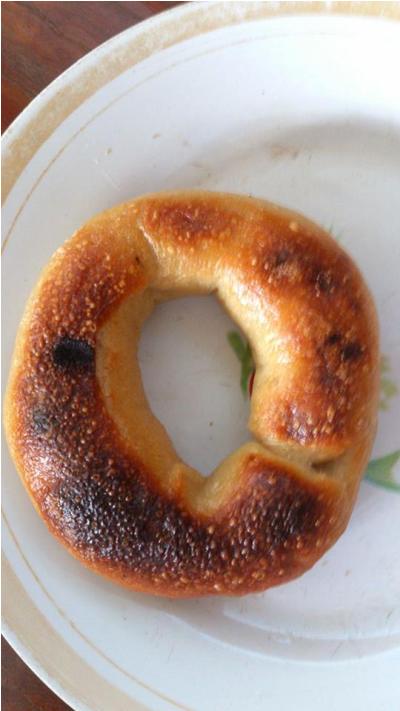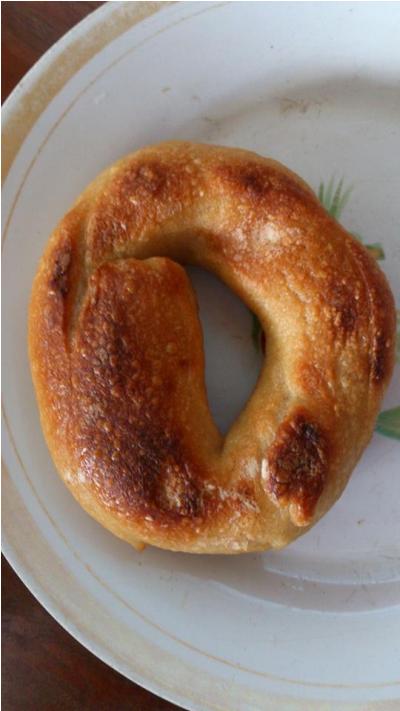 Another crumb shot with schmear.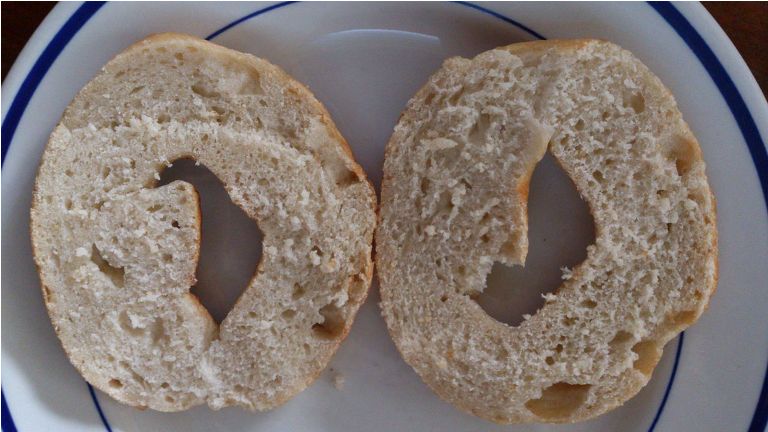 I love cheese pimiento (that's how we call pimento cheese) so I schmeared some. This particular spread was made with Edam, a bit of mayo and home-roasted bell peppers. I think pimento cream cheese will be good on these and will be my favorite.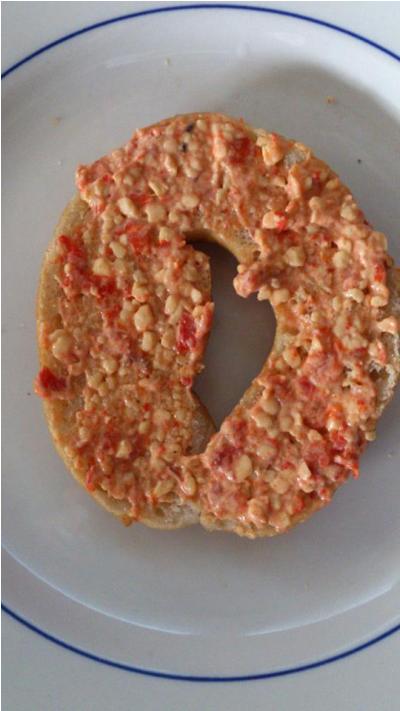 Turned into a sandwich. I love to eat it this way instead of a half at a time because you maximize it's toothsome texture. So satisfying! Why have I only made them now, years after a failed first attempt; they're deliciousness was just a recent discovery for me. Perhaps bagels are the bread of this year for me. I'm so excited to try different flavor combinations!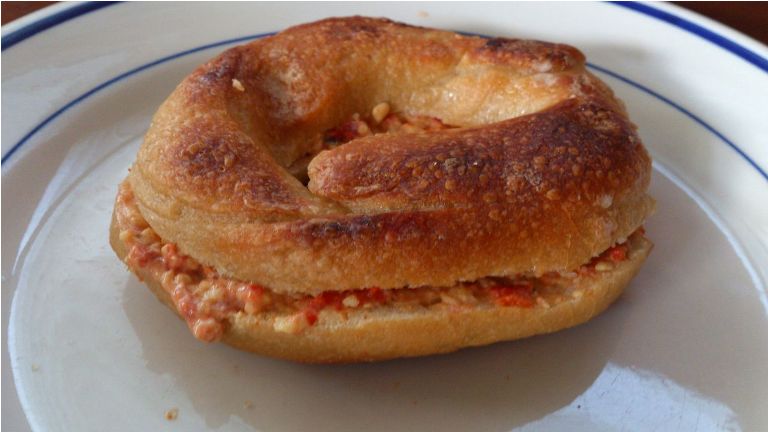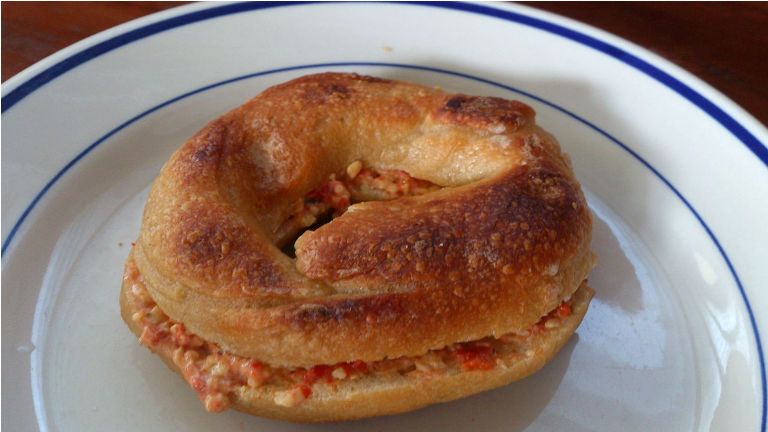 Ready for New Year's Eve Dinner.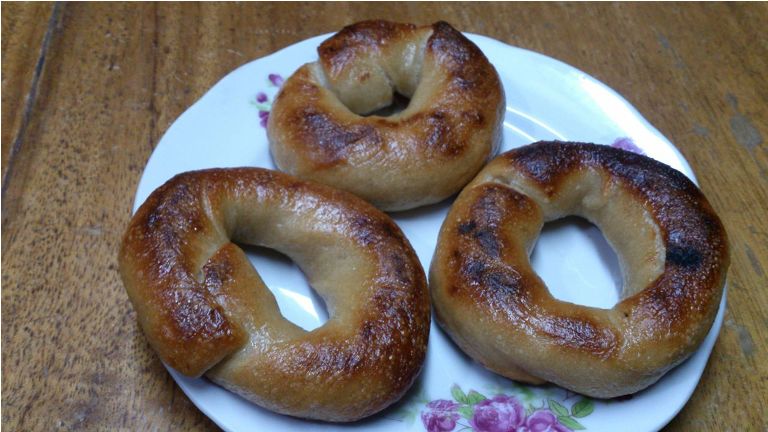 I paired them with these:

A simple tuna pasta with white sauce.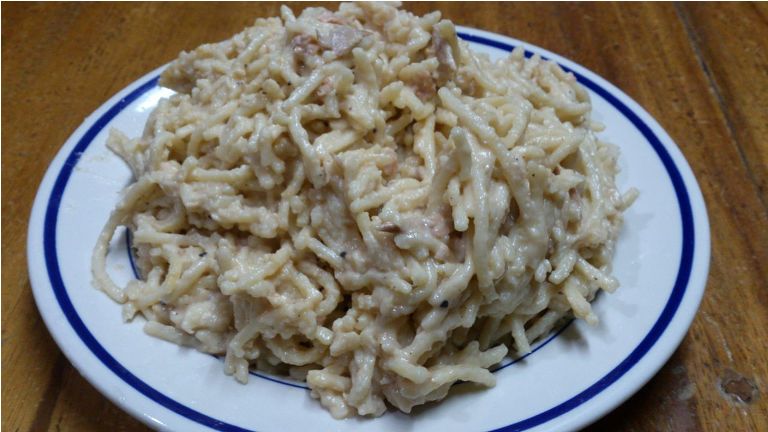 And our infamous sweet spaghetti. I did not put cut-up hotdogs this time because I could not find them but our spaghetti always has them. :)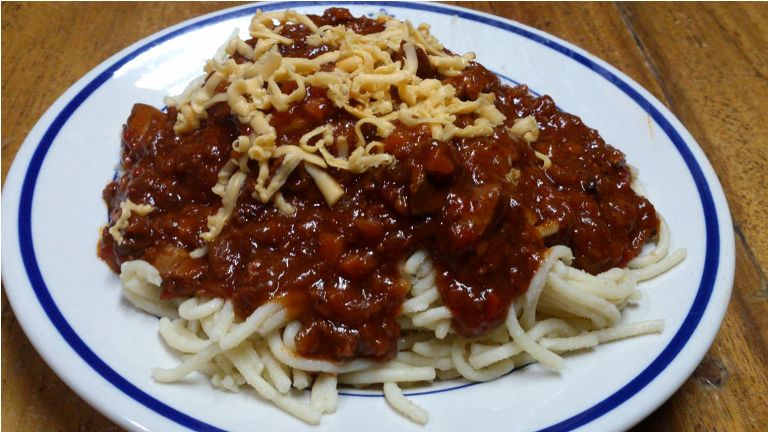 The bagels go well with both and makes the meal much more filling. I hope you enjoyed this post. Happy baking and Happy New Year everyone!