December 31, 2017 - 7:59am
New Year's Eve Sourdough Bagels
One of my last successes in 2017. I've realized that bagels are the easiest breads to make. I have used bread flour because I cannot find high gluten flour but I think the chew was perfect as is, any more and it will be too hard to eat. These bagels have a crisp crust and that distinct pull while biting or tearing a bit from it. They were soft but really chewy, my jaws were nangawit (Sorry, I do not know any exact translation, it's the feeling of muscles shortening themselves and holding it when they got overworked; cramping I guess but not as severe as that), they really got a workout after I ate two. The aroma was sweet and wheaty. The taste too was sweet and wheaty with the mildest tang. Very very good! I could eat them plain. Perhaps the only change that I will do next time was to make them bigger, I will just divide them into three rather than six, I think they will be perfect that way.
I can't upload the crumb shot and the schmear. I'll try to post them in the future. Sorry for the redundant photos, I'm just happy with this achievement. Enjoy!

Proofed bagels overnight.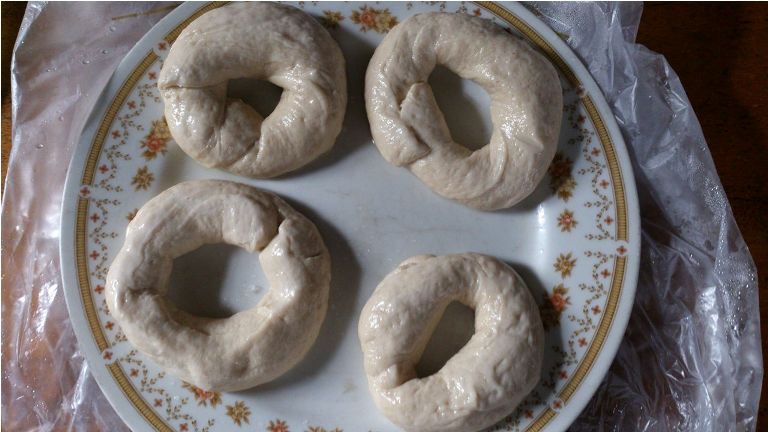 After boiling ready to be baked.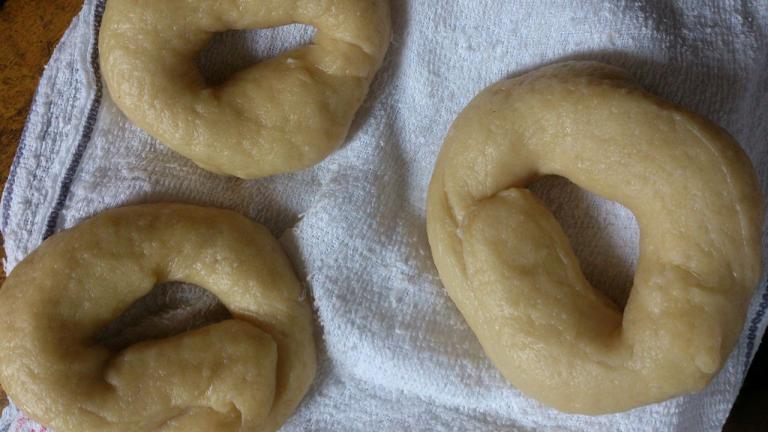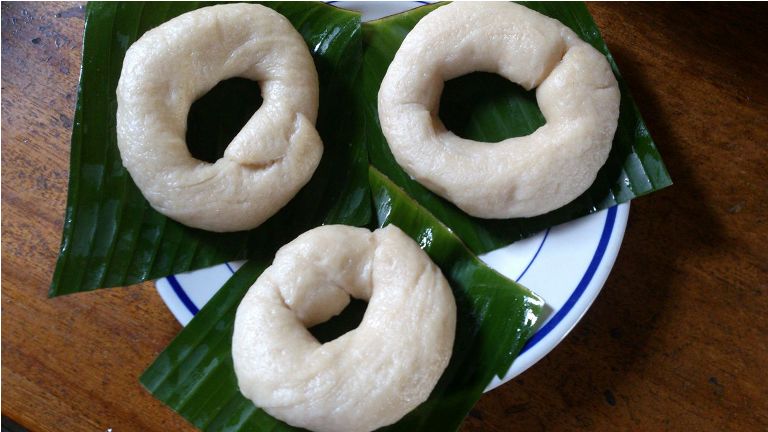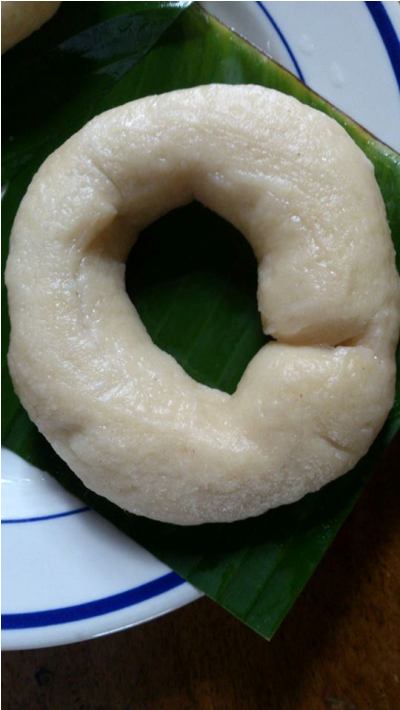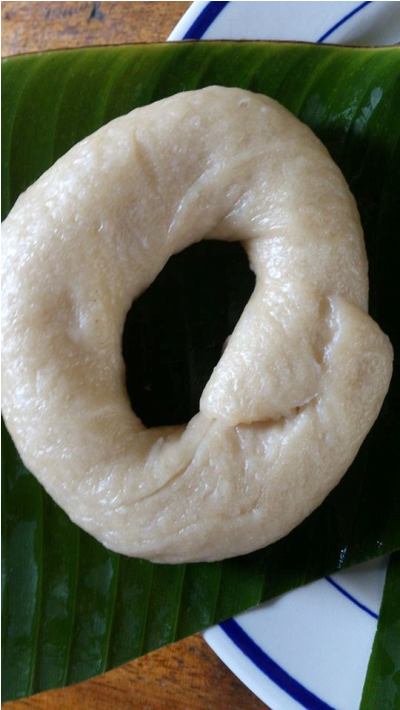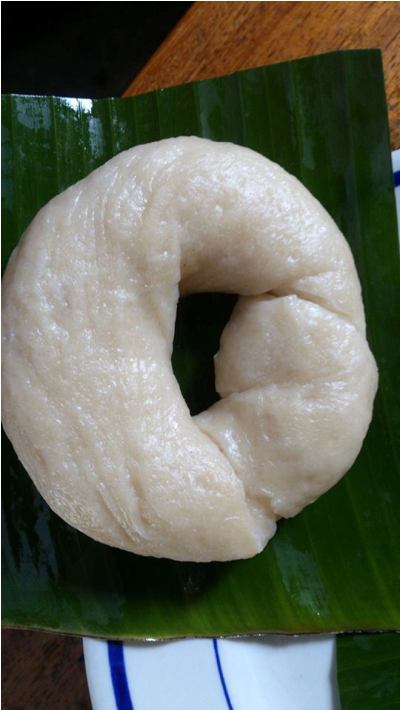 Baked and Hanged with a cloth. I feel like I was selling them.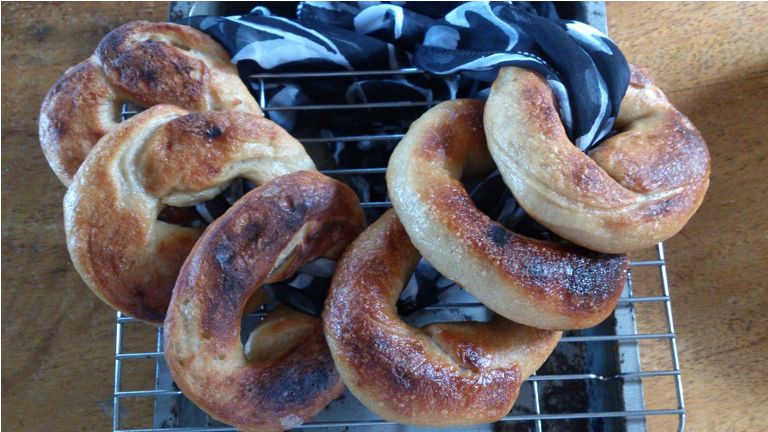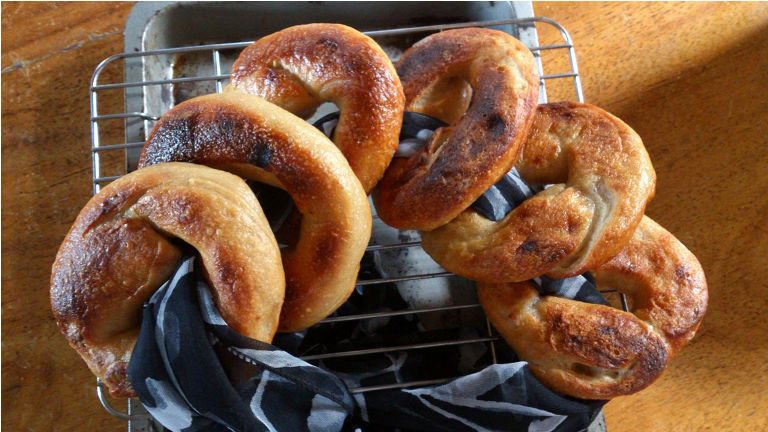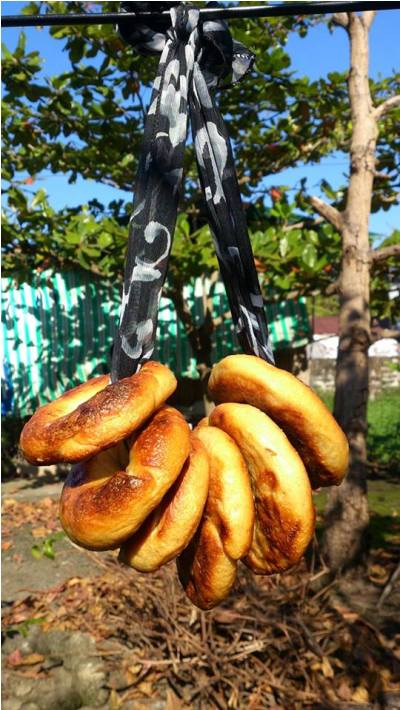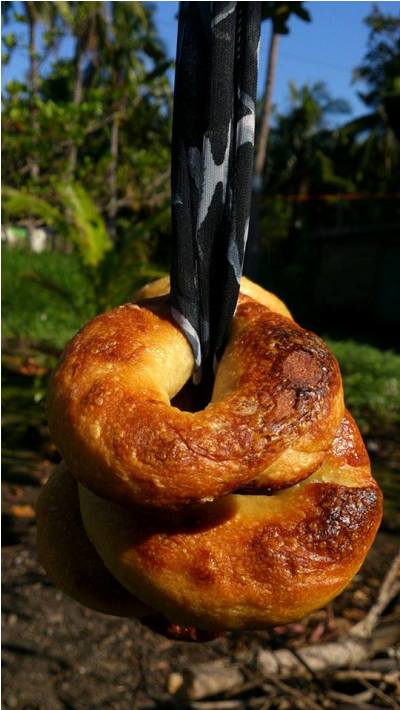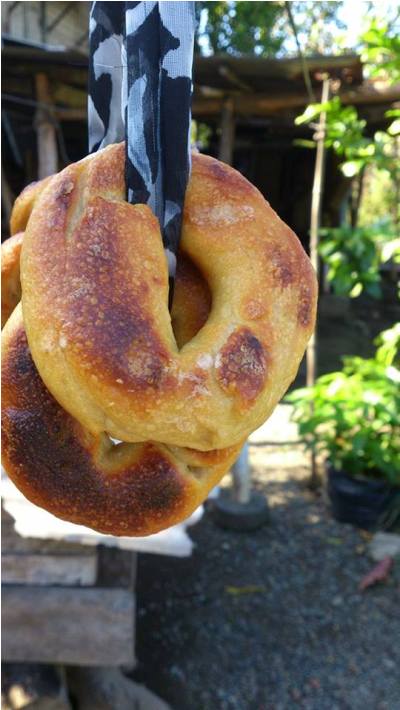 Happy Baking!

Happy New Year!