December 30, 2005 - 8:00pm
I'm still feeding my starter. Pretty amazing separation: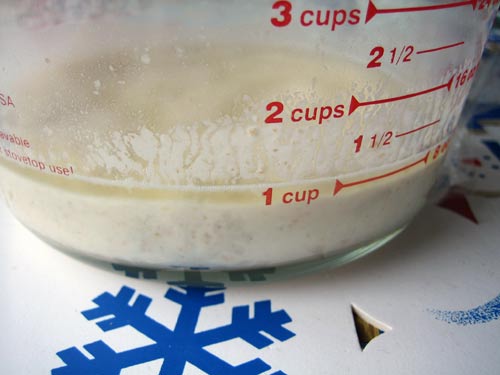 But there is still activity.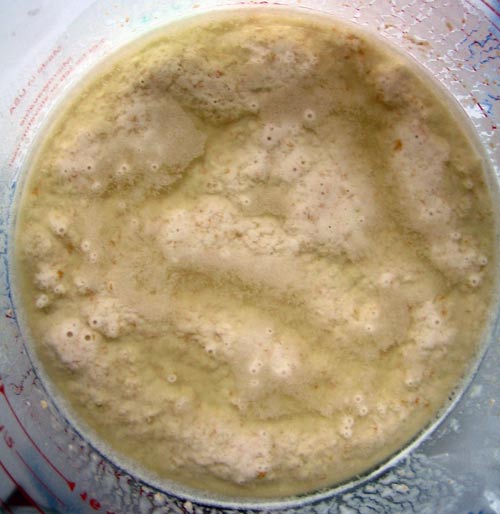 I'm not sure if that is hooch (an alcoholic by-product of fermentation) on top or if it is just water that separated out because it was so thin. I thought about tasting it, but then figured that might not be such a good idea.
I fed it again today, this time a bit more flour and a bit less water to try to stiffen it up some. It appears to be working, and I'm not seeing any fluid on top.
My hope is to be able to bake with it for the first time Sunday. It smells good, like sourdough already.