December 12, 2017 - 12:05pm
New fancy convection oven and temps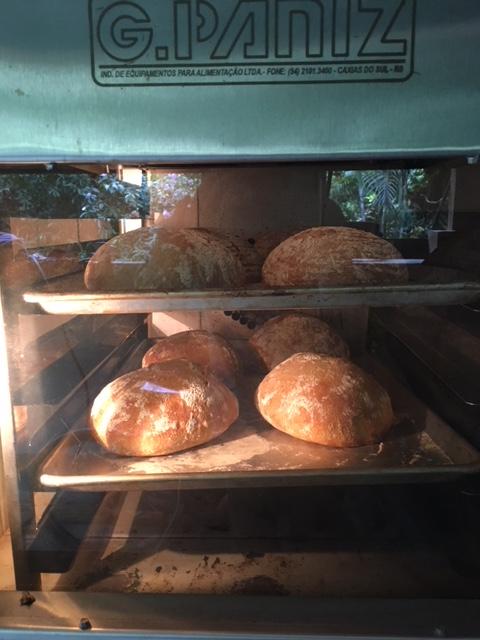 Hello good lookings,
Here we are again. Best smelling forum on the www. 
Just got myself a new pro oven. A brazilian made G.Paniz FTG150. Convection, steam function. All new features for me since I'm more of an amateur (yet successful) dutch oven, artisan sourdough baker. I've been making two loaves at a time which I use for salads and sandwiches in my little restaurant. 
So time to increase production a little, since I've been receiving requests from many costumers who rave about my breads. :-)
So in the past, I've baked in my cast iron pots for 30m with lid, and 20 without, at about 475 f. (246 c). Fool proof!
On my first attempt in the new convection oven, i tried that same temp and noticed how the bread was ready and almost burning in about 15-18 minutes! I got it out, looking great but definitely over baked with dark brown and some black specs, yet extremely spongy and moist on the inside. Edible, cooked and super yummy, but with time if felt almost wet. I also might have gotten a bit too excited with the steam button %$#*. In two days it was going over sour. So i figured i had to lower the temps and let it cook longer, which I did for the second attempt. All the way down to 375f (190c). This time, in 30 minutes it was perfect brown. Rose nicely, (didn't split much) and the crust turned awesome. I took it a little easier with the steam dream. Still, I feel the crumb is a little too moist.
My next batch is gonna go up to 400f (204c) and gonna take it to the brown limit and see how that goes. Also I will be more careful with the folding and shaping to guarantee better split, which will help release humidity. Eating and gifting a bunch of bread during this test periods. But hey, If anyone has some convection/pro oven knowledge, tips or advice, I would take it like tangerine marmalade and gorgonzola.
Thank you for stopping by, 
Bryan