December 10, 2017 - 3:33pm
Large coffee grinder to grind wheat?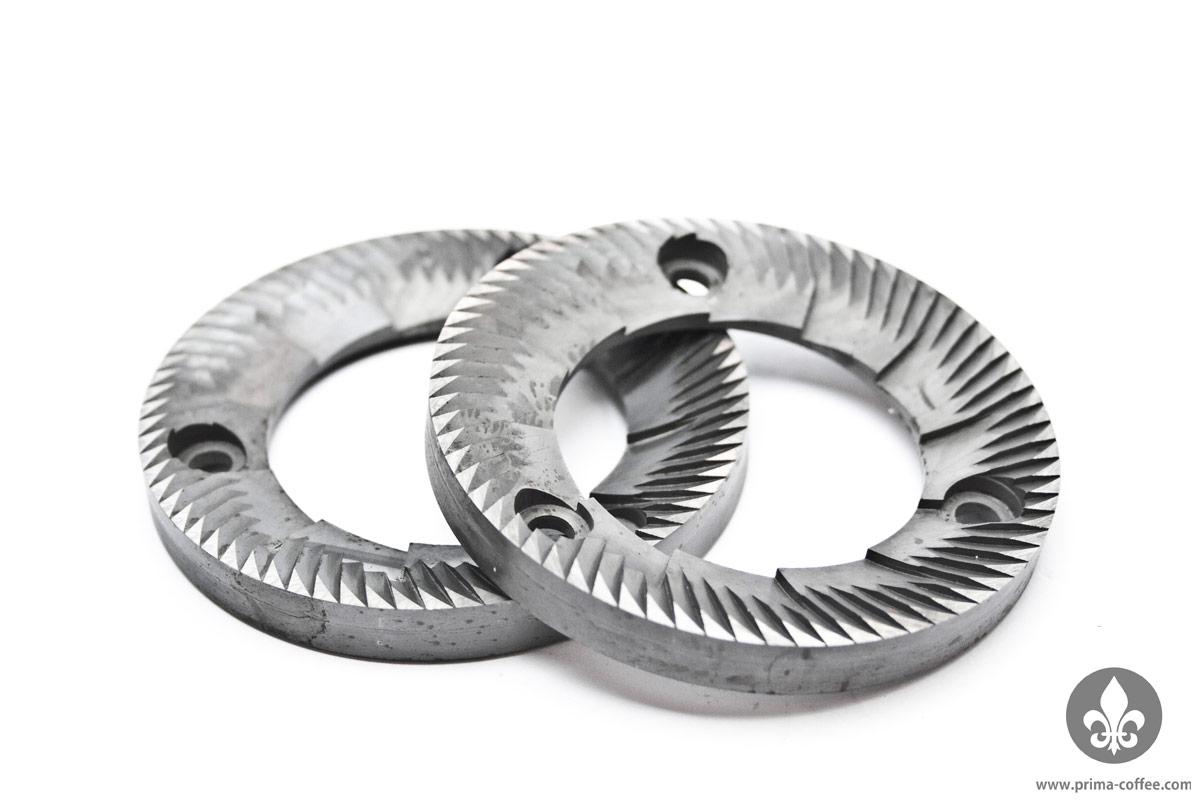 I have a high end, commercial coffee grinder with metal burrs (Mazzer Major). It's made to grind very, very fine for espresso and powerful enough to run all day long in a busy coffee shop. Mine is quite old (it's one of the first Italian machines brought to San Francisco in the early days of espresso) and will probably still be running 100 years from now. Anyway, for espresso you need very sharp burrs as you are shooting for consistent particle size (you want it to carve the coffee rather than crush it to powder) and the burrs were pretty old and getting dull when I bought mine used, so I ordered a new set of burrs (they recommend new burrs every 1,300 pounds of coffee ground).
Just for fun, before I installed the new burrs, I ground some wheat and it very quickly produced a very fine flour. (and this was with the old, dull burrs)
These days I'm starting to think about retiring my old Magic Mill III Impact mill and get something like a Mockmill or perhaps a stone or ceramic burr mill. But then I wonder if I might ought to just use the big coffee grinder I already have (it's overkill for the one espresso per day I make - and I have a smaller coffee grinder that is more than adequate for espresso).
There are a lot more teeth on the burrs than I see on grain mills with steel burrs. The burrs are 83mm. And the RPMs are surely higher than a grain mill (I think it's about 1200-1500 rpm) - but when I tested it (years ago) it produced a nice feeling, fine flour and it wasn't too warm.
What are the drawbacks to using this and the pros of spending the money for a purposebuilt grain mill? (please disregard any concern about devaluing the coffee grinder - it is ancient and cost much less than any grain mill would cost - even though a brand new coffee grinder of same model is very expensive - It's way overkill and I only bought it because it was inexpensive being so old).