November 11, 2017 - 11:38am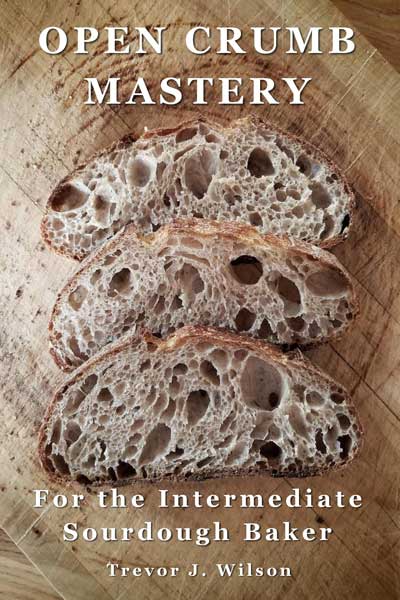 Hey folks, just want to let you all know that I wrote an eBook. I promise, this is the only time I'm gonna pitch it here. It's specifically on the topic of achieving an open crumb. It's not for beginners, and it's not a short book. It assumes the reader already has a sourdough starter and knows how to use it -- it does not discuss starter creation. The book goes very deep into the subject of developing dough structure, so its focus is primarily on fermentation, structure building, dough handling, and working with wet dough.
I don't want to spam you with a blatant link to my sales page, but I will spam you with a link to my blog post that discusses the book in a bit more detail. I want people to understand exactly just what this book is -- and what it isn't -- before they purchase it. There you will find an excerpt from the book (the entire preface) and links to the product page with a complete Table of Contents in the "images" section. If still interested, then you can purchase from there.
Here's the link to my post: http://www.breadwerx.com/open-crumb-mastery/
If you have any questions then feel free to ask.
Cheers!
Trevor