November 1, 2017 - 4:48pm
Any Coffee Roasters here?
I have an old bread machine I haven't used for bread for ages.  I took it apart and wired it so the paddle is on all the time and the heater has been removed completely.  I also removed the plastic from the lid and replaced the viewing window with aluminum (it was plastic and the heat gets way too high).  I stripped the teflon off the pan and drilled a small hole for my Thermocouple probe so I can get the temp of the bean mass at the bottom of the pan.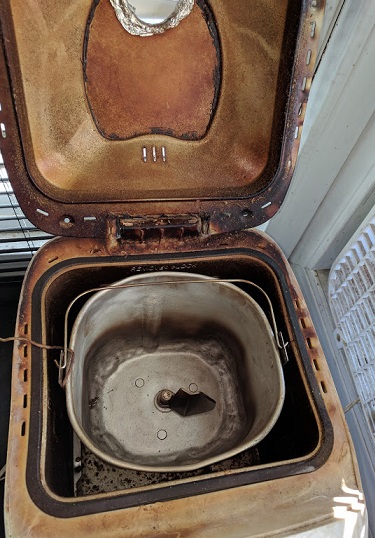 I set up a box fan blowing out the window and set the roaster right by the fan to try and get most of the fumes outside.  I use a heatgun to provide a controlled temp and the bread machine paddle keeps the beans moving for an even roast (attempting to move the beans like a rotating drum does in a professional roaster).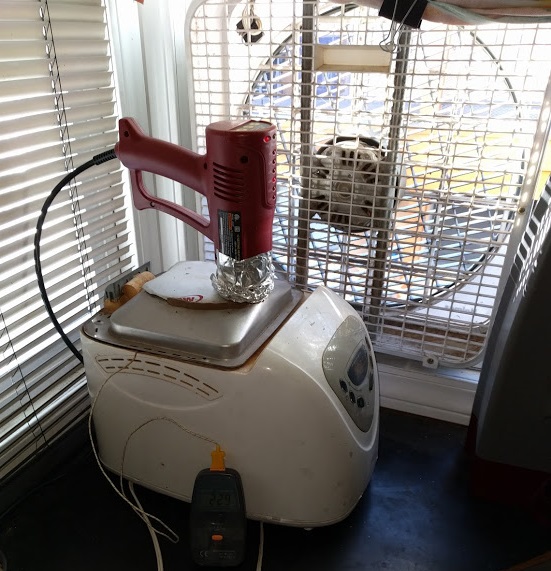 I generally roast 300-400 grams at a time.  These are the green coffee beans I'm roasting today.  Guatamalan Xinabajul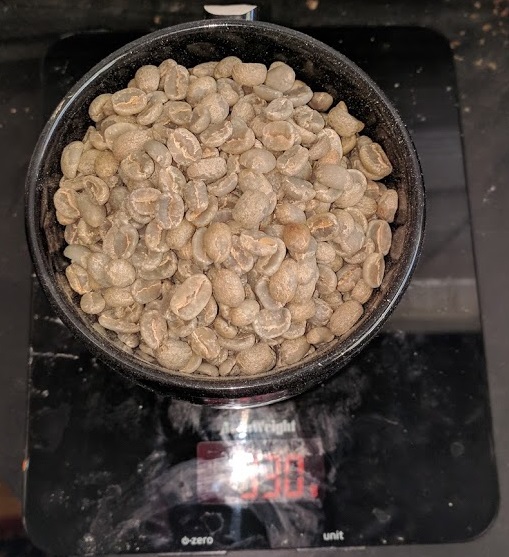 This is my cooling station.  It's a vacuum cleaner sucking air thru a cardboard box with a stainless colander in the box. This sucks air through the hot coffee beans and cools them very efficiently.