October 17, 2017 - 2:58pm
Another 20% Whole Grain SF Sourdough Style Bread
The 2nd bread back from no bread for months, is similar to the one 2 weeks ago but the 20% whole grains were made up of only 7 different grains, the hydration was up a bit to 80% and we retarded it for 12 hours with no autolyse but did put the Pink Himalayan in the mix instead of on top of the autolyse.  We dropped the Emmer and Einkorn because Lucy said E's are no longer the it in breadmaking anymore-  plus the pooches pantry was bare for them.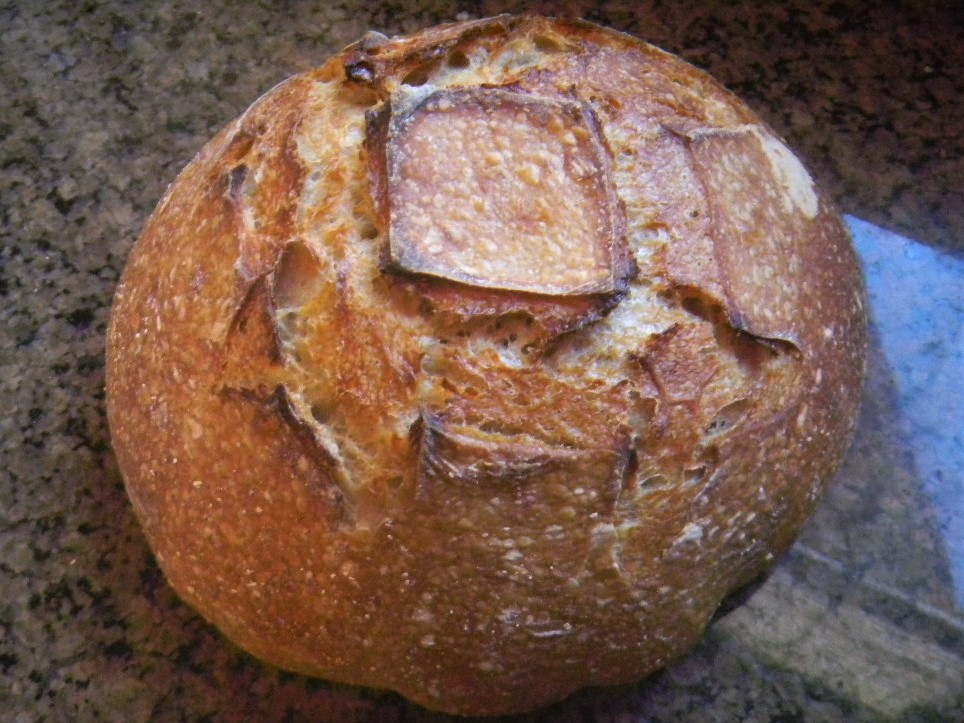 Lucy brought this recipe back from her 2 week trip to Meta Verse 1.0.  She has been in a funk since she got back but did say she loved it even with its flaws.  So…… I thought it was a good time to get her shots and teeth cleaned before the wedding - shots are done but teeth are next week.  The only one she hates more than bad pumpernickel bread or me is the Vet.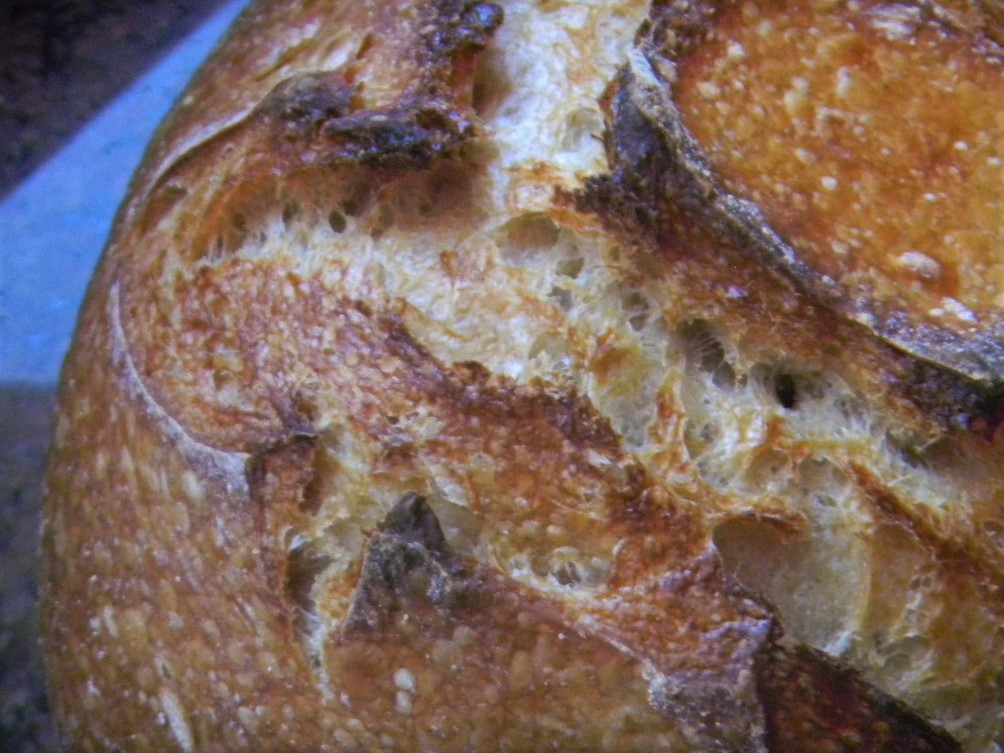 All I have to do is say let's go to the Vet and she does a nose rip on me.  She is still too fast for me at 13 but she will get it back in spades when they clean her teeth.  She won't let anyone brush her teeth and bites anyone who tries.  This is what she gets as a result - 500 bucks of pure hell.  At least they knock her out so she doesn't remember too much if it.  It is fun messing with her while she is still loopy.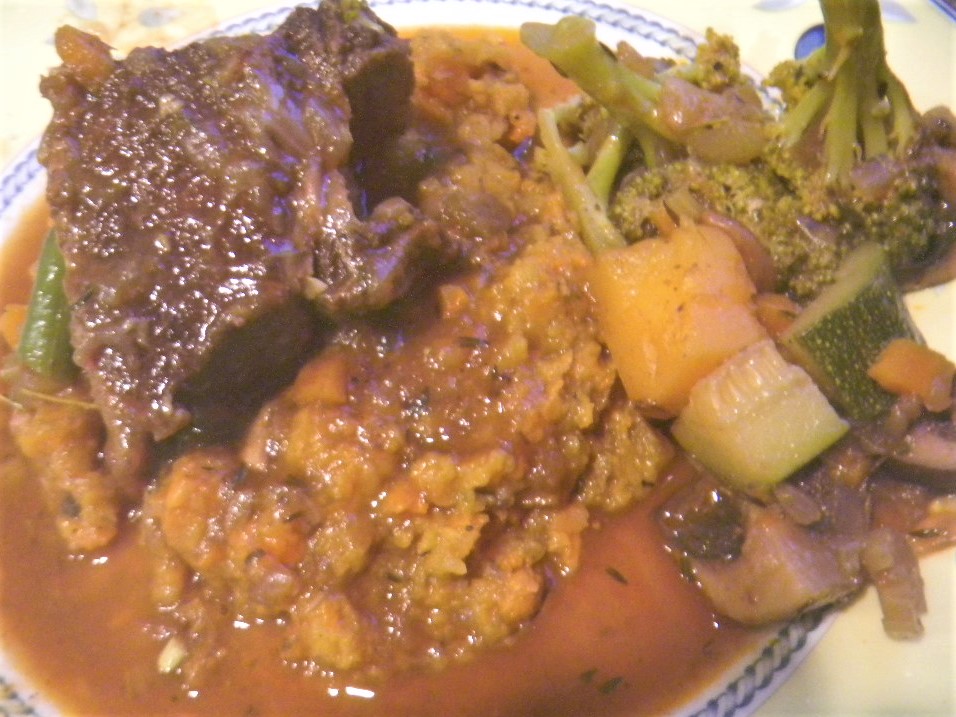 Short Ribs on butternut squash, carrot and sweet potato mash and St Louis Ribs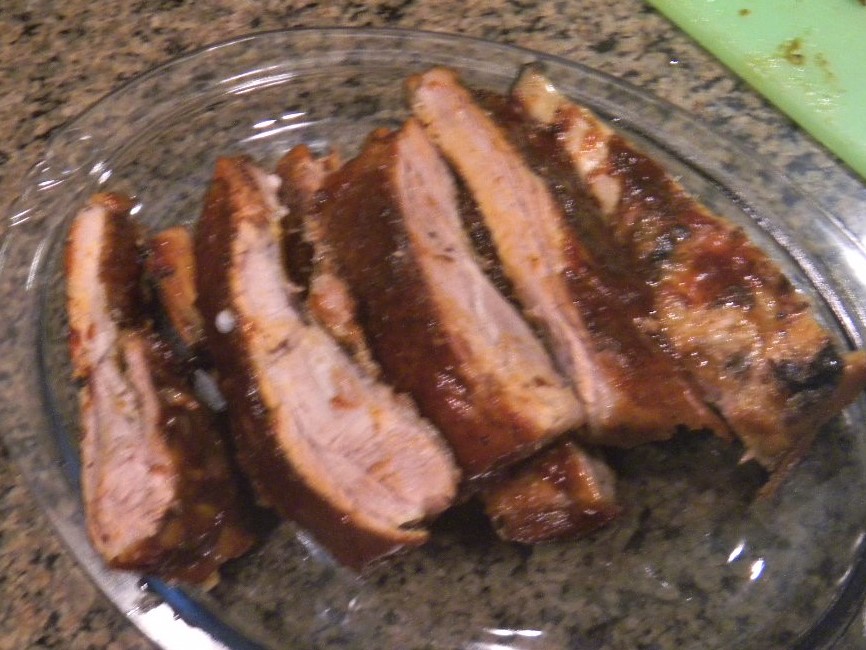 The 100% hydration levain contained all the whole grains and was single stage, stirred twice, over 16 hours.  It had more than peeked when it hit the mix.  3 sets of slap and folds over 1.5 hours and 2 hours of bulk were perfect before shaping and placing it in the rice floured basket.  Then in the fridge it went for the snooze.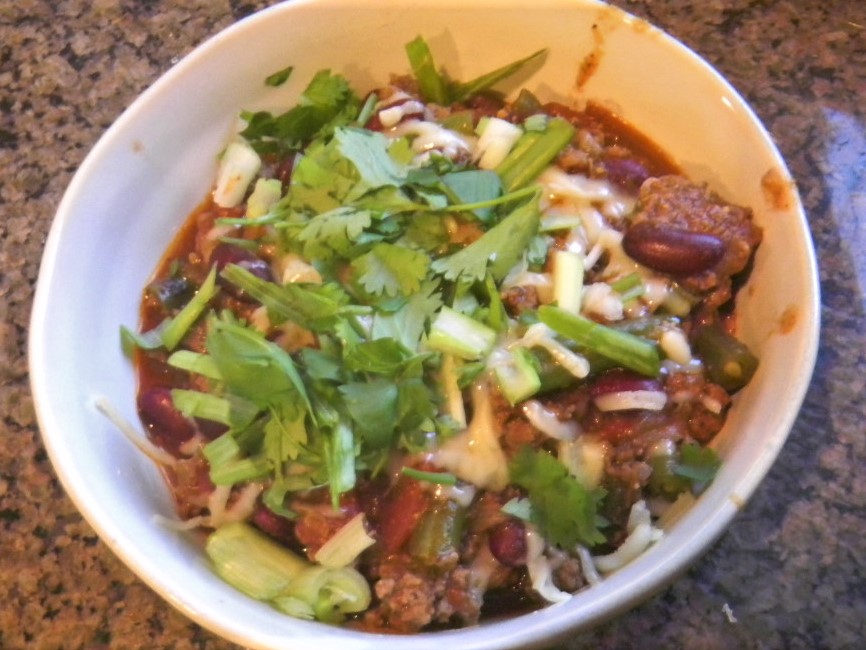 Green Chili Pork Stew and never eat soup out of can or Ramen when you can male your own chicken noodle soup from scratch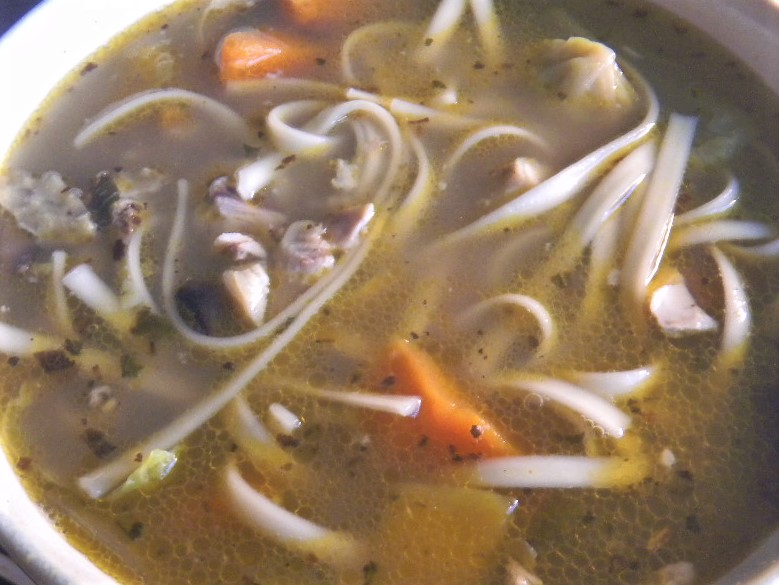 It looked a little low so t sat in the counter to puff itself up before unmolding, slashing and going into the 500 F DO for 20 minutes of stream.  Then it got 16 minutes of dry fan heat at 425F when it read 209.5 F and deemed done by Lucy.  It was a bit bolder than usual but we like it bolder.
It blistered, Sprang and bloomed well and it is nice looking loaf for sure.  We wrapped it in plastic after it cooled and let it sit till the next morning because SD always tastes better the next day and toasted.  This is about as good a SFSD you will ever eat and we like it a lot.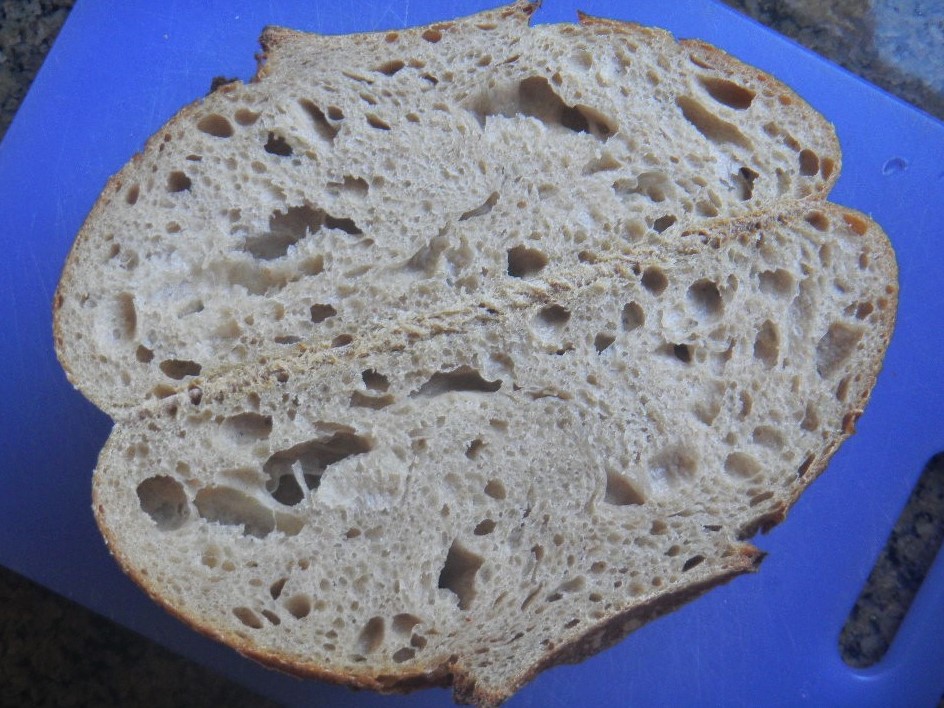 The crust is the best but the crumb is tasty, soft and moist too. Made a great open face, breakfast sandwich toasted with butter, homemade jam, melted Colby cheese, hot Smithfield breakfast sausage and an egg on top.  Just delicious and way better than anything you can buy at Mickey D's.  Had a P & J for lunch.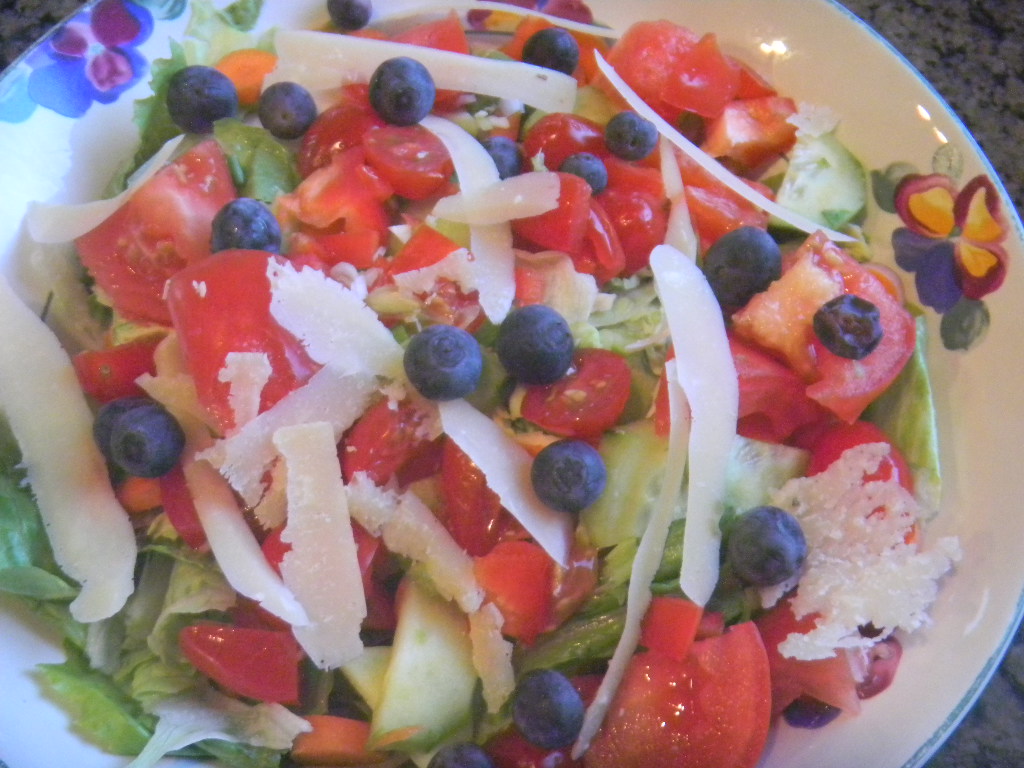 And Lucy reminds us all to never, ever forget the salads