September 30, 2017 - 1:38pm
Lucy Finally Returns with a 20% Whole 9 Grain SF Sourdough
We have been from TFL for months and months.  My daughter said I had to lose weight for her wedding and my doctor, the evil one, said I had to quit the carbs and start exercising again because my A1C was 7.1 and the sugar was out of control.  So…. no bread allowed.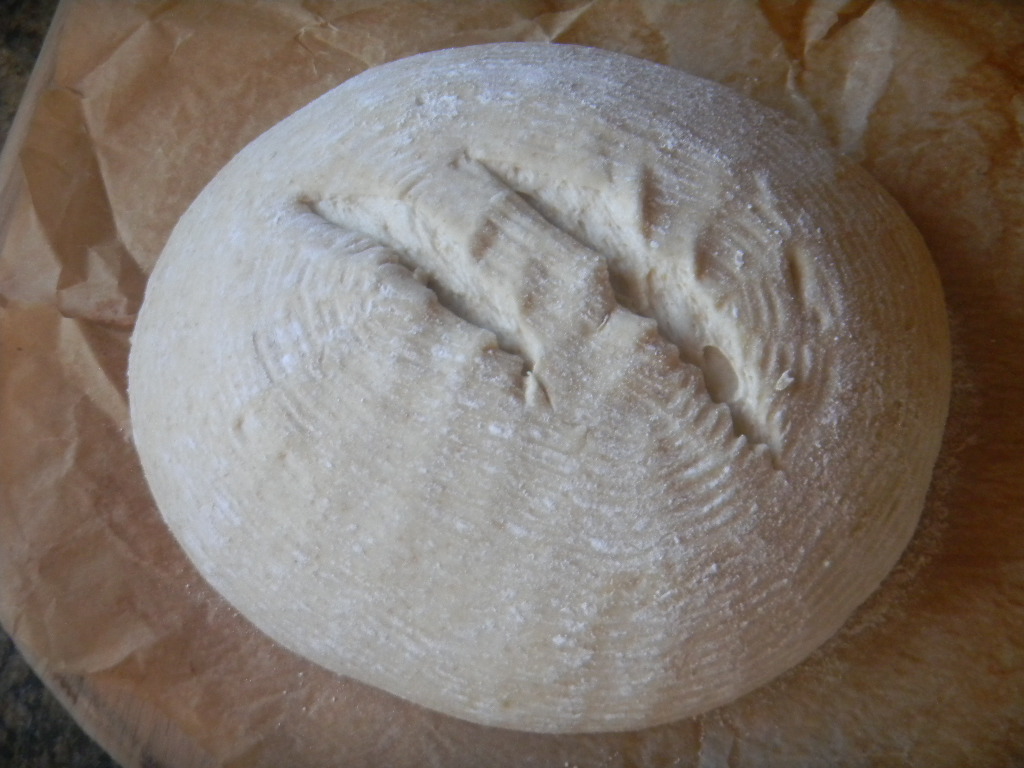 I started swimming every day on his recommendations and now I am walking too.  The pool is getting cold and in about another week it will have to be all walking.  I only lost 3 pounds but the fat was turned into muscle and now my A1C is 6.4 – about as good as it can get for a type 2 diabetic not on insulin.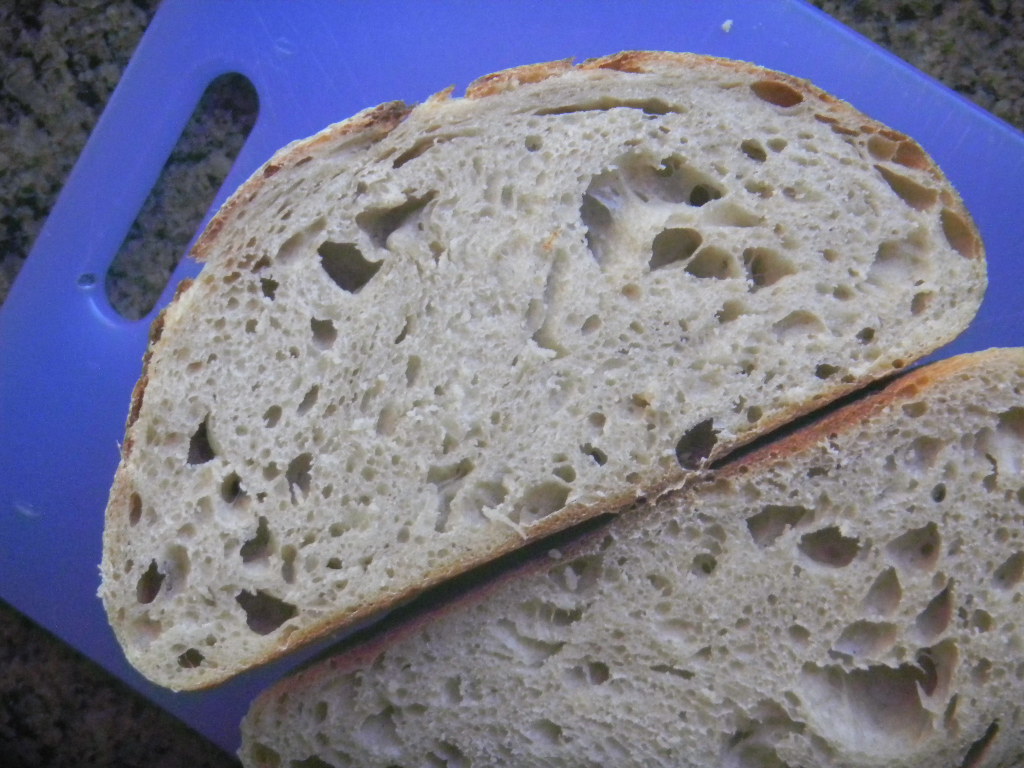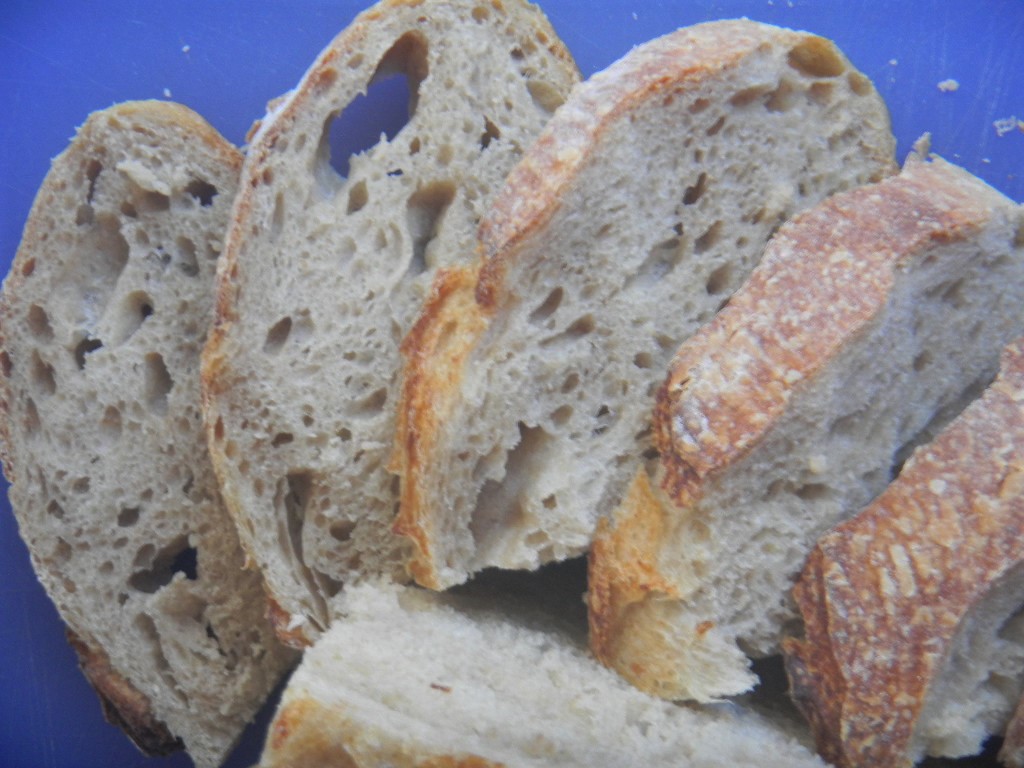 I knew if I logged into TFL I would be tempted, so I just stayed away.  But, all is well now and I baked my first loaf of bread in month yesterday.  I am amazed at how many of you were worried about me and sent me messages.  The folks here are so kind.  I will read them this week and get back to all of you.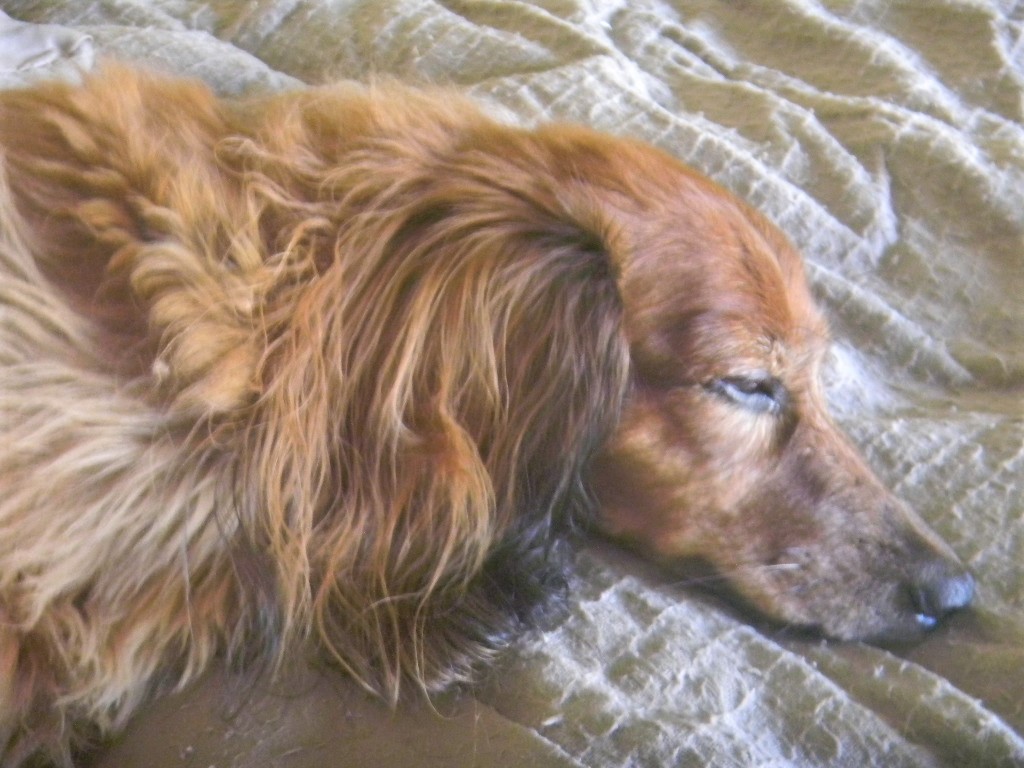 There's the Girl Baby!
This bread is our favorite SF style SD.  20%, 9 whole grains:  Kamut, spelt, barley, oat, red and white wheat, rye, emmer and Einkorn in equal amounts.  The rest is half LaFama AP and Smart and Final high gluten to make a sort of home made bread flour.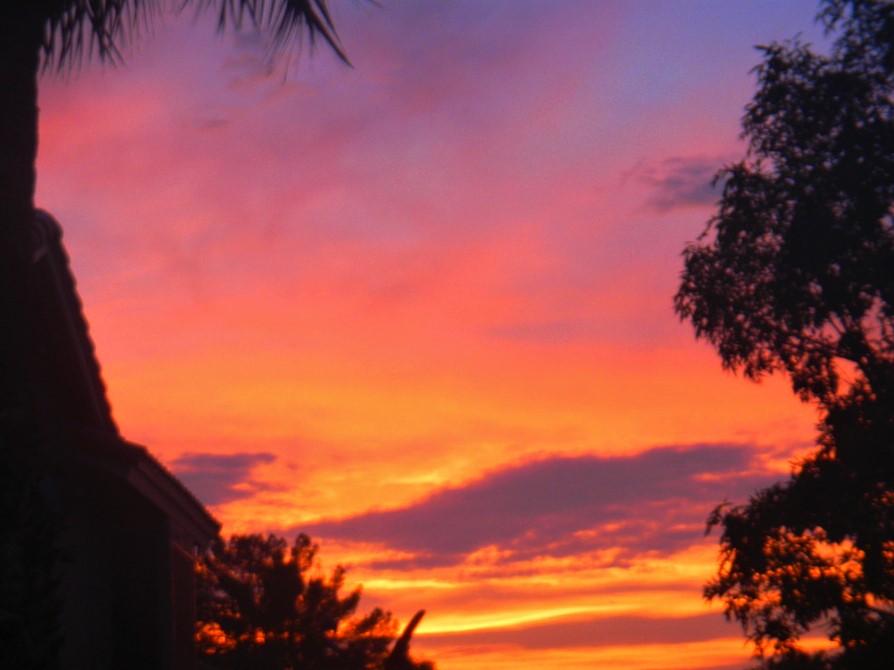 Monsoon has come and gone.
We used all the whole grains in the levain and so it was 20% prefermented flour at 100% hydration - about twice as much as we would normally use.  We got started on Thursday and knew we would not have enough time to get the bread baked before my wife got home on Friday evening from work.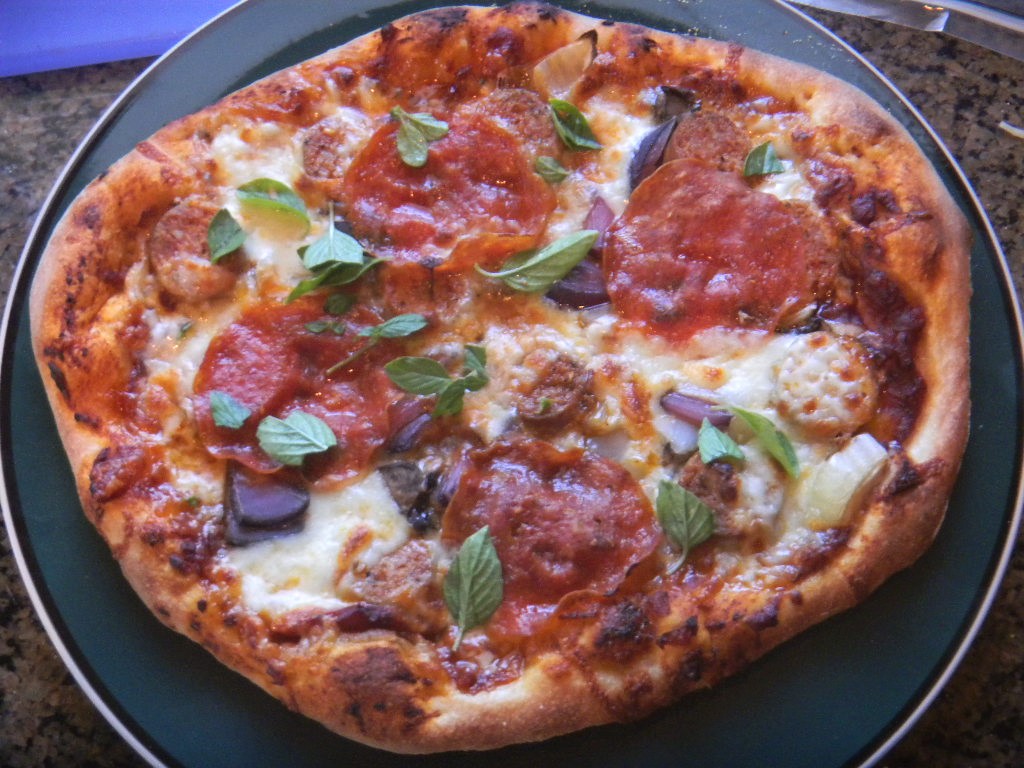 Made pizza once.  Smoked onion, smoked mushroom and smoked sausage with fresh mozzarella, pepperoni, spicy tomato sauce and Parmesan with freshbasil for garnish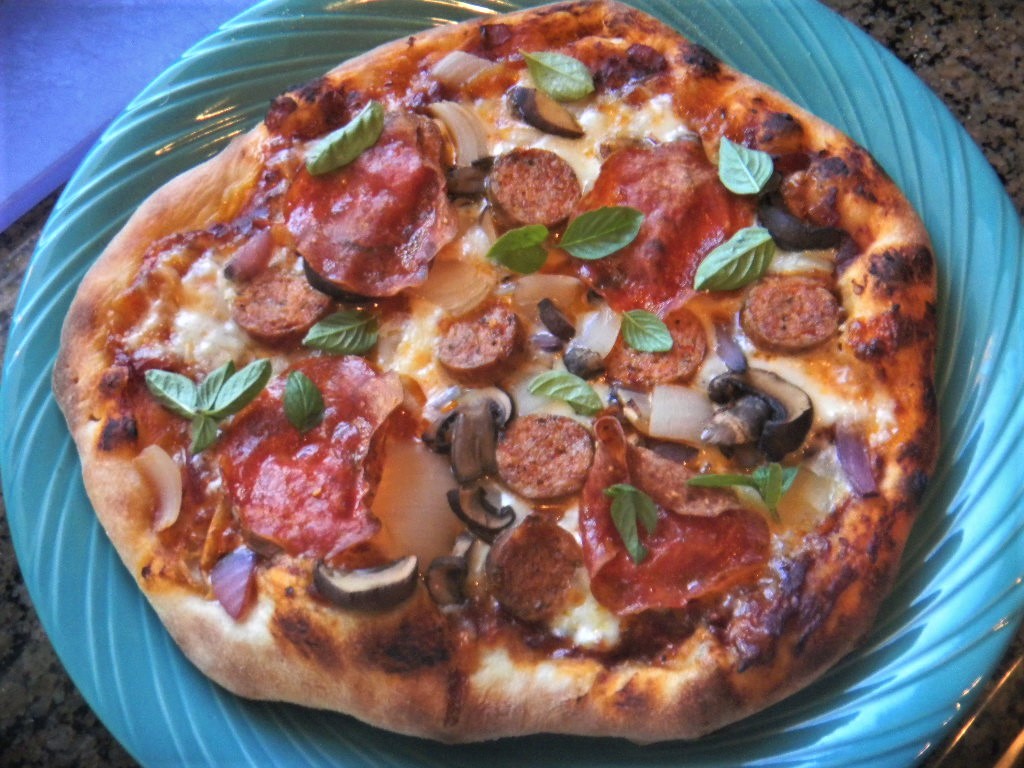 This was a 1 stage levain that sat at room temperature 82 F for 20 hours.  We stirred it every 6 hours and it doubled 2 hours after the 3rd stirring at the 18 hour mark.  The rye NMNF starter had not been touched in months and was stored at least 5 months in the fridge.  It is impossible to kill that thing but it was a bit slow.   I will refresh it in another month or so.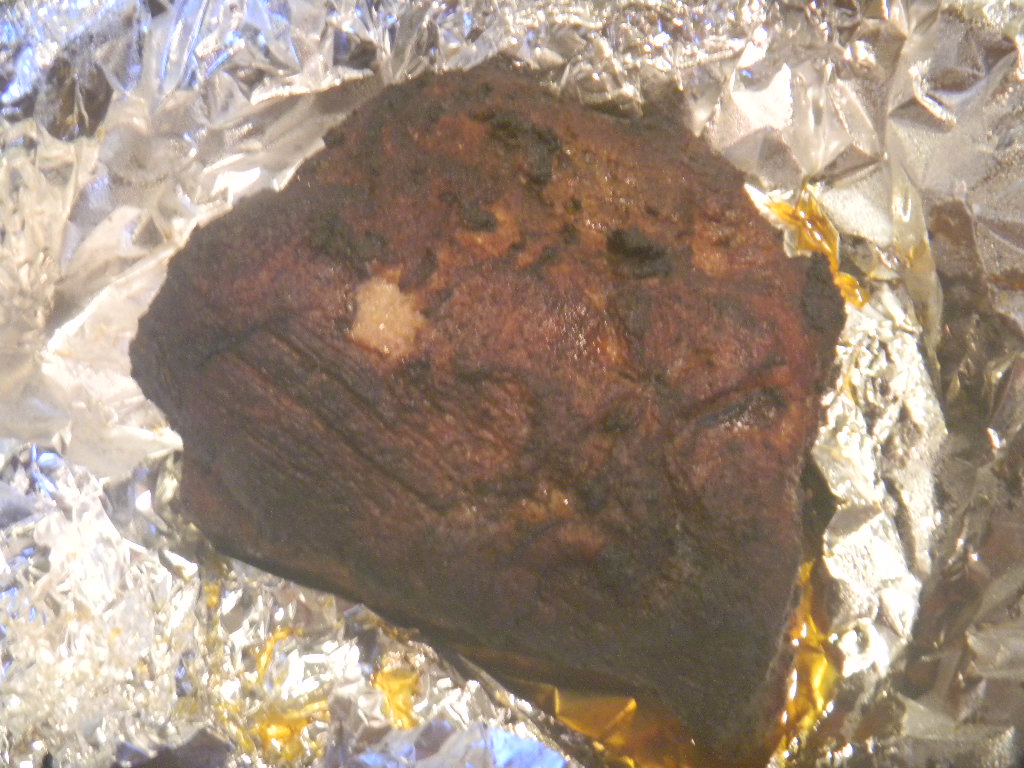 Made brioche buns once for smoked pulled pork.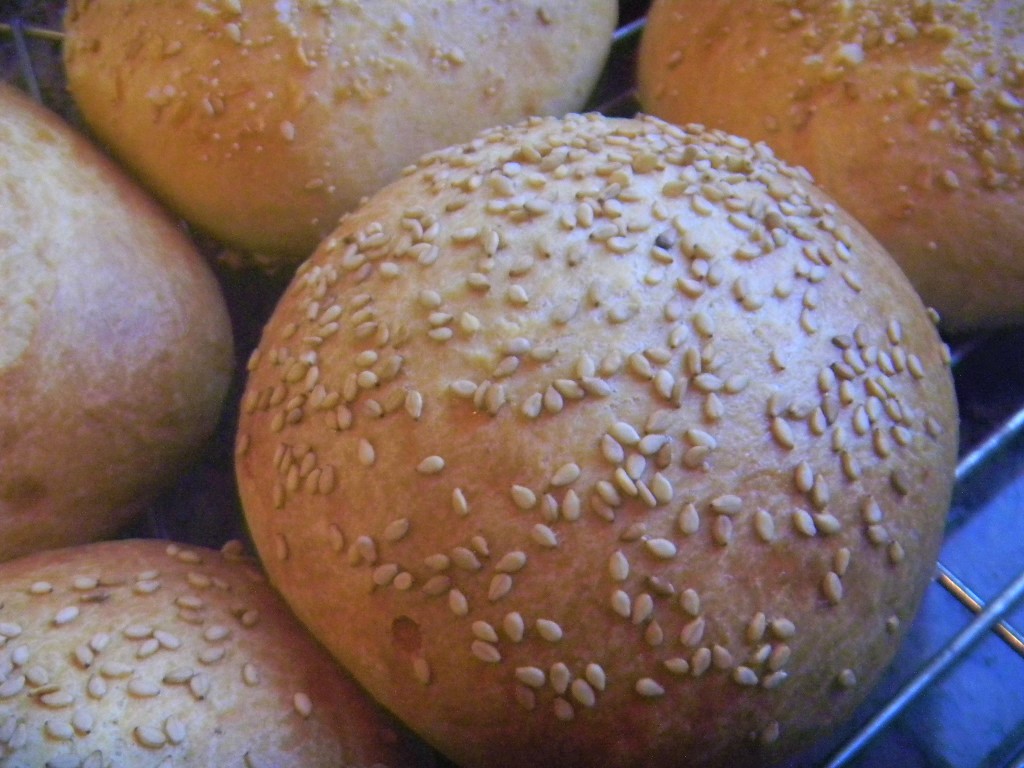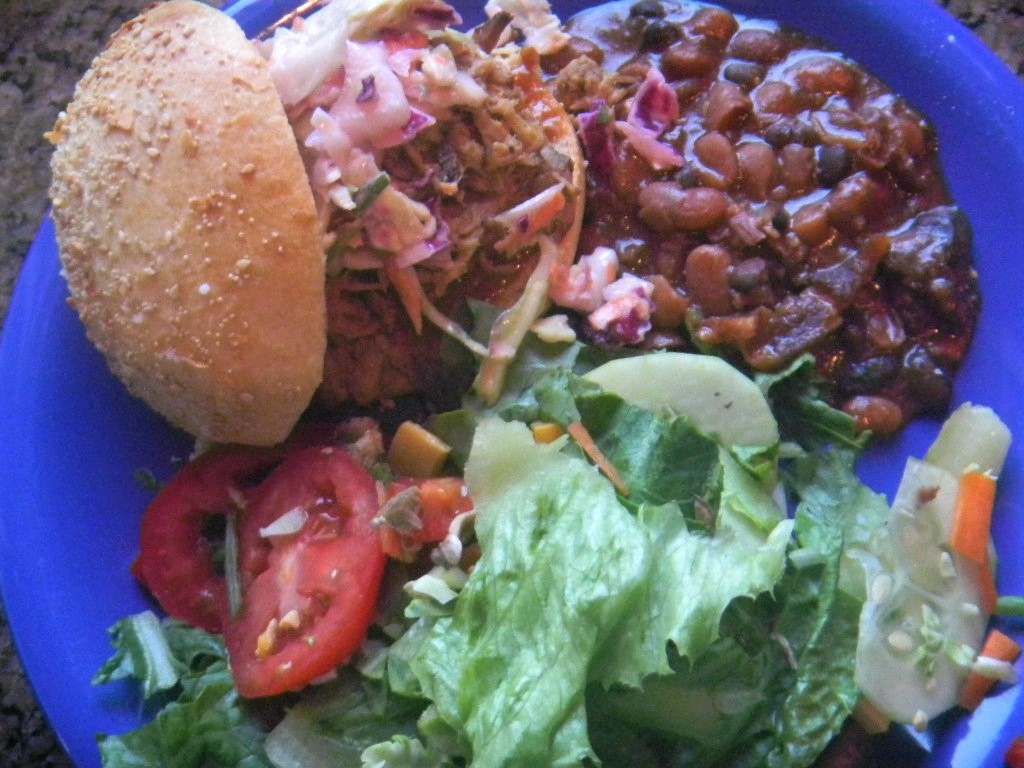 We autolyzed white flours with the dough water for 1 hour, bringing the total to 78% hydration with the Pink Himalayan sea salt sprinkled on top.  Once the levain hit the mix, we did 3 sets of slap and folds on 30 minute intervals of 60, 10 and 6 slaps.   We than let the dough sit for an hour and half to bulk ferment.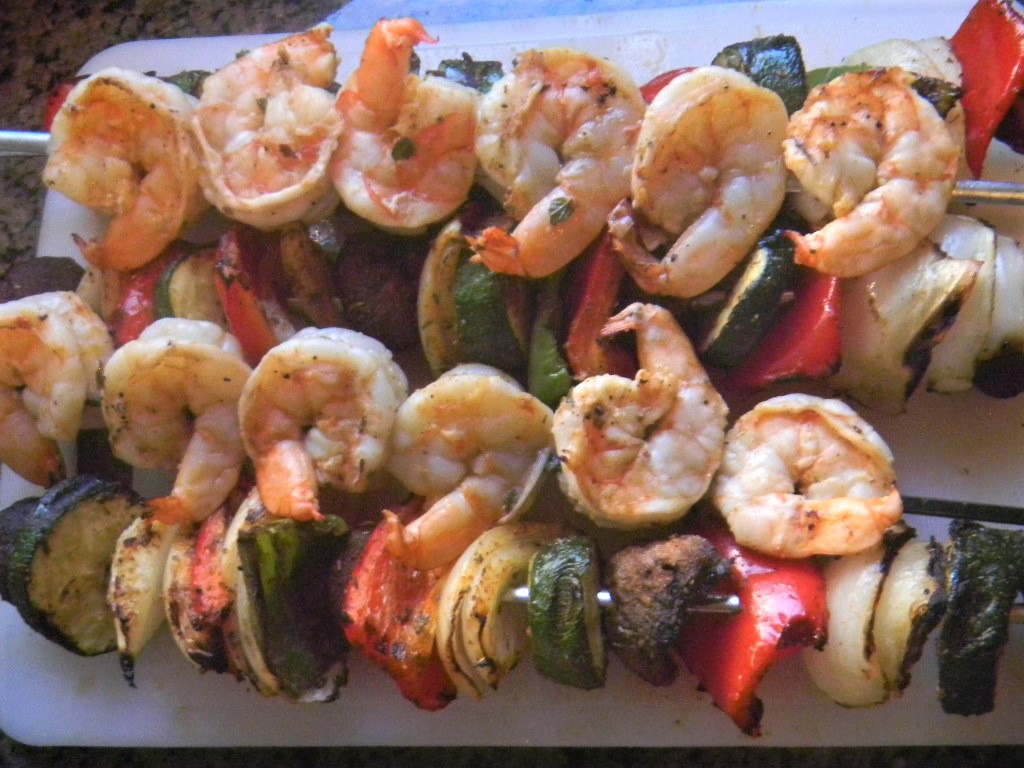 Shrimp Kabobs
We shaped it into a squat oval and placed it in the rice floured basket seam side up.  It was ready to go in the oven after an hour and half.  We unmolded it onto parchment on a peel, slashed it twice and slid it into the 500 F combo cooker for 20 minutes of steam at 450 F.
We love Ahi Tuna
When the lid came off it liked like it was a bit under proofed because the spring and bloom were killer.  We turned the oven down to 425 F, convection this time, and it was at 208 F after 18 more minutes of lid off baking.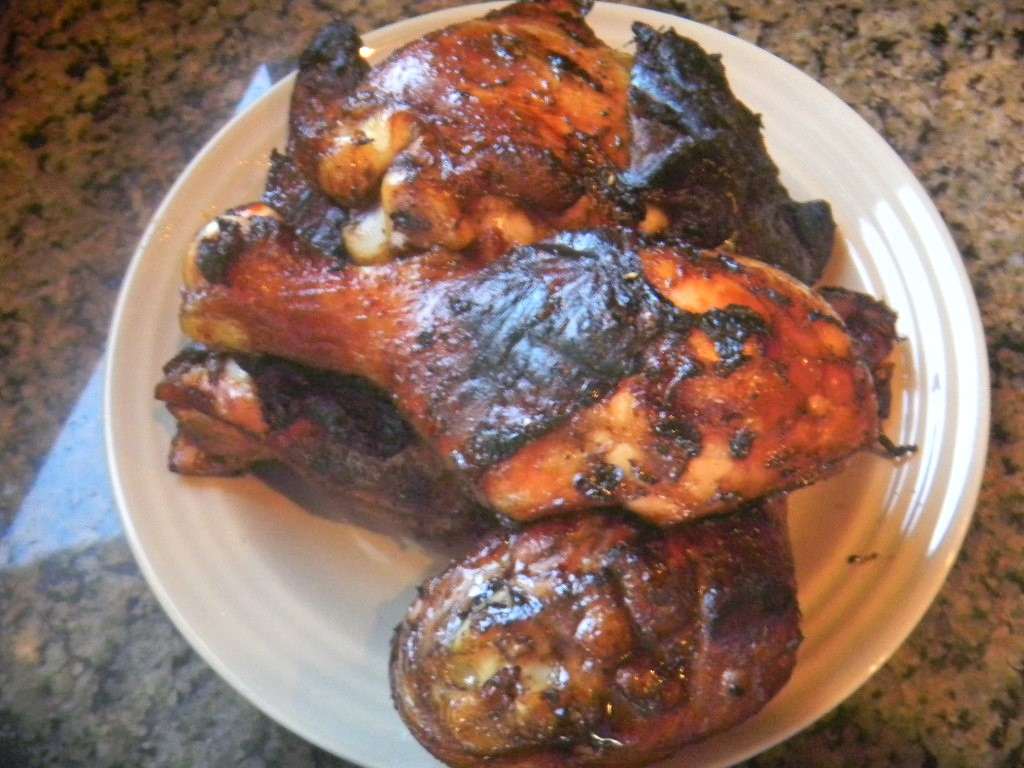 Smoked Chicken
We didn't slice it this morning's breakfast open faced sandwich of 1/2 slice of toast, butter, home made jam, melted pepperjack cheese, hot sausage and fried egg on top with a side of melon.  It was fairly open, moist, soft and sour – just the way we like it.  Ahhhh…… to have home made SFSD bread again!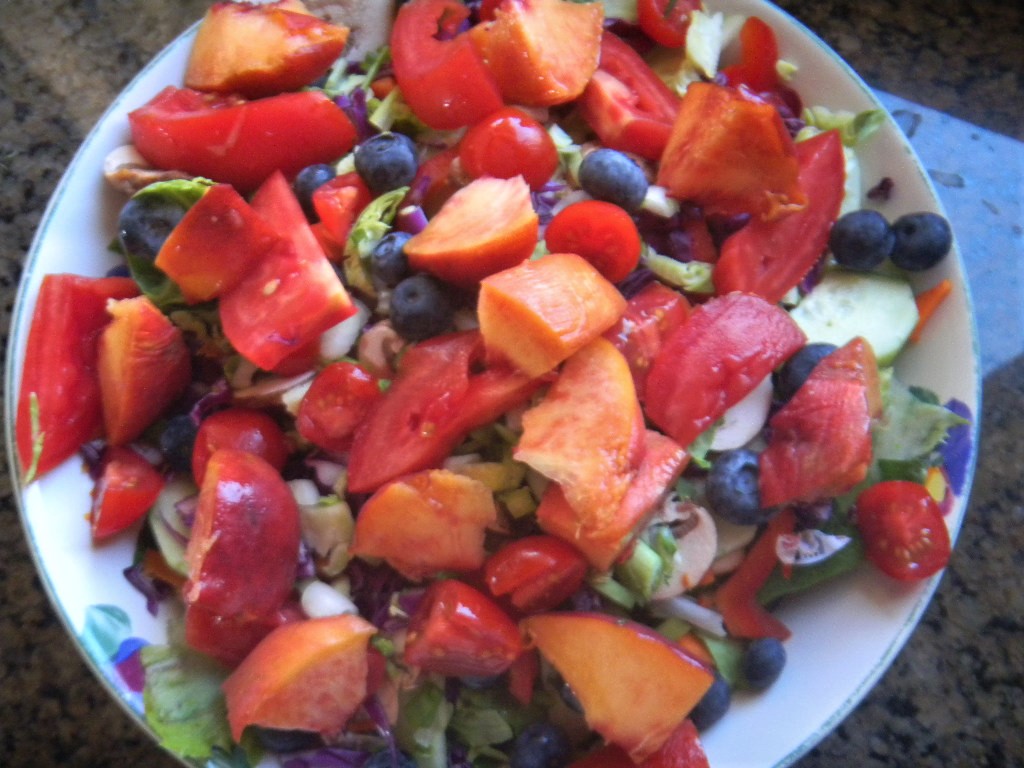 And Lucy has her thing for salads and breakfast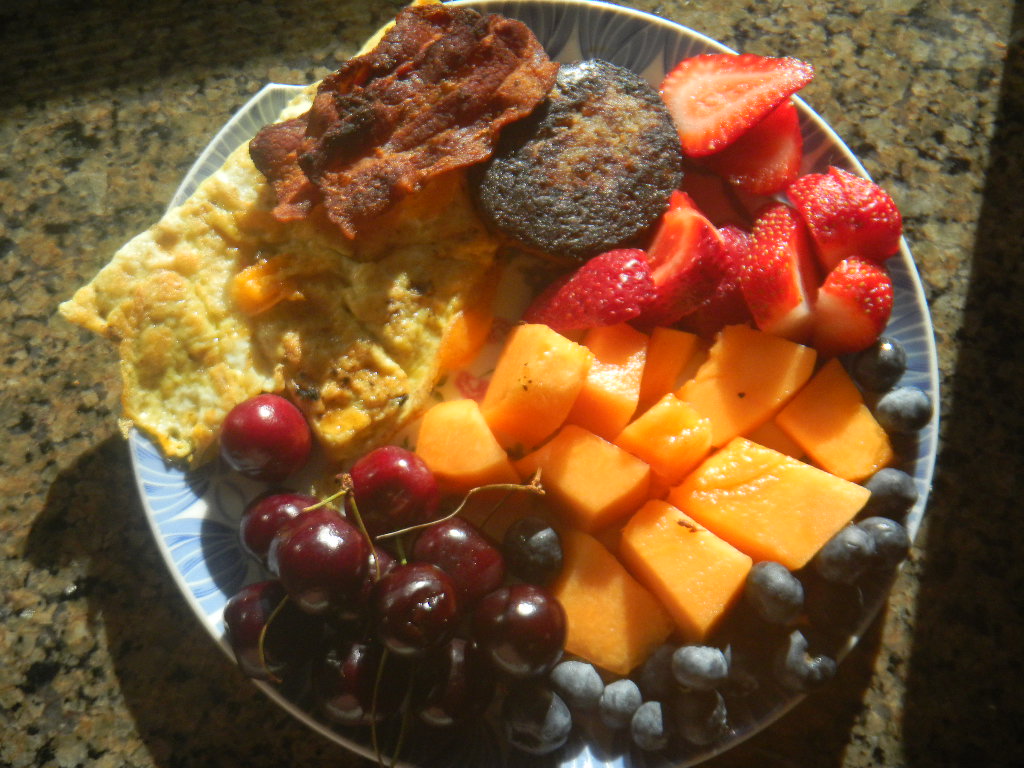 Lucy is also fine and trying to sleep day away as usual.