September 19, 2017 - 1:10pm
Hobart Kitchenaid K45 with fruit designs on metal band. Need help identifying age!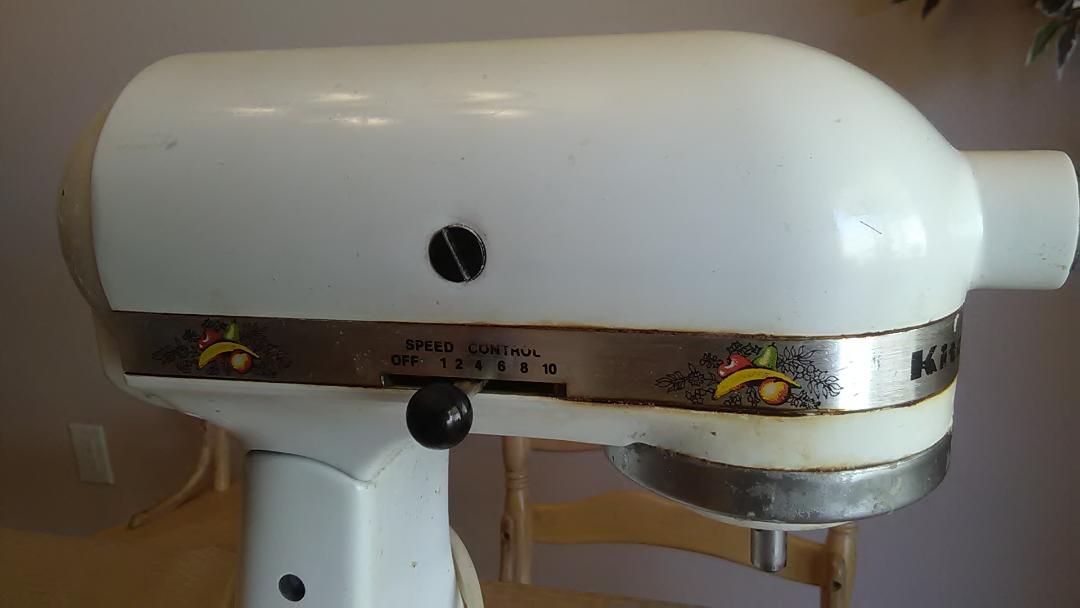 My grandmother gave me an old pedestal style Kitchenaid that is K45, says Hobart Co., Troy, Ohio. I can't find a serial number. It has fruit designs on the metal band behind the speed control. I have never seen this before, so I was hoping it might help to narrow down the year. The whisk is metal and the paddle and dough hook are white. the bowl has no lip. White 2 pronged cord. Anyone know approximately what year this was from? I need to replace the broken whisk.