September 4, 2017 - 7:20am
"Bread Buddy" Dough Calculator
I wrote a simple bread dough calculator web page that you can use on your phone or tablet. It can solve for flour weight, water weight, total weight and hydration with or without a starter/preferment.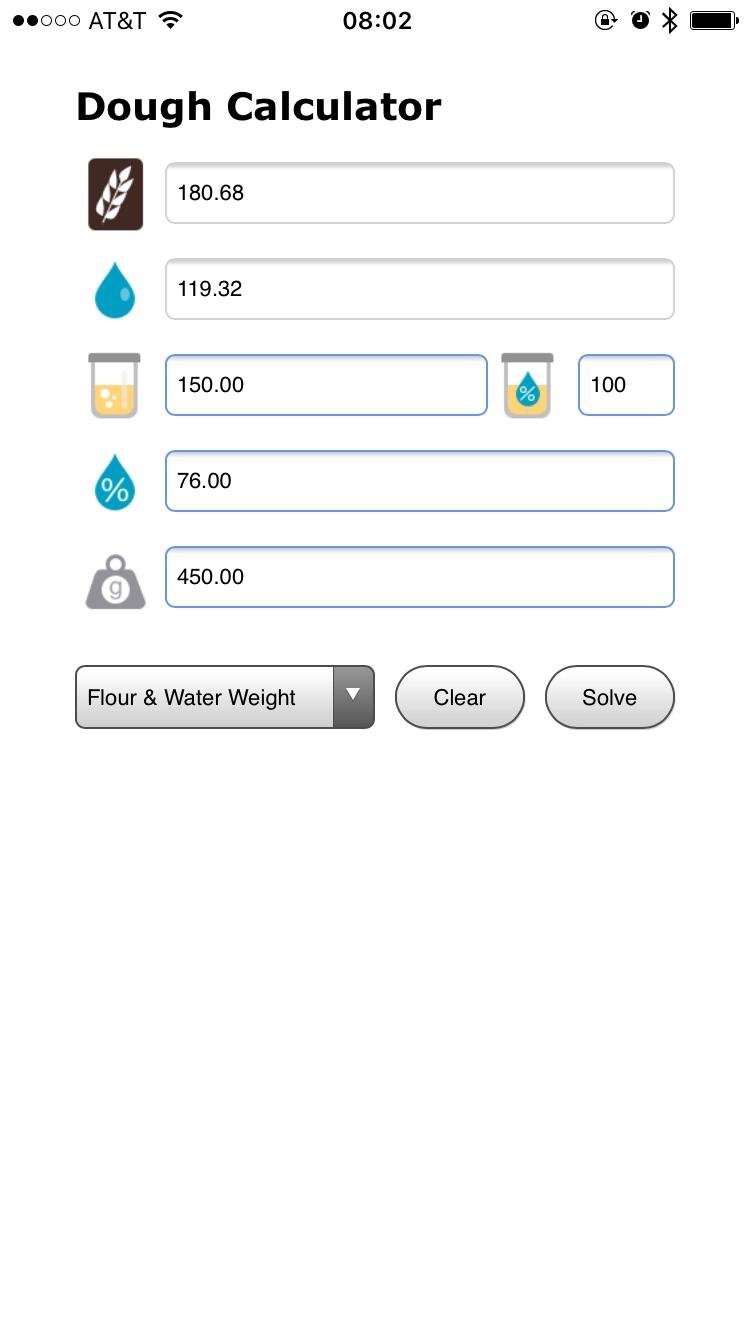 I use it almost every time I bake, so I thought I'd share. https://kallanreed.github.io/bread-buddy/index.html
In the picture I have 150g of 100% preferment and want to figure out how much flour and water I need to make a 450g loaf at 76% hydration. Select "Flour and Water" from the drop down, fill in the fields and click solve.
On iOS you can add it to your home screen and it looks just like a normal app.