August 15, 2017 - 10:41am
Tartine Olive Walnut Bread
Breaking this bread is tantamount to opening a holiday present. At least, it feels that way when I cut the bread. The abundant good eats: olives, walnuts, sunflower seeds, herbs de Provence, lemon zest, filled the interior to the rim, are what make this bread sing. 
This Tartine olive walnut bread uses a young leaven (20% of flour weight) and 10% whole wheat flour. Nothing out of the ordinary. However, the big winner is with all the add-ins, especially the olives. Since the dough is quite wet, series of stretch-and-fold help to strengthen it. I sprinkled more sunflower seeds around the proofing basket to prevent the dough from sticking. The dough was retarded in the fridge overnight. I made a full recipe (see the cheat sheet below for details) and baked two large loaves in Dutch ovens (one round, one oval) in a preheated 500°F oven. Lower the oven temperature to 475°F as the loaves are loaded. Finally, bake for 15 minutes with the cover on and 20-25 minutes uncovered.
All the olives, nuts, seeds and herbs make for quite a substantial bread. The bread stands on its own with its fairly loud flavors. Like all good breads, serve up with some fine cheese and wine, nothing can be better!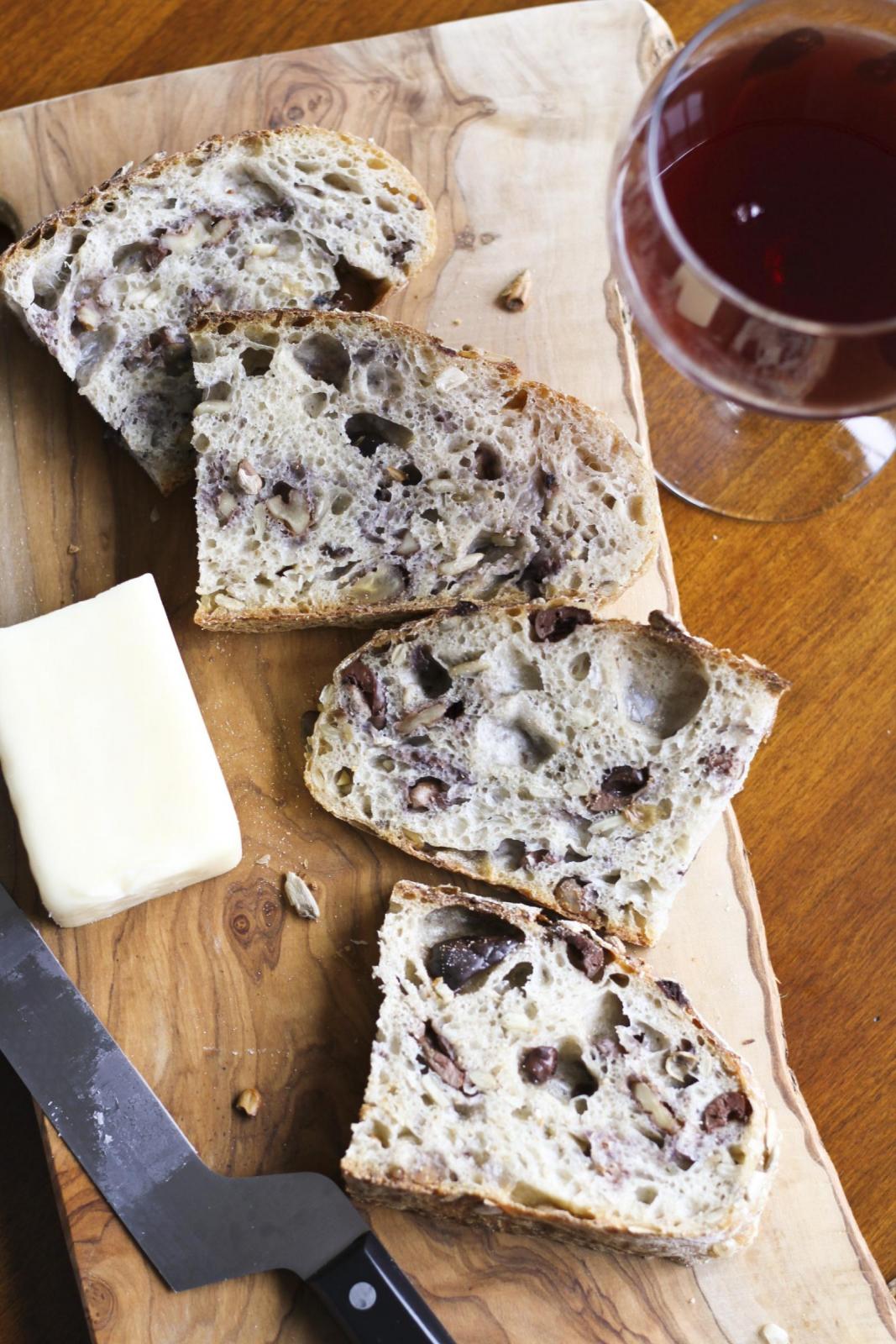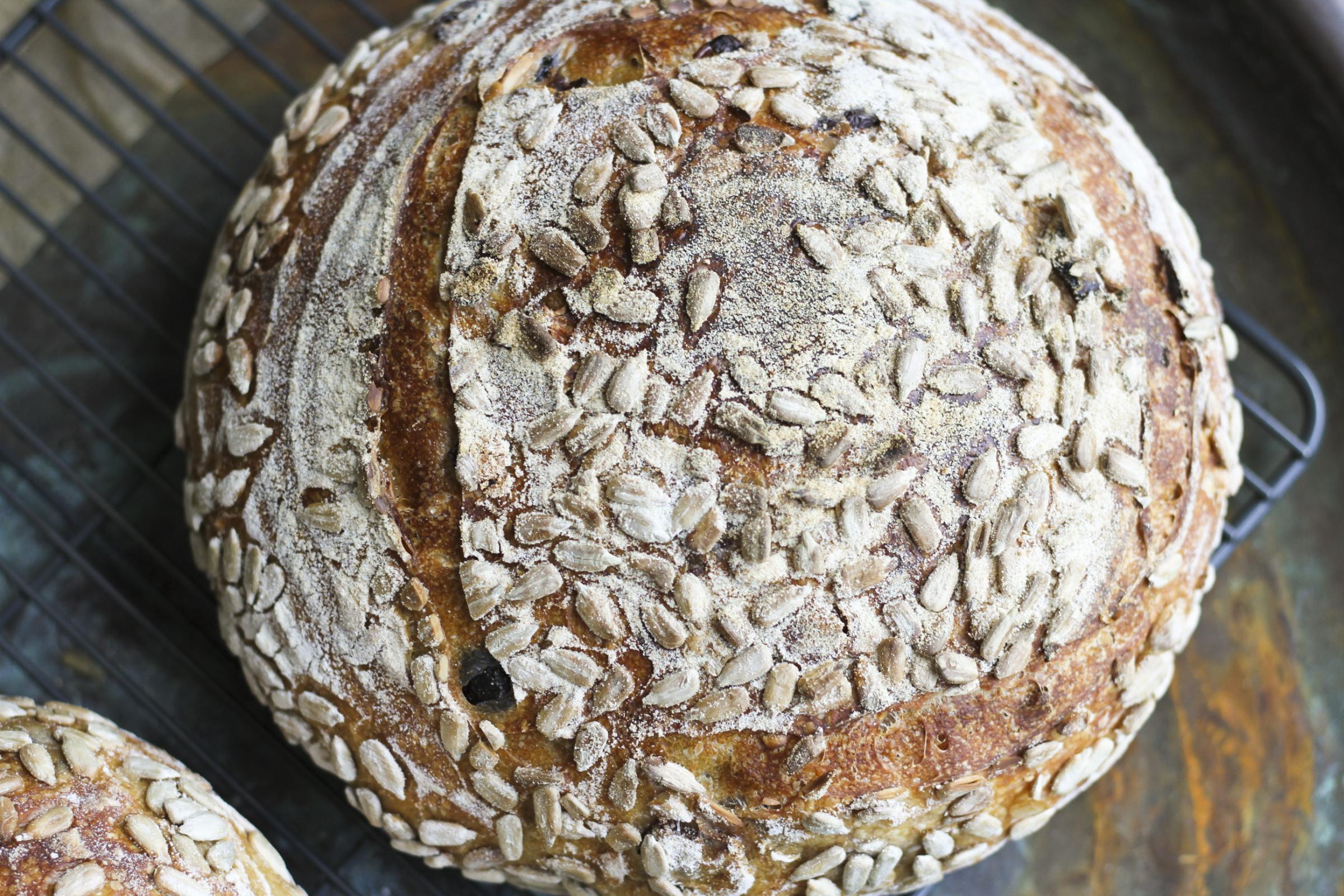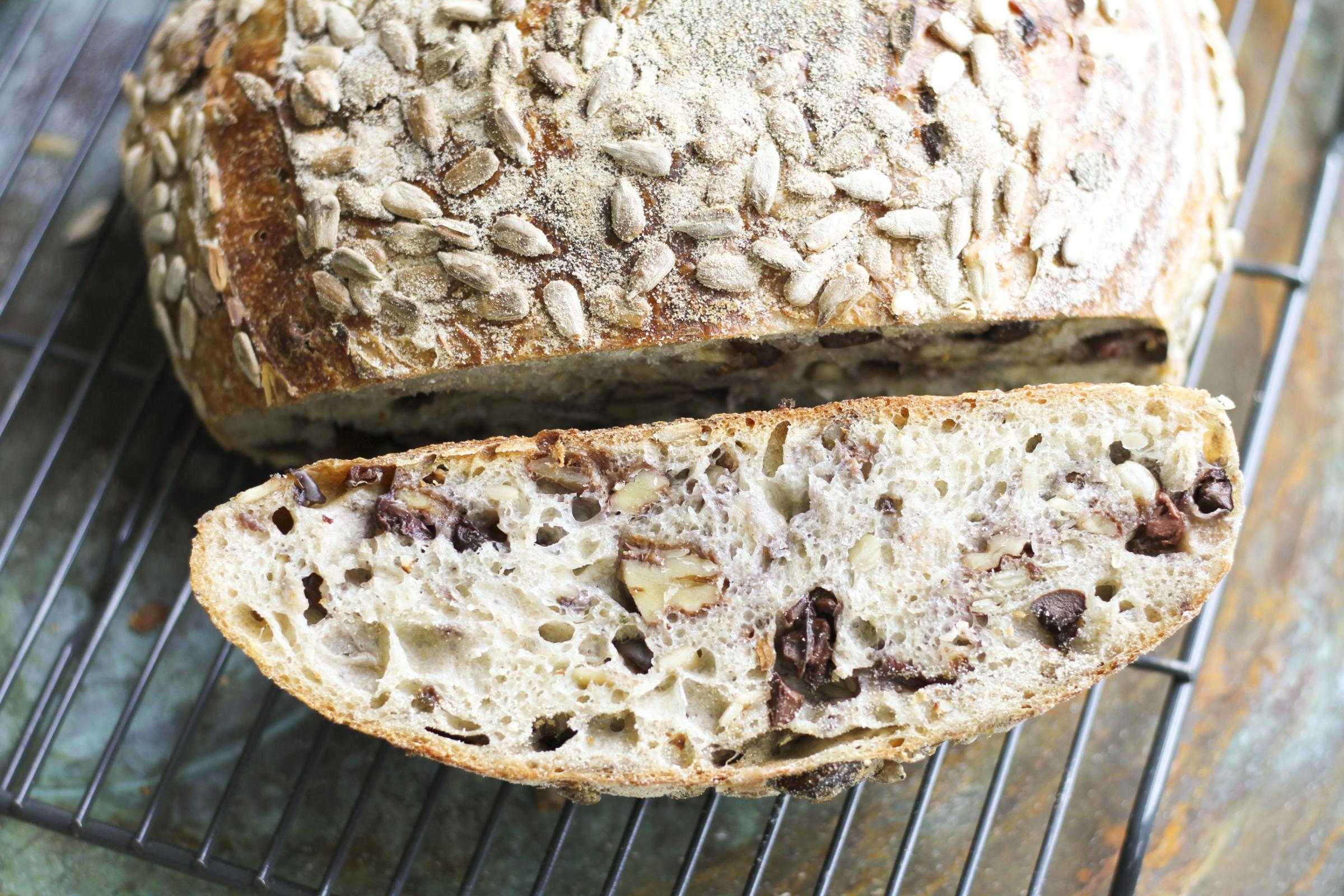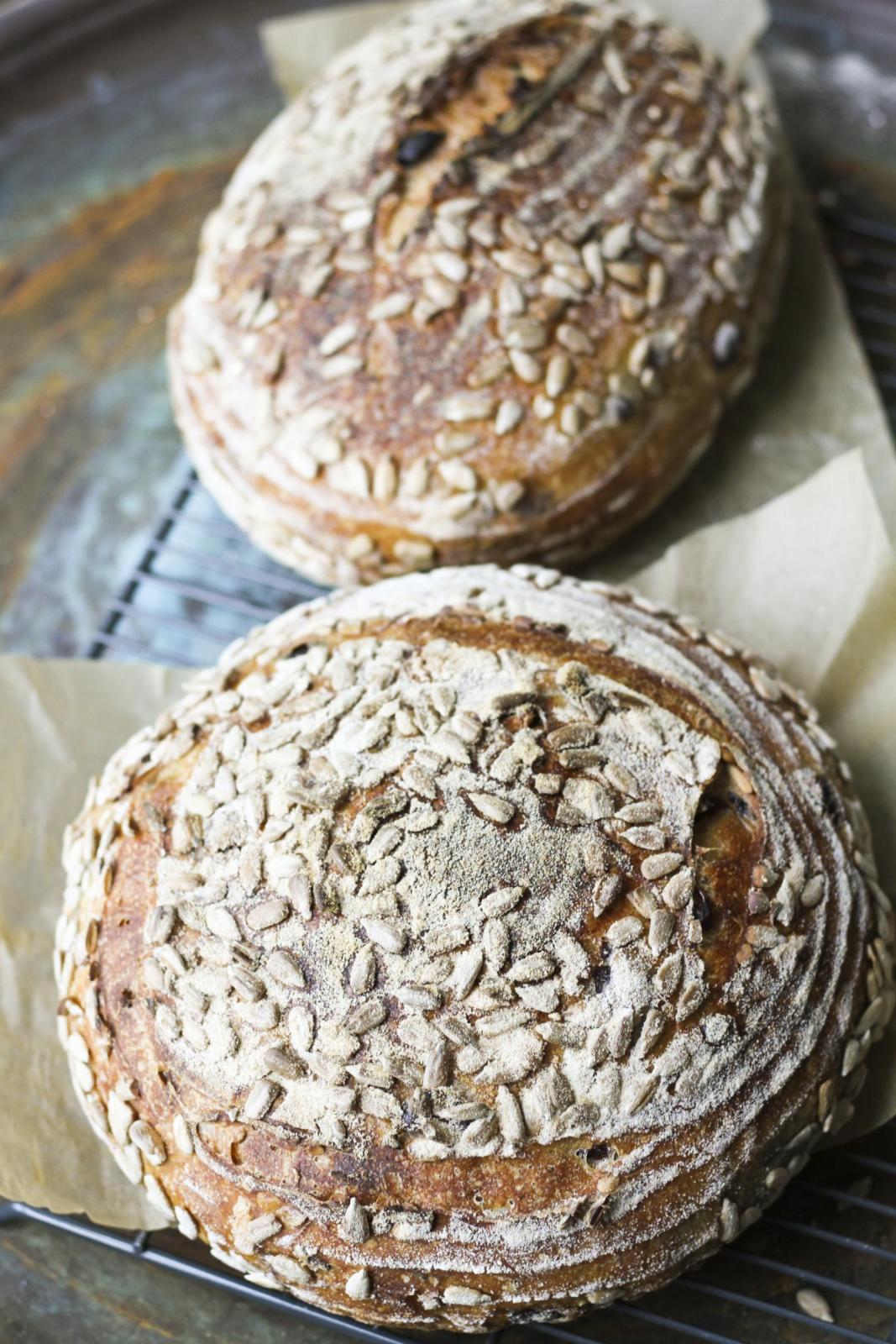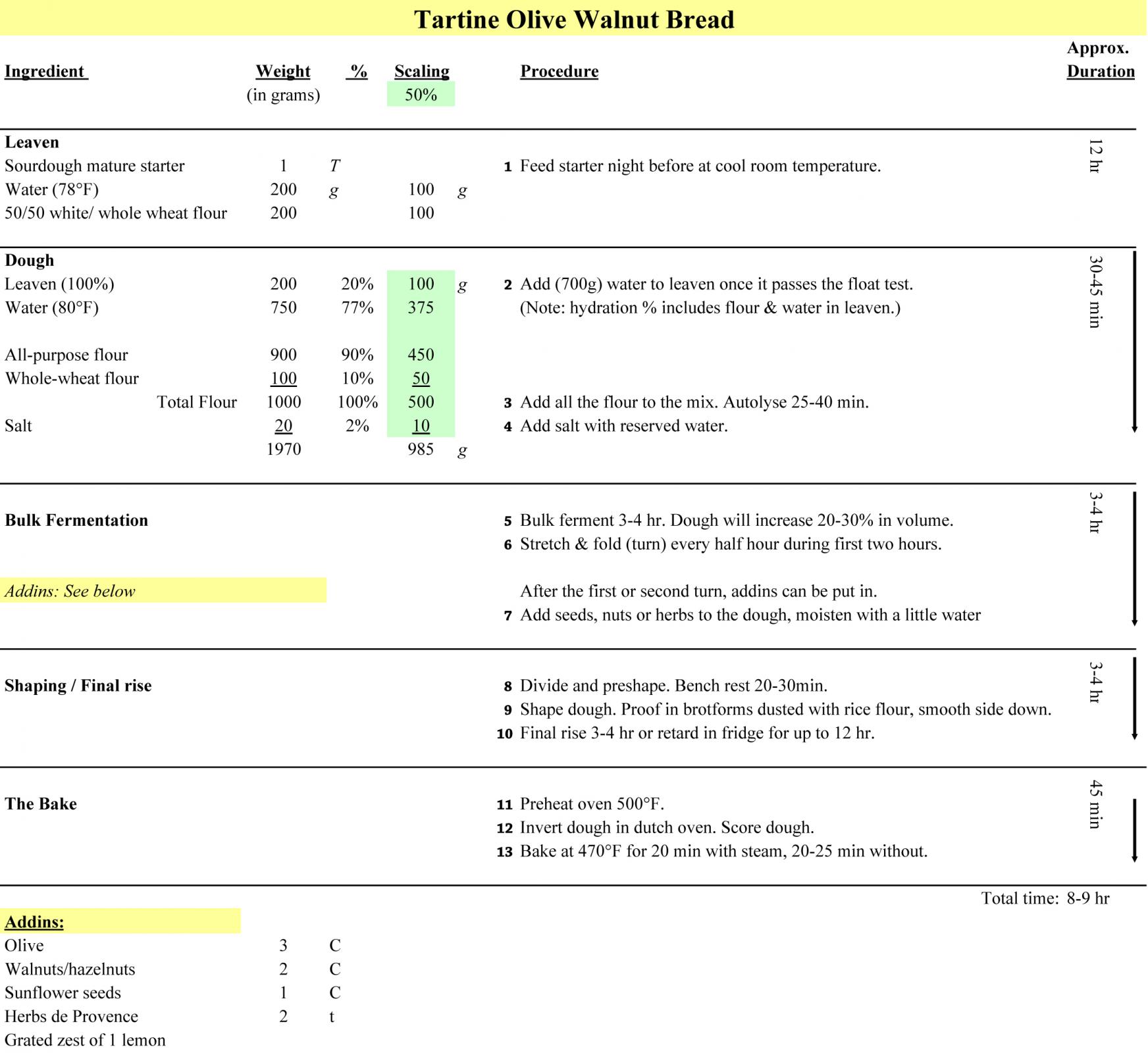 Adapted from Tartine Bread by Chad Robertson