Mini Oven White Sourdough
It has been over 117 F 3 days in row and today was the first break from the usual Late June heat in Phoenix -  only 113 F today.  So …..we took the mini oven outside for today's bake to keep the kitchen from going over 90 F.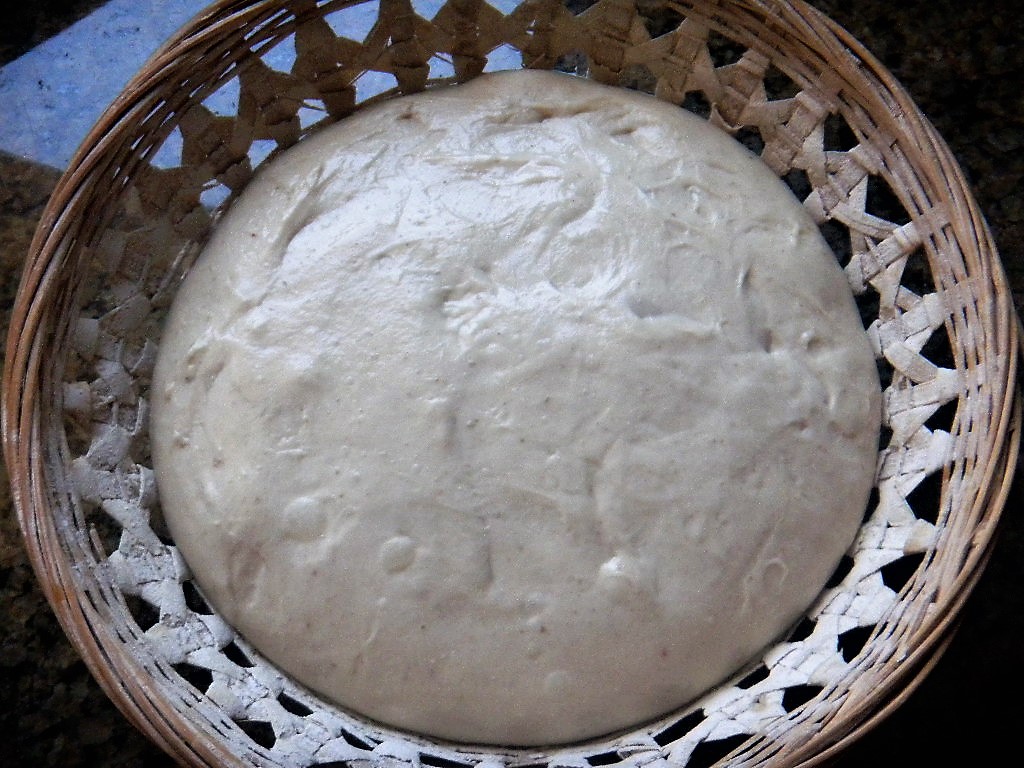 Nothing puts blisters on white bread like the mini oven and this one had some beauties.  The small space and ability to really crank up the steam is why we love the mini oven and look forward to summer patio baking even though it is so hot.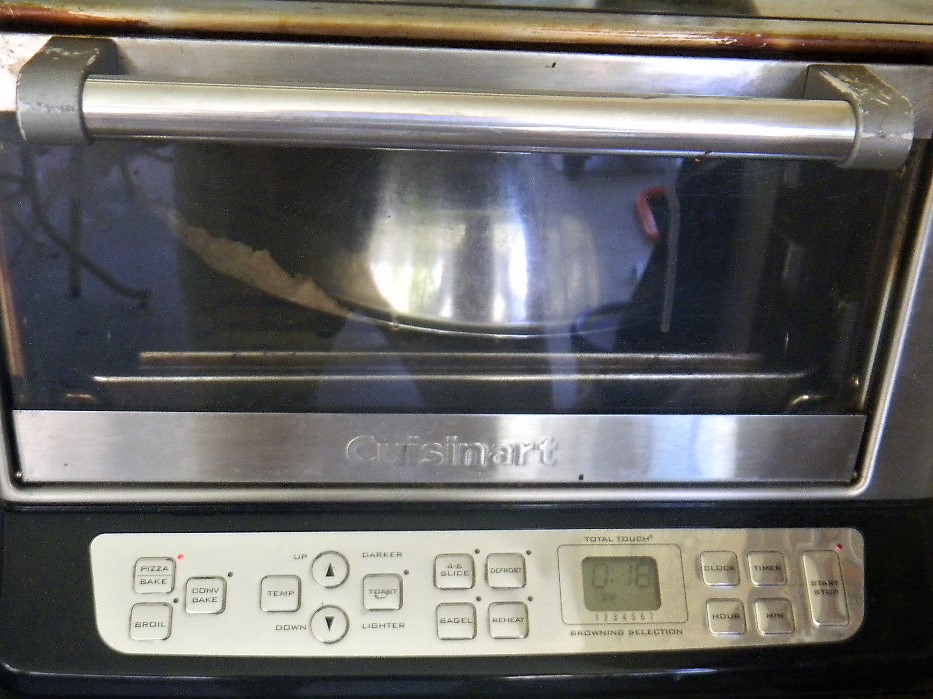 We have baked every kind of bread in the MO and have had success with all of them and this one was no exception.  We did a simple white SD bread that had exactly 6 g of whole grain rye in the NMNF starter and that was the entire amount of whole grains in this bread making it come in at 98.7% white flour.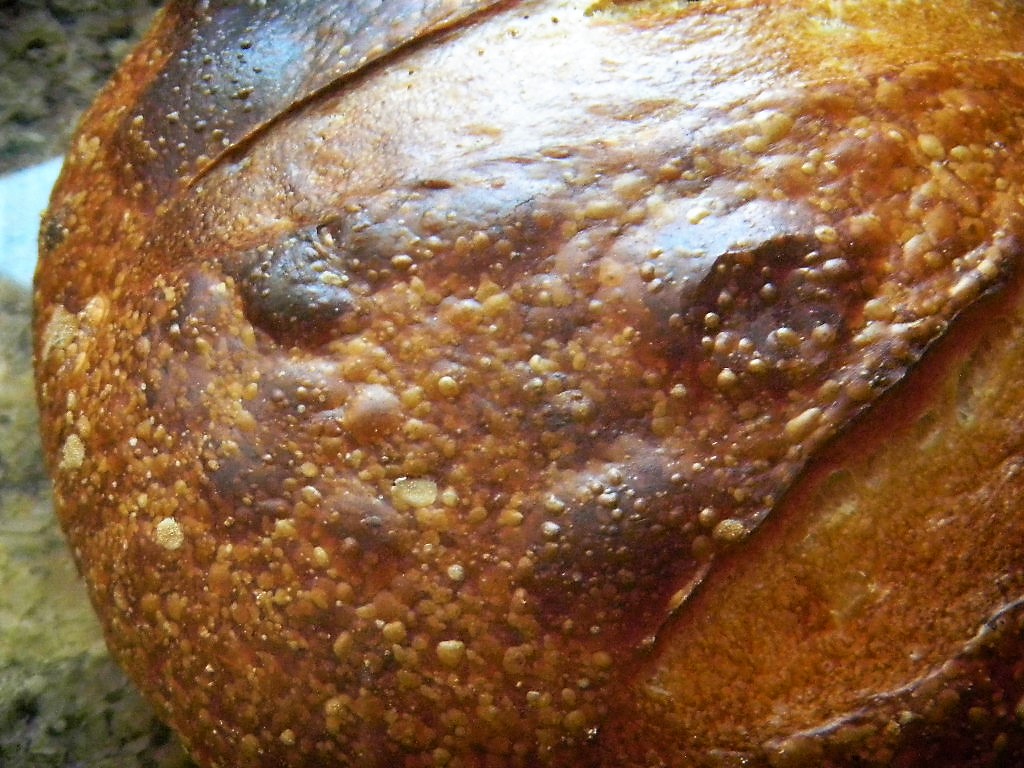 Half the white flour was Lafama AP and other half was Albertson's bread flour.  The levain was an 8 hour single stage affair that used 9% pre-fermented bread flour at 100% hydration. We autolyse the dough flour and water for 1 hour with the salt sprinkled on top and the overall hydration was 75%.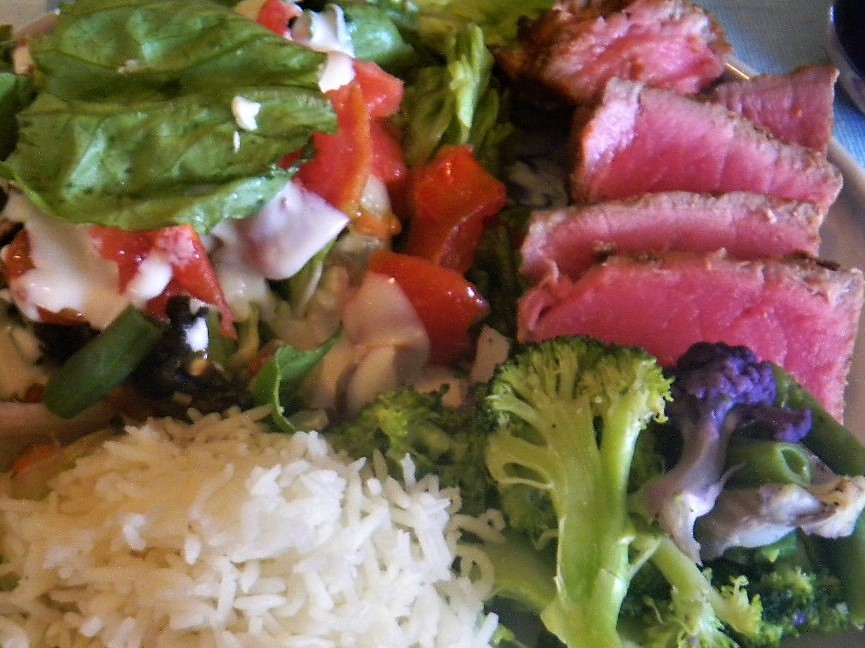 We love grilled tuna almost as much as ribs and sausage on the smoker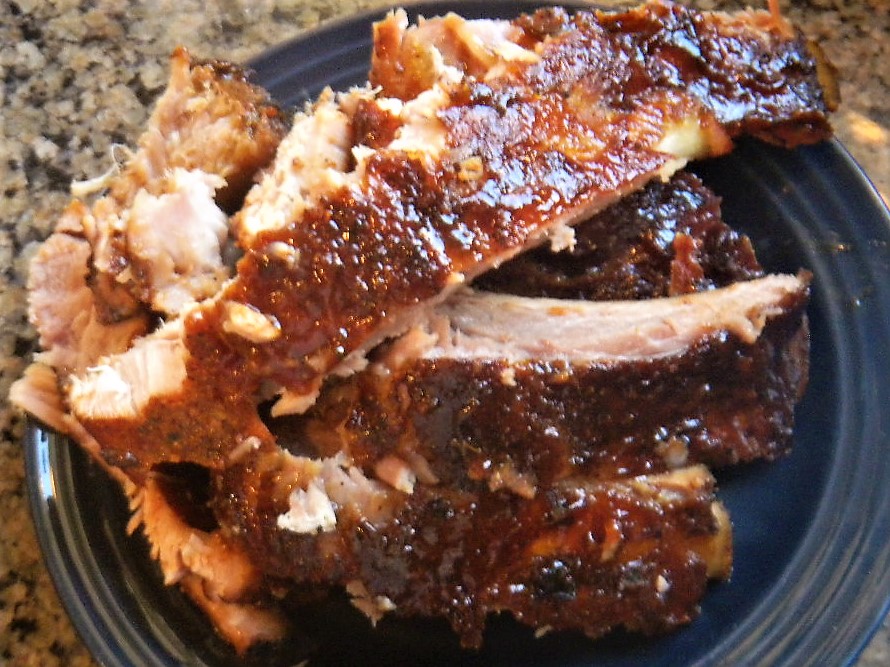 We did 4 sets of slap and folds on 50, 10, 6 and 4 slaps all on 30 minute intervals and then let the dough bulk ferment for 45 minutes before shaping and placing the dough in a rice floured basket seam side up. We then placed the basket in a plastic grocery bag and then into the fridge for a 12 hour retard.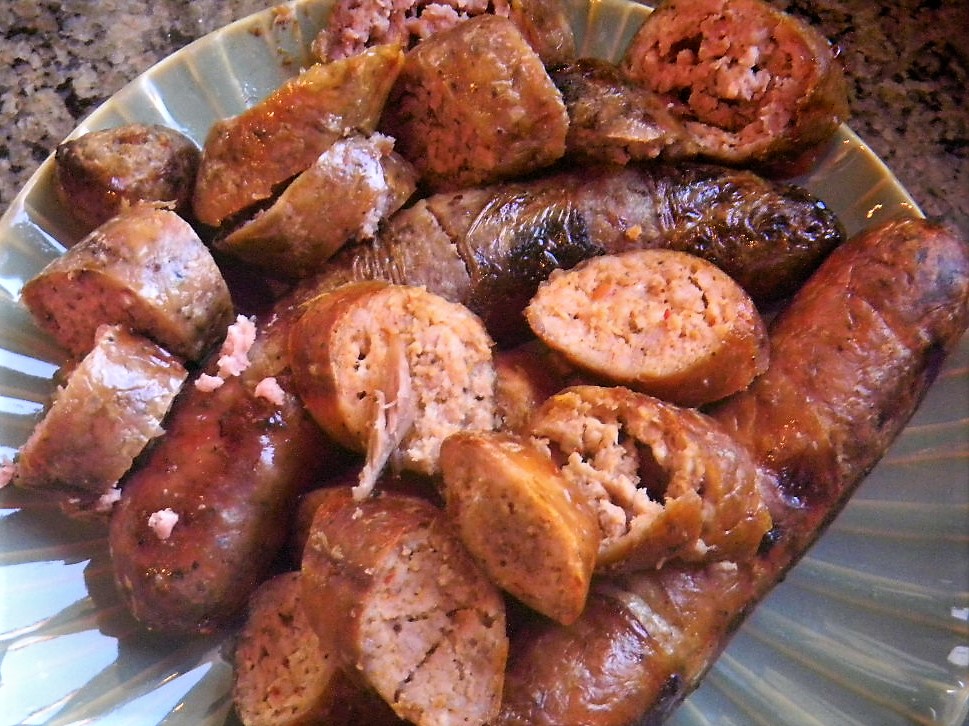 E let the dough warm up on the counter for 2 hours before firing up the MO to 500 F regular bake.  We unmolded the dough onto parchment on a peel and slashed it T-Rex style before loading it into the MO, covering it with the SS bowl and tossing cup of water into the broiler pan underneath.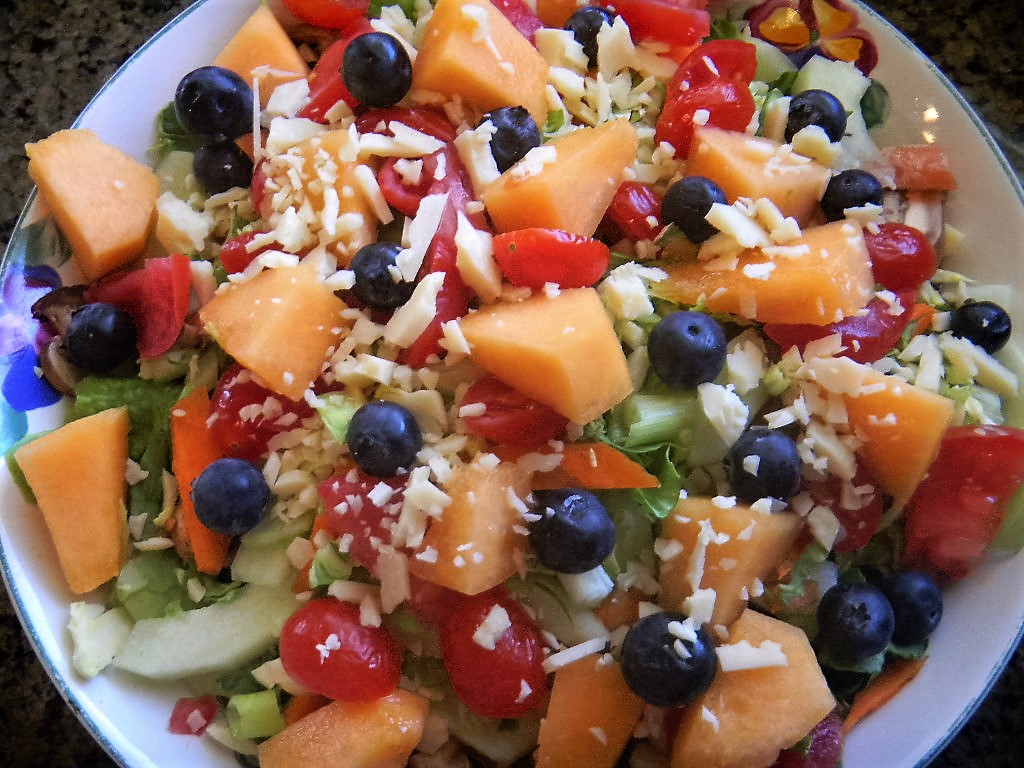 No dinner is complete without a salad according to Lucy
We immediately turned the oven down to 450 F and, after 18 minutes of steam, we took the SS bowl off and removed the broiler bottom pan leaving the vented top part for the bread to finish baking on.  We turned the oven down to 425 convection and baked it in the dry heat for 18 more minutes.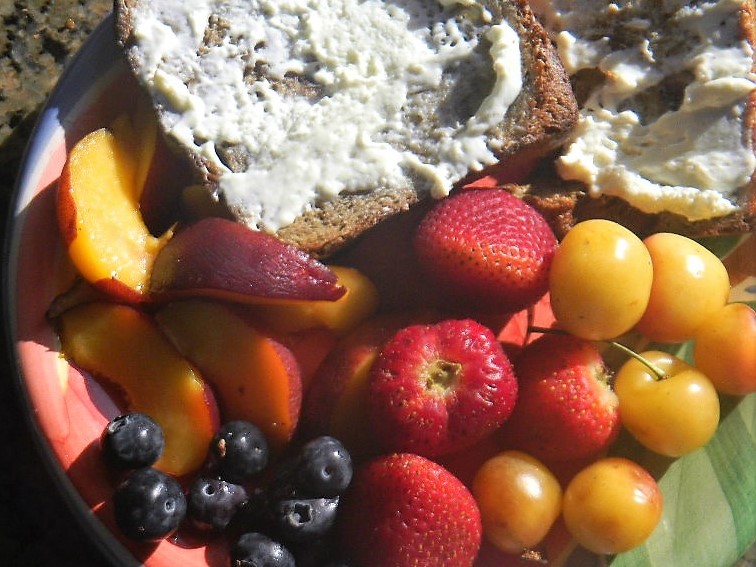 Lucy has a breakfast shot featuring the Ranier Cherries my Daughter brought back fro Seattle last Wednesday that went well with the other fruits, berries and toast with cream cheese
The bread was boldly baked and 210 F when we removed it from the oven to cool on a rack.  We will have to wait on the crumb but since it spread rather than spring it may nit be the most open white bread one could wish for........but we won't get to see it as it was given away in a weak moment to an admiring fan of SD bread.
Formula
9% pre-fermented bread flour 8 hour, 100% hydration, single stage levain using 10 g of NMNF Rye starter.
Dough
50% Lafama AP
41 % Albertson's bread flour
2% Pink Himalayan sea salt
Enough water to make 75% hydration overall.
This bread cost 80 cents to make including the electricity!  What a bargain!