Vermont SD alfanso style, take 3
Hamelman Vermont SD with 125% rye flour levain
My first foray into the Vermont SD was back in April with the straight formula: 125% bread flour levain with bread flour, plus the 10% rye flour used in the final mix as directed.  
A week later - the same bread flour levain but I used AP flour for the final mix.  The dough was more extensible and less "rubbery" to work with.  A change for the better in my book.  2 letter folds during the bulk ferment.
For this third run I swapped the bread flour levain for a rye flour levain and eliminated any rye from the final mix.  Still using AP flour and also continued with 2 letter folds.  In essence, the rye is now at 15% of total pre-fermented flour rather than the 10% used in the original formula for final dough ingredients.
Handles and bakes beautifully.
steam just released...then getting ready for venting 15 minutes later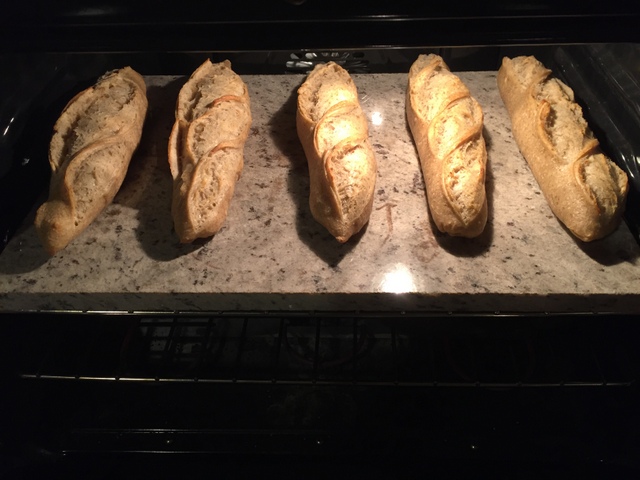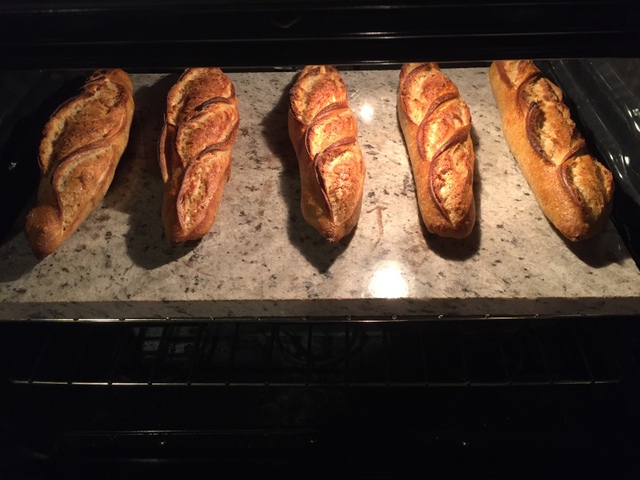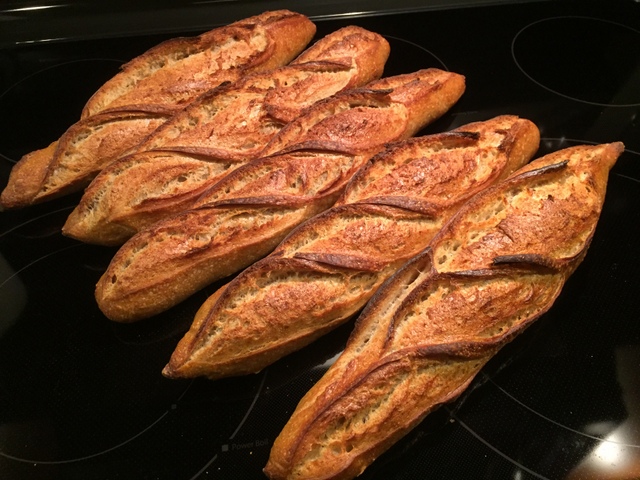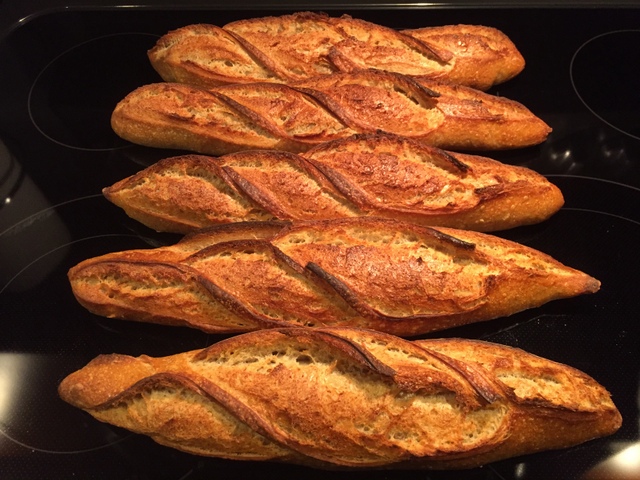 350g x 5 baguettes (long batards)
preparing for morning toast