Whole Wheat Wort Sourdough
The Zen part of baking is the fact that you can't alter every part of an artisan loaf—although you can get close. Eventually the rise and opening of the loafs seam will go its own way and run off in the direction it sees fit. A baker can only control so much before the bake, but once the yeast begin to heat up and ebullition of CO2 is accelerated we can only relax and be happy with what they decided to do. After hundreds of bakes we finally learn to let the loaf decide what artisanal and craft really mean. Defining it ourselves is like telling someone how to interpret Vincent Gogh. The bread will speak for itself and tell its own story, just make sure to have fun and master each step of the process as much as you can, the dough will do the rest.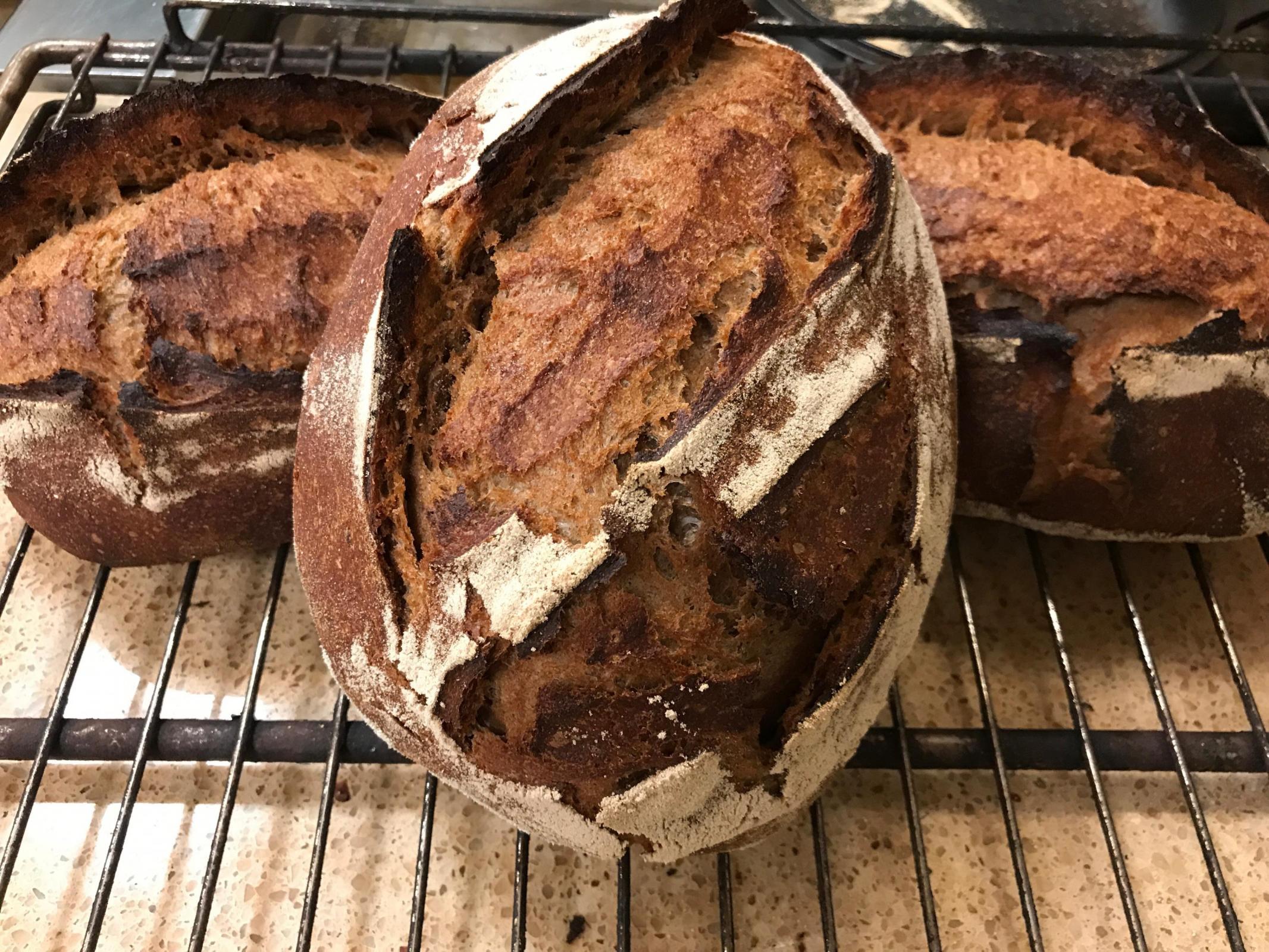 I made these last loaves out of a chocolaty coconut porter wort. Wort is the malted barley liquid that is extracted from a brewers mash—hot water and barley. Wort is not beer yet since no yeast has been added. A good brewer makes really good wort; the yeast make good beer.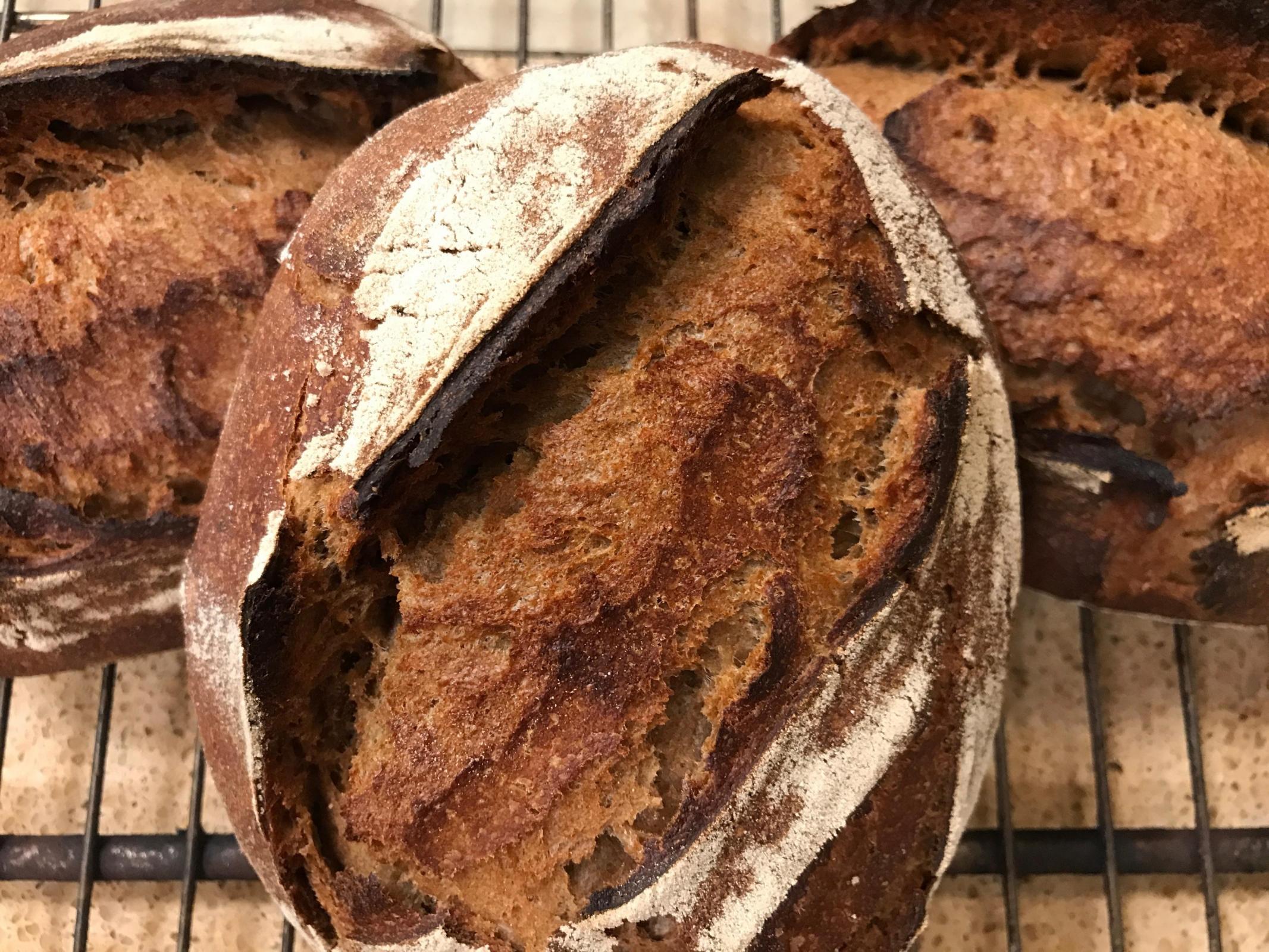 I had some extra wort from brew day so I used a 90% hydration level, replacing all the water with porter wort. The wort, and resulting dough, smelled amazing during brew day. The steam coming out of the kettle was intoxicating. Chocolate, coconut, slight roast and toast from biscuit-like malts—wow. I decided from that moment on to always add fresh coconut shavings to my porters(one of the many benefits of living on a tropical island), maybe even my stouts too...or what about espresso? hmm.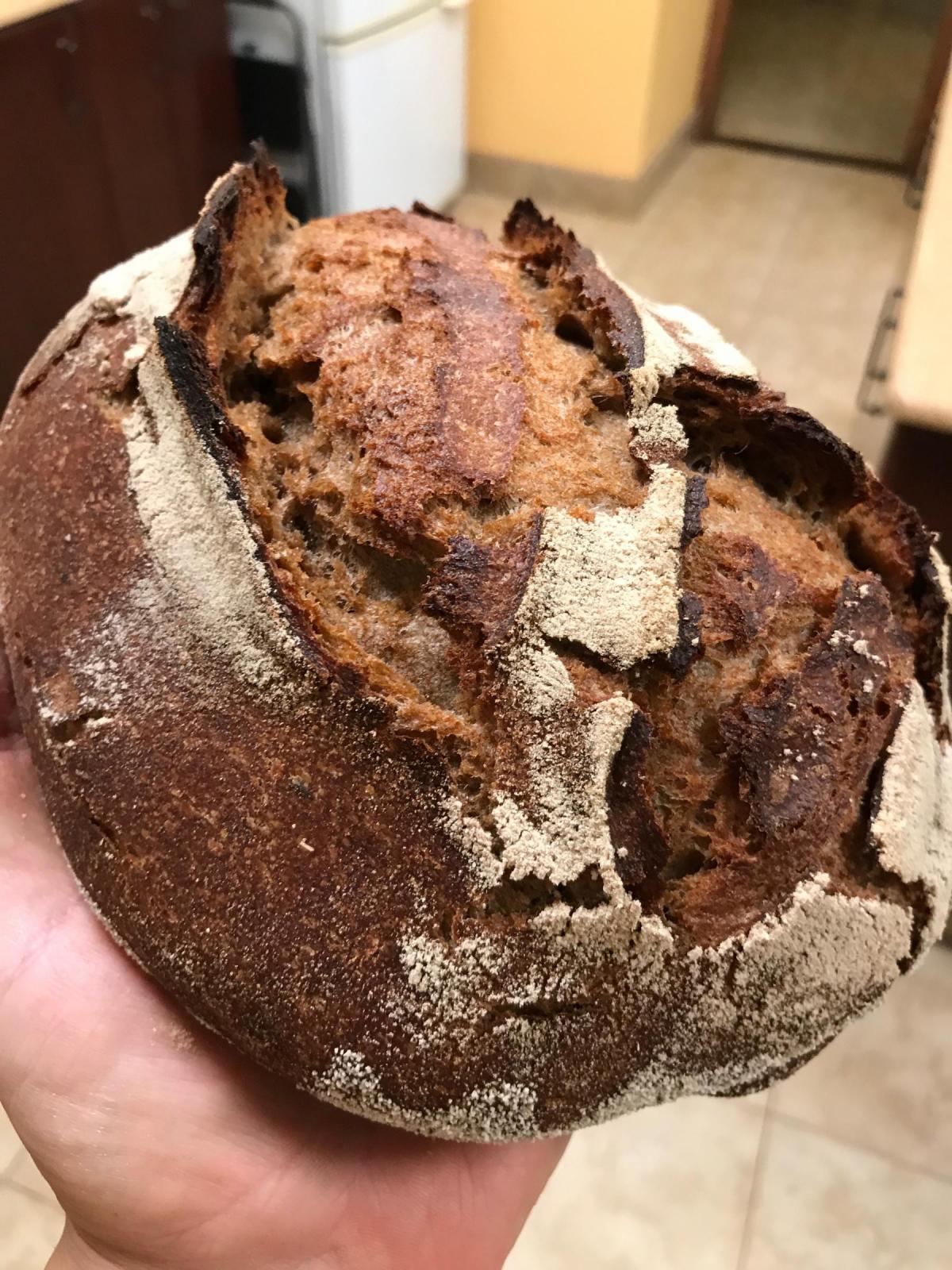 I put two of the loaves in a pan for practice. After making so many loaves in the French free rise style I have really atrophied any kind of American pan training, so I practice on occasion. The pan loaves always come out softer since the crust is focused on one area and the coloring takes twice as long as I attempt to fully bake the inside first with low oven temps. In other words, I still hate pan breads. Give me a free risen scored-up thick crusted sourdough loaf that I need a chainsaw to open up and I'm happy. 
Normal salt, maybe higher than normal, and basic cold bulk ferment for 24 hours where in place for these loaves. I have learned that bulk fermenting is way more fun than cold proofing, and I like the outcome of the crumb better. These were noticeably more sour since the ferment was cold extended and it paired well with the malty sweetness of the porter. I forgot that the wort had hops in it, so a slight bitterness actually came through in the bread. These loaves were so different than the norm and highly appreciated by all.