SFBI Pain au Levain "long batards"
My most recent bread comeuppance has been thanks to Msr. Calvel.  Someone recently posted a page from his book which had illustrations of differing bread forms and an accompanying table listing the features of each.  Well, it turns out that my "baguettes" are not even baguettes according to the man.  They match his characteristics of a "long batard": size, weight, shape and number of scores.  Waddya know?  Well, I'll still cheat a bit and continue to call them baguettes because I haven't noticed any bread police nearby to pinch me on this.
I'd nicked this formula from a David Snyder post about a year ago, who in turn got it from SFBI, so I guess this a nick squared.  I ran out of bread yesterday with my last batch, and the dog's bread treat bowl was running on near empty as well.  Since she doesn't get "additives" in her treats I wanted to bake something pretty straightforward.  I decided on this one, which I hadn't baked in months.  However I did post as "baguettes" the first time that I baked them.
If you are looking for an almost all AP flour dough, relatively low hydration (68%) but feels & acts like a high hydration dough, and which has a delightfully crisp snap to the crust with a lovely fresh clean taste - then this is for you.  I was trying to fit in more adjectives but there must be an editing limiter on this website ;-) .  Here is David's post.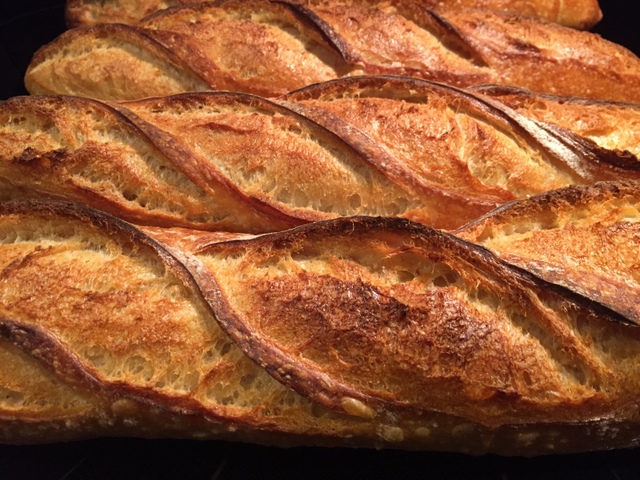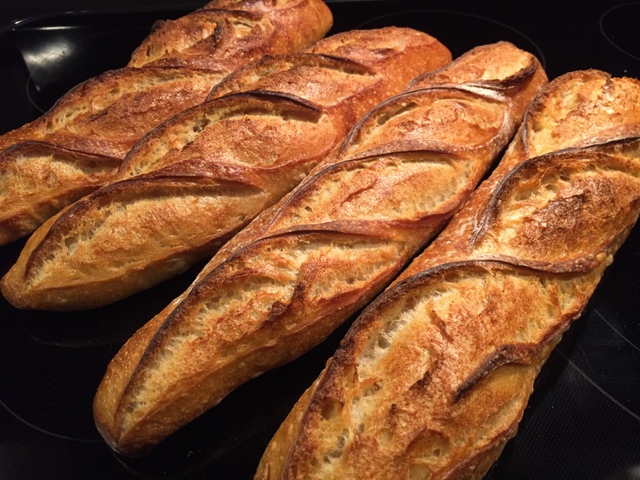 Minutes away from the morning toast...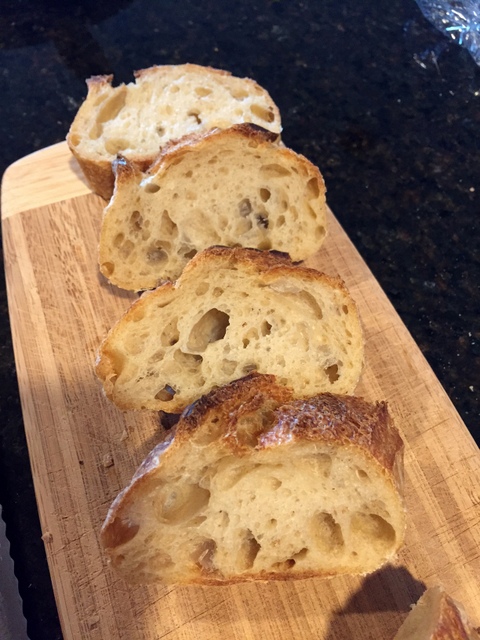 I made these extra fat - just because!
430g x 4 "long batards" (darn it)